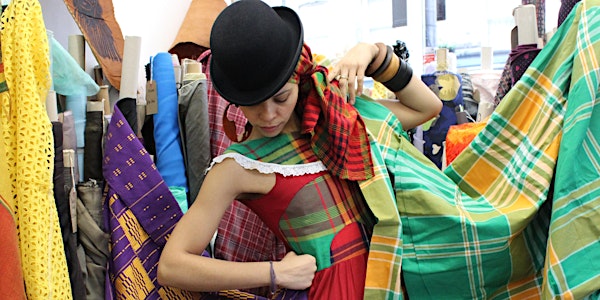 Si Wi Yah: Sartorial Representations of the African Diaspora
Location
London College of Fashion & Senate House
20 John Princes Street
London
W1G 0BJ
United Kingdom
Refund policy
Refunds up to 7 days before event
Description
The Costume Institute of the African Diaspora's first dress conference seeks to understand how Diaspora communities came to be visually represented or have developed the agency to represent themselves and establish their identities through clothing and adornment.
This conference brings together researchers from across the globe who are working within the field of African Diaspora studies. The work presented here will look at the myriad of different factors which have affected the way people of African heritage have represented themselves in the world.
Please click here to view and download the Conference programme
Please download the programme to read information about the different workshops available
Ticket Prices and Packages
Conference & workshop standard fee: £65 + booking fee
Conference & workshop concession fee*: £45 + booking fee
Conference only, Venue: London College of Fashion, 20 John Princes Street, London, W1G 0BJ
Standard fee: £50 + booking fee
Concession fee**: £35 + booking fee
Workshop only, Venue: Senate House, University of London, Malet Street, London, WC1E 7HU
Standard fee: £20 + booking fee
Concession fee**: £15 + booking fee
**Concessions apply to all students with valid ID
Keynote Speakers: Due to unforeseen circumstances Professor Carol Tulloch is no longer able to be our first keynote speaker. The keynotes speakers for the conference are below.
Rose Sinclair
I Am Anonymous No More.
Rose Sinclair is Programme Leader for the BA in Creativity, Design and Learning at Goldsmiths, University of London, where she also lectures in Fashion, Textiles and design related practice for postgraduate students. Rose trained as a Textiles Designer at Huddersfield University and completed an MA in Knitted Textiles at Central Saint Martins. Her current research explores the relationship between textiles practice, communities and networks, such as those found in Dorcas Societies, and Dorcas Clubs, especially those inherent in the Caribbean communities of the Windrush generation. She has had various exhibitions and installations including the Being Human Festival,Goldsmiths (2015), V&A " Welcome to the Culture club: Dorcas Stories in the front room (Jan 2016) and MappingTextiles : Dorcas stories in the front room at The Bruce Castle Museum ( Feb 2016), Caribbean Front Room, Pop-up shop installation, Lewisham Shopping Centre (Oct 2016) and The Front Room Stories;Community Cloth, CommunityClothes, Wandsworth Arts Fringe, Pumphouse Gallery (2017).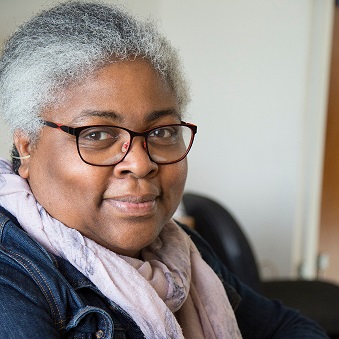 Laduma Ngxokolo
Maxhosa By Laduma: A Journey Of An Entrepreneur - The Story Behind The Brand & Its Impact On The African Design Space
Laduma Ngxokolo is one of Africa's finest creatives, an innovative fashion designer and cultural icon. He has created a global fashion brand - MAXHOSA BY LADUMA – that has captured the hearts of fashionistas across the world, where his designs have graced runways and been featured in numerous fashion editorials. Drawing inspiration from the traditions and arts of his native South African Xhosa culture, his design journey began in 2010 when he started looking into finding knitwear design solutions for Amakrwala (Xhosa initiates). As he is a descendant of the Mpondo clan it was his own experience of the traditional initiation ritual that led to the development of his striking and elegant knitwear collection.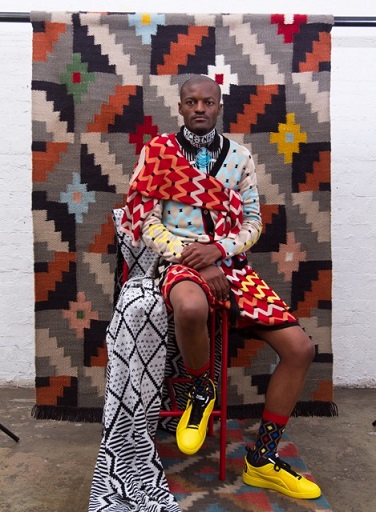 Please click here to view and download the Conference programme
If you have a disability and require assistance accessing the conference venues, please contact the conference team at conference@ciad.org.uk before 1 May 2018.
---
FAQs
What are my transport/parking options for getting to and from the event?
Both venues are well served by public transport. Nearest tube(s) to each venue are as follows:
London College of Fashion: Oxford Street
Senate House: Russell Square, Goodge Street, Tottenham Court Road, Euston Square
To plan your journey, please visit: https://tfl.gov.uk/plan-a-journey/
The nearest car park to each venue are as follows:
London College of Fashion: Q-Park Oxford Street, Cavendish Square, London, W1G 0PG
Senate House: Imperial Car Park, 61-66 Russell Square, London, WC1B 5BB
How can I contact the organiser with any questions?
Please contact conference@ciad.org.uk with any queries.
What's the refund policy?
Cancellations made 7 days or less of the start of the conference will not be eligible for refunds
Cancellations made 8 days or more in advance of the conference will be subject to a 20% administration fee.
Cancellation requests should be directed to conference@ciad.org.uk
---
Conference Partners