SIAA Annual Conference 2013: Beyond Measurement

Tuesday, December 10, 2013 from 8:30 AM to 5:30 PM (CET)
Event Details
As interest grows in the field of social impact analysis it is more important than ever to understand that measurement, metrics and indicators are just one part of a larger picture that analysts need to consider. We need to go beyond seeing impact measurement in isolation towards seeing it as a vital part of a wider process required to analyse, understand and improve the social impact of an organisation.
The day will include:
Interactive Workshops: Providing in depth discussions on the key challenges and opportunities in the field of social impact analysis.
Hotspots: A world café style exchange of case studies, research findings, advice surgeries and project updates.
Networking: Meet, learn from, and share with those working in social impact analysis internationally.
Contribution: Feed in to the future development of the Social Impact Analysts Association.
The programme and list of speakers is now available on our conference website!
Alors que l'intérêt pour l'analyse de l'impact social se développe, il est plus important que jamais de comprendre que la mesure et les indicateurs ne sont qu'une partie d'un cadre plus large que les analystes doivent prendre en compte. Nous devons passer d'une mesure d'impact isolée à un mesure comme part essentielle d'un processus plus large visant à analyser, comprendre et améliorer l'impact social d'une organisation.
La journée comprendra :
• Des ateliers interactifs pour approfondir les principaux défis et opportunités dans le domaine de l'analyse d'impact social.
• Des « Hotspots » pour échanger autour d'études de cas, de résultats de recherche académique, de demandes de conseils et de projets.
• Des moments de « Networking » pour faire des rencontres entre acteurs de l'analyse d'impact social du monde entier, apprendre des uns des autres et partager les expériences.
• Des appels à contributions pour nourrir le développement futur de SIAA.
Le programme complet et la liste des intervenants est disponible sur le site web de la conférence.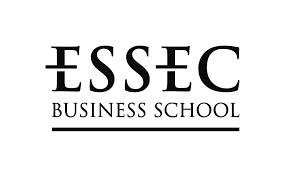 The second annual SIAA conference is produced in partnership with ESSEC Business School
When & Where

ESSEC Business School
1 Boulevard de l'Hautil
95000 Cergy
France


Tuesday, December 10, 2013 from 8:30 AM to 5:30 PM (CET)
Add to my calendar
Organizer
Social Value International
SIAA Annual Conference 2013: Beyond Measurement