Description
Join us for an exciting Italian evening of food, wine and operatic singing at the inviting Sicily Restaurant in Belgravia on Sunday 29th September, from 6 pm. This is a first time collaboration between Sicily Restaurant, famous for its authentic Italian cuisine and GS Wines, who import high quality wines from Italy. Guests can enjoy a three course dinner prepared by Sicily's chef, with each course accompanied by an Italian wine from GS Wines, specially selected to complement the food. In addition, for the evening's entertainment, we have planned a stunning mini-concert of operatic arias, Neapolitan and classical songs to be performed live by talented, accomplished singer(s) and our pianist, who will be playing the on-site baby Grand piano!

---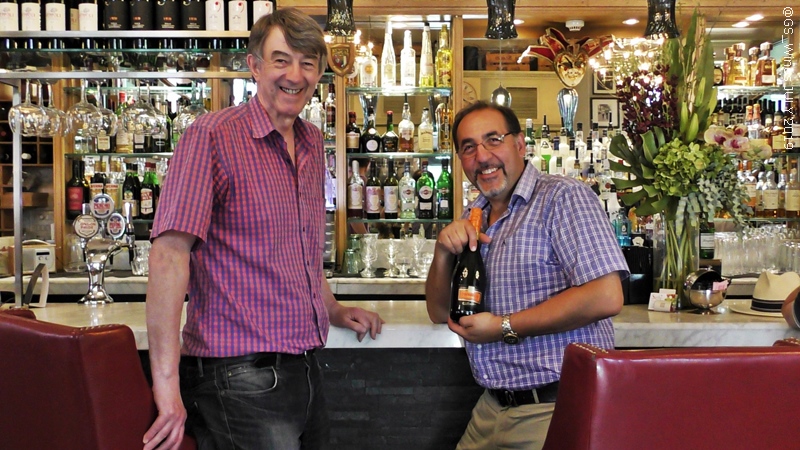 PHOTO: Gordon Stuteley, CEO GS Wines (left) wih Robert Scalzo, owner of SICILY restaurant, at the Bar at SICILY, Belgravia

UPDATE 22 SEP
SOPRANO We are pleased to announce that internationally acclaimed Italian / Thai soprano Monique Loricchio Klongtruadroke will be joining tenor Damian Arnold and pianist Harry Rylance in a live performance of operatic arias & Neapolitan songs at Sicily Restaurant at our 'Opera Serata' event - to include arias by some of the great opera composers including Bellini, Bizet and Lehar.
Schedule change The mini-concert is now scheduled to start at 7PM (before the 3-course dinner with Italian wine pairing) - see below. (Should time allow, there may be a little extra singing during or just after dessert!)
---
VENUE: Sicily Restaurant, Belgravia

DATE: Sunday 29th September 2018
TIME: 18:00 - 21:30
PROGRAMME (approximate times)

18:00 Welcome Drink - as an aperitif - Martini ambrato spritz or a glass of Villa Erica prosecco (included in the ticket)

18:45 Introduction to Evening's Programme plus if required, order additional drinks (not included in ticket) before mini-concert begins
19:00 (approx., before dinner) - 'OPERA SERATA' Mini-Concert

An exciting programme of favourite operatic arias, Neapolitan & classical songs (to be finalised) will be performed by internationally acclaimed lyrical soprano, Monique Loricchio Klongtruadroke, and rising stars - Damian Arnold, tenor and Harry Rylance, pianist.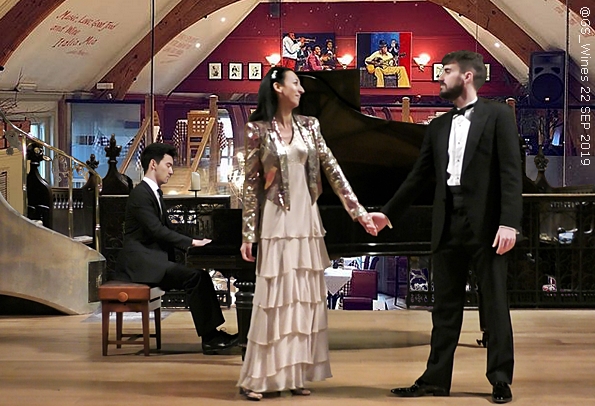 PHOTO: Harry Rylance Pianist, with soprano Monique L. Klongtruadroke and tenor Damian Arnold

---
19:40 by Gordon Stuteley CEO GS Wines, who will set the scene about tonight's Italian wines

The following wines will be served on the evening: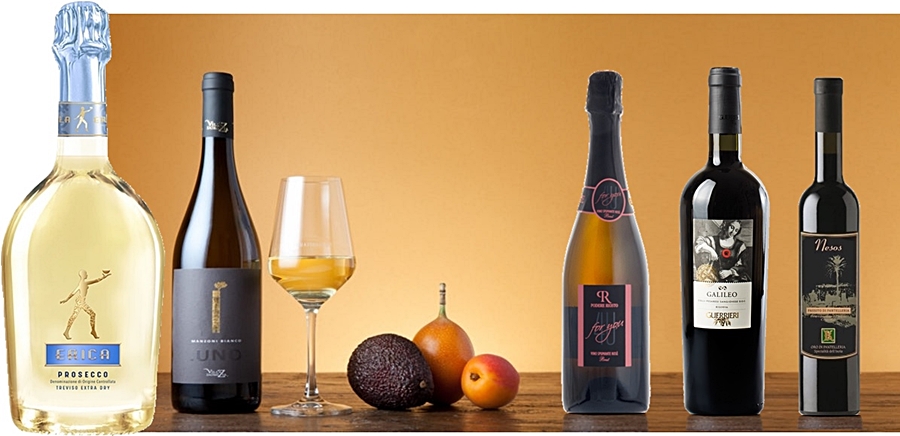 Villa Erica Prosecco Treviso DOC EXD

Villa Domizia 'Punto Uno' Incrocio Manzoni Bianco Terre del Colleoni 2018 DOC 13.5% )
Podere Riosto 'Rosé 4 you' Vite del Fantini Spumante Brut NV 11%

Azienda Guerrieri 'Galileo' Riserva 2016 DOC 13.5% Sangiovese
Kazzen 'Nesos' Zibibbo Passito di Pantelleria 14%
---
19:45 Dinner - 3 courses
MENU (V=Vegetarian option)


Starter

Bis di pasta (V) - gnocchi, pesto Genovese; penne-pomodoro
or
carpaccio di bresaolo - sliced cured beef on a bed of rocket with parmesan shavings & balsamic dressing
WINE: Villa Domizia 'Punto Uno' Incrocio Manzoni Bianco

----------

Main

tonno scue - seared tuna steaks with sun-blushed tomato & capers, served with zucchini
WINE: Rosé 4 you Spumante Brut (or Azienda Guerrieri 'Galileo' Riserva)

or
sfoglia (V) - puff pastry case with wild mushrooms, spinach and cream served with Sicilian cous-cous
WINE: Rosé 4 you Spumante Brut (or Azienda Guerrieri 'Galileo' Riserva)
or
bistecca di manzo al vino rosso - sliced grilled sirloin steak, medium, with red wine sauce, served with rosemary sauteed potatoes
WINE: Azienda Guerrieri 'Galileo' Riserva
----------
Dessert

affogato - vanilla ice cream, Italian espresso with a shot of amaretto
or
mousse al cioccolato bianco - white chocolate mousse with Autumn berry coulis
DESSERT WINE: Kazzen 'Nesos' Passito di Pantelleria
Coffee
---
Coffee and Prize Draw (included in the ticket, to win a selection of wines and non-alcoholic Italian produce)
21:00 - 21:30 Close

---

Sicily is a friendly, relaxed Italian restaurant in bustling Belgravia, founded by London-born brothers Roberto and Enzo Scalzo. The restaurant aims to draw together Italian flavours, and be a home from home dining experience with great service. Sicily pride themselves on using the best quality ingredients, sourcing fruit and vegetables from Covent Garden, meat from Smithfield and fish from Billingsgate. Sicily can seat 136 people across four different dining areas.
SICILY's Instagram: @eatatsicily

---
GS WINES CONCERT & WINE Events
GS Wines are eager to combine all the good things from beautiful Italy - including food, opera and of course, wines! This latest event 'Opera Serata' at Sicily Restaurant brings all three together in the heart of London!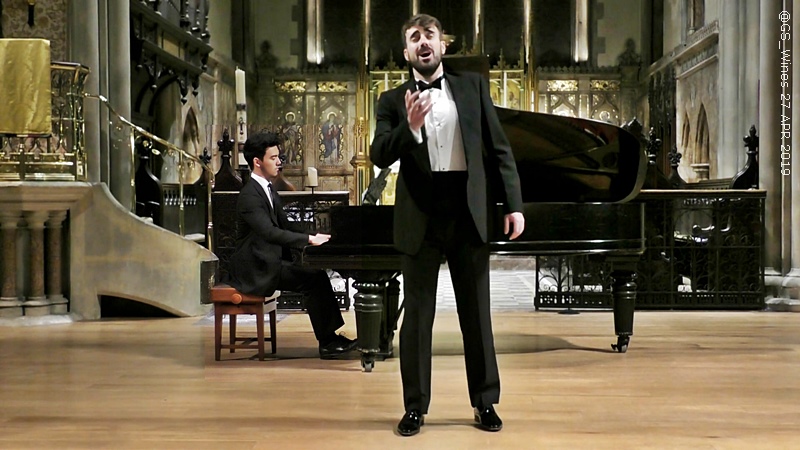 PHOTO: Damian Arnold, tenor and Harry Rylance Pianist, at 'Spring & Romance' concert, St. Gabriel's Pimlico, 27 April 2019
Previously we held our 'Spring and Romance' Concert (with wine tasting)(April 2019) at St. Gabriel's Pimlico, located a stone's throw from Sicily. Concert goers enjoyed a special dinner designed by Sicily after the concert, with wines provided with the main course by GS Wines.
PHOTO: 'Spring & Romance' concert, St. Gabriel's Pimlico, 27 April 2019, followed by Dinner at SICILY!

Please follow us on our social media:

GS Wines' Twitter: @GS_Wines

GS WInes' Instagram, @GS_Wines
---
'Opera Serata' - ARTISTS Biography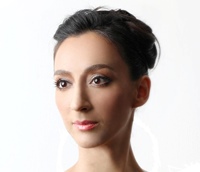 Monique Loricchio Klongtruadroke, who has an Italian / Thai heritage, is a coloratura soprano and a top graduate from the Conservatoire "B. Marcello" in Venice (Italy). She has an international singing career that has taken her to Italy, UK, USA, Australia, Myanmar and Thailand. She sang for the King of Thailand and in other Royal Command Performances also aired on Thai national television. A highlight in her operatic repertoire, the Queen of the Night in Mozart's "The Magic Flute" received enthusiastic reviews. Monique's repertoire is very varied - covering not just operatic arias but also the genres of sacred, baroque and chamber music, musical theatre, folk and Neapolitan songs. Her great versatility extends to an ability to sing in many languages including French, Spanish, Thai, Hebrew and Russian.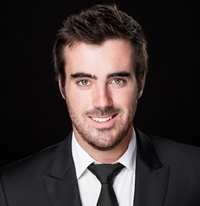 Damian Arnold, tenor, has recently relocated, from his native Australia, to London to study at the Guildhall School of Music and Drama where he is the recipient of the Ewen Balfour Award. A finalist in the 2015 and 2017 Australian Singing Competition, Damian has an impressive repertoire, including many arias for the lyrical tenor. As well as having sung throughout Australia, Damian has also performed internationally, inclduing in Israel, New Zealand and the UK. He has sung with the London Symphony Orchestra under the baton of Sir Simon Rattle and to cover the role of Eurymachus in the Royal Opera's production of The Return of Ulysses. He has just finished portraying the role of Snout in Guildhall School of Music and Drama's production of "A Midsummer Night's Dream".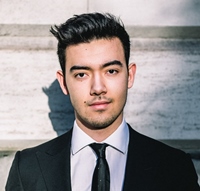 Harry Rylance is a young British pianist, currently studying at the Royal Academy of Music with the Academy's Head of Piano, Prof. Joanna MacGregor. His recent engagements have included performances at the Foreign & Commonwealth Office to an audience including the current Prime Minister and four former Prime Ministers, performances at the Royal Festival Hall with the London Sinfonietta and Royal Manson Ensemble, and as a piano scholar at the Heidelberg Lied Academy Festival in Germany. Harry has an international background having studied in Korea, Hong Kong, New Zealand, Hungary, and the USA.
---
HOW TO GET THERE
By underground or train: Victoria (Circle, District and Victoria lines). SICILY is a 5min walk from Victoria station.

By foot from Victoria Station: go along Buckingham Palace Road, which runs down the back of the station (as you look at the frontage), past Viictoria Place Shopping Centre, towards Victoria Coach Station. Just before Victoria Coach Station, turn right into Elizabeth Street. SICILY is located on Elizabth Street, opposite Victoria Coach Station.

By bus: No C1 to Elizabeth Road (and Victoria Coach Station)
No C10, to Buckingham Palace Road
Nos 11, 239, C1, 44 to Victoria Coach Station.

By car: parking is free after 18:00 on a Sunday.

Disabled Access: Wheelchair users welcome.

Organiser of SICILY & GS Wines OPERA SERATA & Special Dinner with Italian Wine Pairings
Gordon Stuteley MBA, CEO GS Wines, has had a keen interest in wines from all over the world since the 1970s. He has delivered numerous informal and entertaining talks (at corporate events as well as private wine tastings) about Italian wines, grapes and winemakers, sprinkled with interesting historical anecdotes and notes in general about wine making. He has recently combined his love of operatic music and Italian wine in events that offer the best of both worlds such as concerts of operatic arias with a bit of wine tasting!