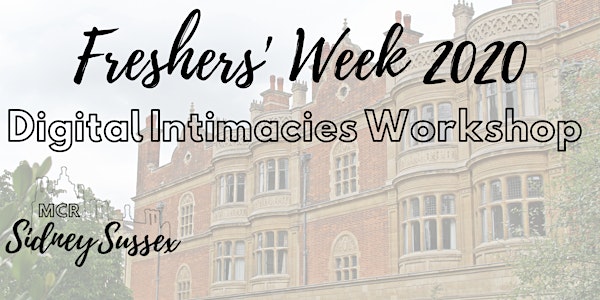 Sidney Sussex MCR Digital Intimacies Workshop
Sidney Sussex MCR Digital Intimacies Workshop
About this event
We have now opened this workshop to all returning and incoming Sidney students.
This session will look at people's experiences of online dating today. From unsolicited dick pics to ghosting, the workshop will tackle common examples of simply frustrating - to highly problematic - behaviours online. We will explore how to navigate digital dating in an ethical way whilst still prioritising personal well-being, as well as signposting to relevant support services.
This year, the Sidney Sussex MCR is teaming up with Sexplain to deliver a row of workshops. We invite you to attend this session on Digital Intimacies, esp. Online Dating (issues of online consent, i.e. sending nudes, will already be covered in the Consent Workshop). The session will be workshops-like and an intersectional, non-binary approach will be followed. Trigger warnings (content notes) will be given and you can leave anytime during the workshop if you feel uncomfortable. One of our committee members will be present at each event to answer questions related to college, Cambridge, etc., but please feel free to reach out to us before or after the workshops as well.
You will receive log-in details for the session in advance via email. If you haven't signed up and received confirmation of your attendance, you will not be admitted to the event to ensure only Sidney students attend the workshops and they aren't overrun. We will run a waiting list so please also cancel your booking if you can no longer make a time slot. If you have any questions or really want to make a certain workshop even if it has already filled-up, please get in touch with Carla (sidneymcr-women@srcf.ucam.org).