Description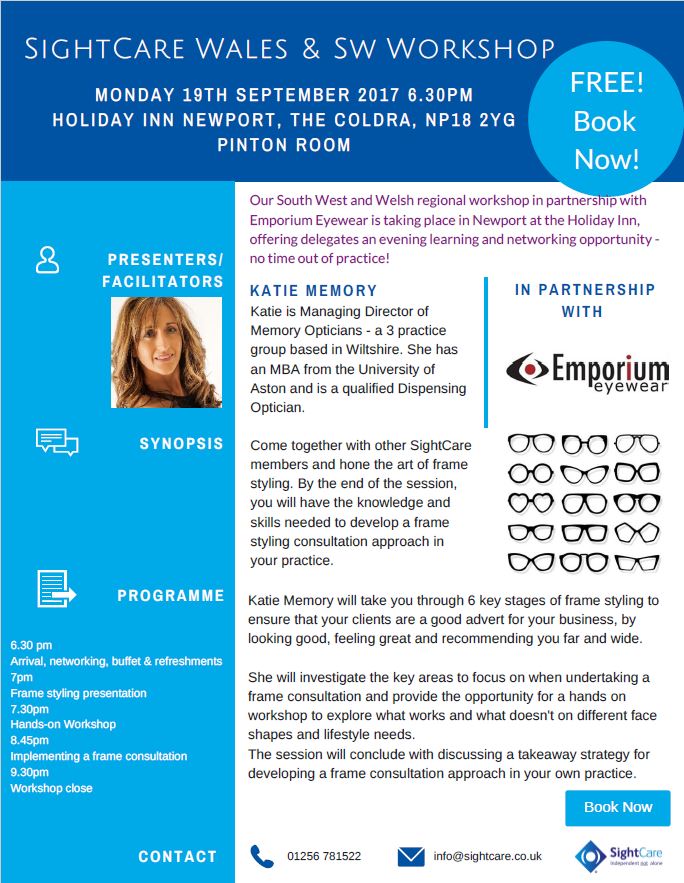 Welcome to SightCare's frame styling workshop in partnership with Emporium Eyewear in South Wales. Come together with other SightCare members and hone the art of frame styling. By the end of the session, you should have some take away points including developing a frame styling consultation apporach in your practice.
Katie Memory will take you through 6 key stages of frame styling to ensure that your clients are a good advert for your business, by looking good, feeling great and recommending you far and wide.

She will investigate the key areas to focus on when undertaking a frame consultation and provide the opportunity for a hands on workshop to explore what works and what doesn't on different face shapes and lifestyle needs.
The session will conclude with discussing a takeaway strategy for developing a frame consultation approach in your own practice.