Description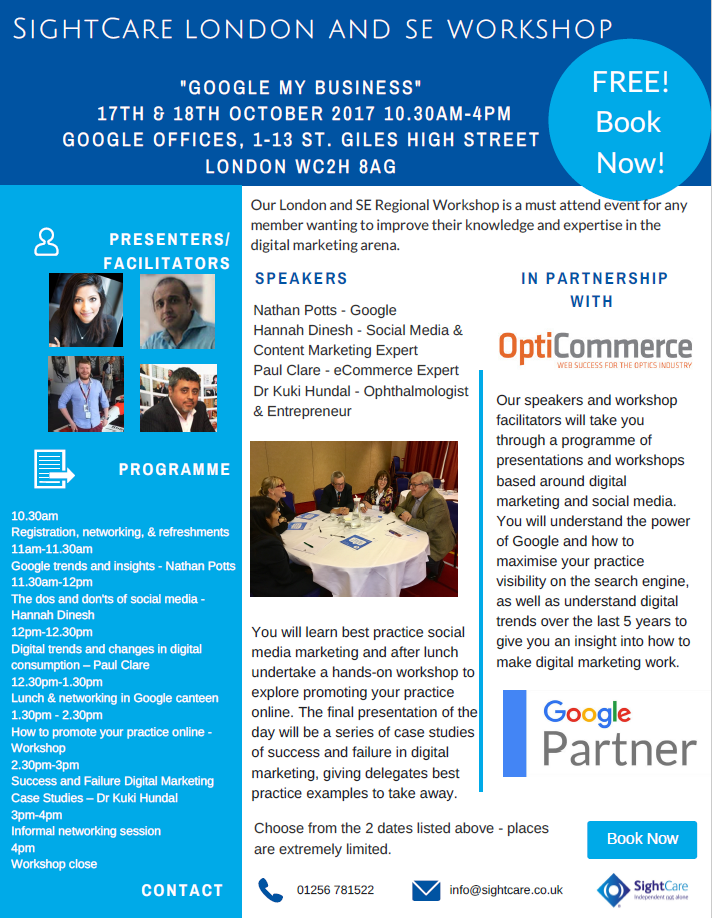 Welcome to SightCare's London regional workshop in partnership with Opticommerce!
Our London and SE Regional Workshop is a must attend event for any member wanting to improve their
knowledge and expertise in the digital marketing arena. Come together with other SightCare members at a
unique location to learn the latest methods of digital marketing and how it can work for your practice.
Our speakers and workshop facilitators will take you through a programme of presentations and workshops
based around digital marketing and social media. Delegates will understand the power of Google and how to
maximise their practice visibility on the search engine, as well as understand digital trends over the last 5 years
to give them an insight into how to make digital marketing work. Delegates will learn best practice social media
marketing and after lunch undertake a hands on workshop to explore promoting your practice online. The final presentation of the day will be a series of case studies of success and failure in digital marketing, giving delegates best practice examples to take away.

Choose from one of the 2 dates listed above - places are extremely limited so early booking is recommended.