Description
For International Women Day, Silicon Drinkabout teamed up with Found & Flourish to bring you an all-star female founders panel, followed by our signature networking over drinks, sponsored by VCXY - Virtual Counsel.
As an extra treat, MissBeez is setting up an express massage corner and giving all attendees the chance to win a special prize.
During the event, Manuela Fiori, founder of Inner Vision Wonders Studio, will delight us with a live drawing session and an exhibition of her pieces.

From Idea to Creation: Kickass Women Share Their Experiences of Founding Startups
Join us for an evening of candid conversation with a panel of female entrepreneurs in honour of International Women's Day 2019.
These creative and inspirational women will share how they took an idea and made it happen, the challenges and milestones in gaining momentum and share their insights into being a woman in business.
Afterwards, we will open up the floor for Q&A, followed by mingling with panellists and attendees. Drinks and nibbles are provided.
Agenda
Arrival and Registration: 4:30 - 4:55pm
Panel: 5 - 6pm
Drinks and Networking: 6 pm onwards
Panellists
Davinia Tomlinson
Co-Founder & CEO at Rainchq
Roberta Lucca
Co-Founder and Chief Brand Officer at BAFTA-winning Bossa Studios. Forbes Top 50 Women in Tech 2018.
Fabienne O'Neill
Co-founder of Cuckooz Nest
Chair
Frankie Cotton
Co-Founder at Found & Flourish and The Sustainable Marketplace
-------
VCXY - Virtual Counsel
We help startup avoid mistakes, save costs, add value
> Startup specialist lawyers (most pragmatic in London) - solutions for any budget
> Investor connections - lean and efficient investor readiness, connections to angel and seed stage investors
Startup Lawyers > Trusted Advisors > Virtual Counsel

About Found & Flourish
Found & Flourish is a network of kickass female founders and aspiring entrepreneurs, aimed at bettering opportunities for women entrepreneurs through community, collaboration and education.
Our ambition is to provide comprehensive resources, insights and connections to empower our members to start, grow and scale their businesses.
Find out more: www.foundflourish.co.uk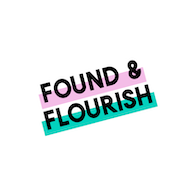 About MissBeez
MissBeez is the mobile platform that transforms the way busy women enjoy beauty services, delivering over 80 treatments to homes and offices 24/7. Missbeez is creating a women for women community connecting beauty professionals to customers, helping therapists grow their businesses and transform lives. We currently have over 100,000 customers and 600 therapists globally.
Download the App @ http://bit.ly/GetYourMissbeez and get £10 off your first booking with Missbeez.

About Inner Vision Wonders
Inner Vision Wonders uses Illustration and storytelling techniques to provide you with innovative and eye-catching visual business solutions. Our creative narrative can help you differentiate your business in the market and add competitive value to your existing communication strategy.
----
Silicon Drinkabout is a global community of startups powered by local events. Each city is run by passionate volunteers, fuelled by their love of bringing people together to create meaningful, face to face relationships that go beyond just a professional network. The Silicon Drinkabout community has been described as a support network, a place to have open conversations and best of all, as a family. Everyone is welcome; just come and say hello.
See you there!