Sales Have Ended
Ticket sales have ended
Mwah ha ha ha ha.... You're too late, the party is full. Your entry has been denied! ... But don't despair just yet. Send an email to OMN@salienceHQ.com and we'll see what I can do :)
Sales Have Ended
Ticket sales have ended
Mwah ha ha ha ha.... You're too late, the party is full. Your entry has been denied! ... But don't despair just yet. Send an email to OMN@salienceHQ.com and we'll see what I can do :)
Description
Welcome, esteemed mortal!
You're invited to A MONSTER of a tech Halloween party... Join the hipsters, hackers and hustlers of London's entrepreneurial, tech and marketing communities for a hellishly good time on the 26th October.
If you commit to coming in fang-tastic fancy dress, it's 100% FREE! Send me an email saying "I'm coming fancy" for the promocode.
All ticket revenue goes behind the bar, so FREE drinks! W00t!
---
We're devilishly delighted to announce a #SILICONHALLOWEEN Super Meetup! – A horrifyingly HUMONGOUS collaboration between London's largest digital and tech communities:

We'll have 3 Growth-focused spook-tacular speakers taking the stage at the swanky Salters Hall in Moorgate, followed by digital discussions, drinks and some scary dance moves in The Court Room until 10:30PM… after which those still going strong will move to a local late night establishment.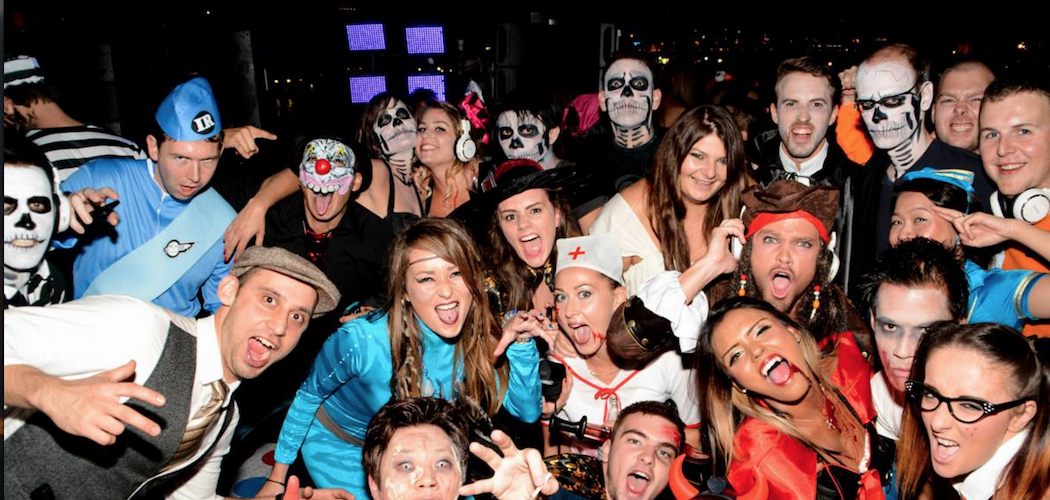 This ghoulishly-great Growth-focused event has been made possible by the support of:

Autopilot: Easy and visual marketing software for automating the customer journey. Autopilot helps marketers connect their systems, create journeys, and convert leads into customers.

Hirespace: Memorable venues, all in one place. With cutting edge venue search technology and a helpful venue finding team, you can find exactly what you're after with ease.

Salience: A boutique growth and innovation agency assisting the leaders of ambitious brands to create competitive advantage, evolve their businesses digitally and achieve commercial victories.
See you on the 26th!
Gus