Silicon Valley Comes to the UK Oxford Keynote and Drinks Reception
Description
Silicon Valley Comes to the UK – A celebration of entrepreneurship and innovation


Oxford Keynote and Drinks Reception
Oxford alumnus and bestselling author Jeetendr Sehdev will deliver the Oxford keynote address for the 2018 Silicon Valley Comes to the UK (SVC2UK) activities, encouraging students to consider the opportunity for technology to transform popular discourse, the evolving new rules of branding, and what this means for the future of innovation.
Dr Marc Ventresca, Saïd Business School and Wolfson College, will host the evening.
Jeetendr Sehdev: New York Times Bestselling Author & Celebrity Branding Authority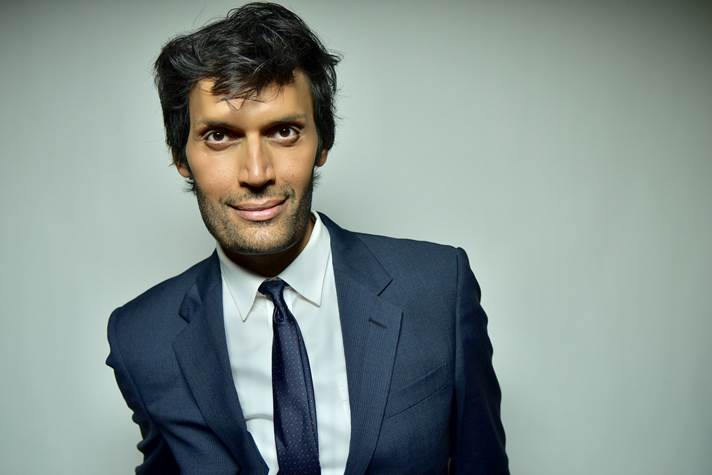 Photo: Kimo Lauer
Described by Variety as "The best in the business", Jeetendr Sehdev is a New York Times best-selling author, media personality and the world's leading celebrity branding authority. A trailblazer in pop culture insights, he has become one of the most prominent figures in celebrity news and a sought-after advisor to top international companies.
Jeetendr's insights on brands, celebrities and the power of Youtube stars continue to make global headlines. Forbes has credited his new rules for branding as the inspiration behind the most talked about marketing campaign in recent history; Nike's advertising campaign with Colin Kaepernick. He is a familiar face on shows like Access Hollywood, CNN Tonight and Fox Business, and he has written about celebrity branding for The Economist, The Guardian, the Financial Times and other publications.
Author of The New York Times bestselling sensation "The Kim Kardashian Principle", Jeetendr's part memoir and marketing guide is described by The Huffington Post as "one of the most influential books of the year".
Jeetendr graduated from Oxford University and the Harvard Business School. He began his career in advertising at Ogilvy & Mather in New York City where he built some of the world's most iconic brands. Jeetendr also works with the United Nations to help raise awareness and promote efforts to combat modern-day slavery. He is a dual British and American national, who lives in Los Angeles.