Silicon Valley Comes to the UK | Voices from the Valley Masterclass with En...
Description



The Founder's Journey: From Idea to Exit
A Voices from the Valley Masterclass with Entrepreneur & Oxford Alumnus Mike Lawton
In this masterclass, Founder & former CEO of Oxford Space Systems Mike Lawton will share his experiences in space entrepreneurship and what the founder's journey feels like from initial idea to exit. Mike will also explore why large companies fail to innovate and thus create the opportunities for entrepreneurs.
Mike Lawton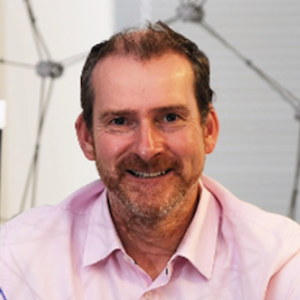 Mike Lawton is the founder of Oxford Space Systems (OSS), an award-winning, early stage space technology business headquartered at the Harwell Space Cluster in the United Kingdom. OSS is Mike's third business, having founded and exited two previous technology ventures. His Degree is in Electrical & Electronic Engineering, with first graduate position being as a Spacecraft Power Systems Engineer. After 6 months in post, Mike was promoted to Head of Spacecraft Power Systems Design, where he rapidly built a loyal team.
Venture capital backed OSS uses its own proprietary materials to offer a new generation of deployable satellite antennas and other structures that are lighter, less complex and lower cost than that in current commercial demand. OSS set a record for the space sector going from material concept to successful on-orbit product demonstration of its AstroTube™ boom in under 30 months.
Oxford Space Systems is seen as THE exemplar so-called "new space" business in the UK, going from an idea to a recognized global name in the industry in less than 6 years. OSS is also currently the highest valued space hardware start-up in the UK and features regularly in promotion of the space sector by the UK Department for International Trade (DIT) and the UK Space Agency.
OSS has collaborative development contracts with large industry incumbents such as Airbus and the the European Space Agency as well overseas customers in Europe, the US and Asia. In September 2019 OSS was awarded the largest ever contract for a first-time supplier to the UK Ministry of Defence, when it was announced that the MoD intends to use sn OSS antenna in a satellite constellation.
Mike Lawton won Barclays Bank Start-Up Entrepreneur of the Year 2017 and Business Leader of the Year 2018 in Oxfordshire's V4B Awards in recognition of OSS' rapid growth and technical achievement. Mike was also shortlisted in Barclays Bank Icon of the Year 2019.
In November 2019 it was announced that Mike has stepped down as CEO of OSS to pursue other opportunities but he will continue to support and promote the business.