Craft your own zine in this fun zine-making workshop for Black writers and writers of colour - no art skills required!
About this Event
Join Olivia Hicks for this free, 2-hour online zine-making workshop for all genres and all levels - no art skills or drawing required!
Please be mindful when booking. This is a workshop for Black writers and writers of colour based in Scotland (or normally resident in Scotland, outside of Covid-19 circumstances).
Zines are a liberating medium because it doesn't depend on your art level.
Come ready with a piece of your own writing (a poem, story, non-fiction, or notes) about a topic that you have a passion for: maybe a film, musician, hobby, personal experience or historical event. During the workshop, Olivia will take you through the process of making an easy A4 zine. By the end of the session you will have a zine on that topic (or a mostly completed zine that you can finish later).
Zines are fun, personal, and easy to disseminate – a great way to share your interests! There are multiple ways to make an exciting and colourful zine, and none of these depend of your art level. A zine can include drawings or comics, or calligraphy, or you can create your zine out of collage – no drawing required. A pair of scissors is not essential, but is recommended (see below).
If you want to draw, bring pens, pencils and colouring materials.
If you want to make a collage, bring scissors, glue and some old magazines.
Participants will need the following things before we start:
ESSENTIAL: access to the internet, paper and a pen
NON-ESSENTIAL: Scissors, glue, coloured pens or pencils, collage materials (eg coloured paper, old magazines/newspapers, fabric, sequin, any materials you can glue!)
The Details
A max of 15 spaces, open to writers in all genres
This workshop will be hosted online using Webex (instructions will be sent to participants closer to workshop date)
Examples of zines will be shared before and during the workshop - see the example below and more on Hesitant Doodle
A chance to relax and explore your creativity in a different medium
The workshop will include creative prompts and time to share
Bring drawing and/or collage materials if you want to draw or make a collage
The workshop includes a 15-20 min break
Please respond to the RSVP 4 days before the event to retain your ticket*
All SBWN events will adhere to our safer spaces policy. You can learn more about our policy here.
Access
To participate in the online event, you will need:
a good internet/wi-fi connection
a laptop, computer, tablet or mobile phone to join by audio and video
Please email us your access requirements: scotbamewriters@gmail.com
About Olivia
Olivia Hicks (she/her) is an independent comics creator living in Dundee, Scotland. She has created educational comics for the British Library and UK Research and Innovation. She has written comics for the 2000 AD Summer Special (2018) and the Cor!! Buster Easter Special (2020). Her webcomic Sarararara (2018 – present) was nominated for Best Web Comic in the 2019 ComicScene Awards.
*RSVP: Our free events are very popular and have a waitlist. We will email you 4 days before the event to confirm your attendance. Please respond by the 9th July to confirm your attendance, otherwise we will release your ticket to our waitlist. Thank you!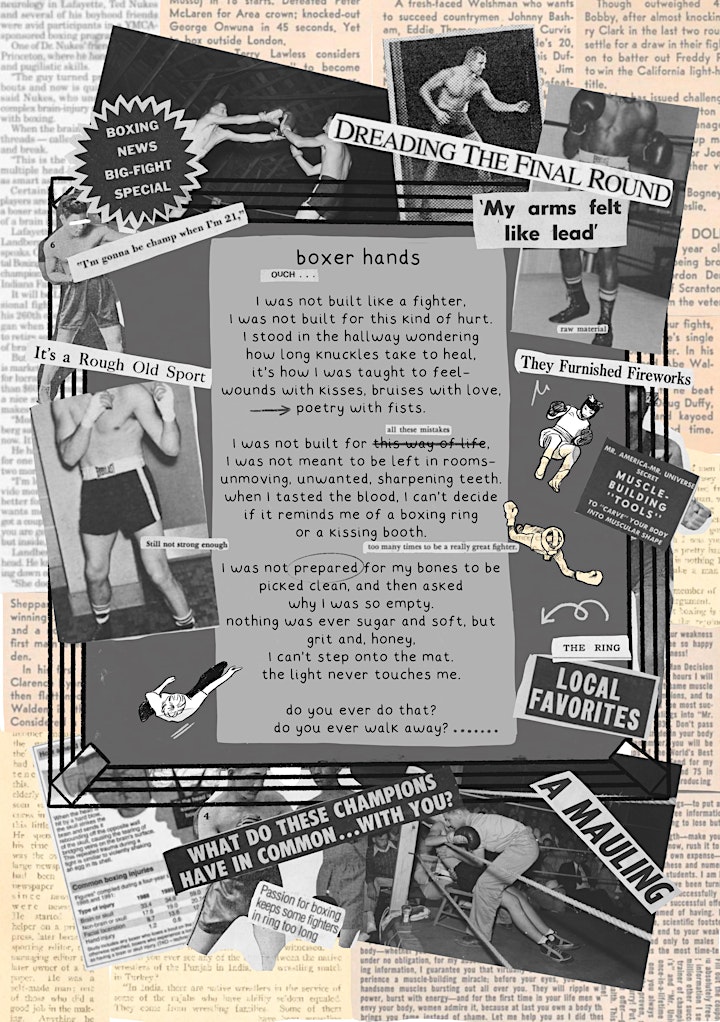 Image: from I was not built for this kind of hurt ©️ hesitantdoodle, 2020