Silva MIND-CONTROL - DYNAMIC MEDITATION & INTUITION Training with ESP
(SILVA Method BLS #101-#404)
GLASGOW
4 days: 2018 Feb 22-25 [CID:366]

Thursday, 22 February 2018 at 08:00

-

Sunday, 25 February 2018 at 17:30 (GMT)
Event Details
Self-Mind-Control DYNAMIC MEDITATION &
INTUITION Training with ESP
For Learning, Problem Solving, Healing & Intuition

The original, complete Silva Basic Lecture Series - 4 days
Silva Method BLS modules #101,#202, #303, #404
Taught in 60 countries * 10+ million graduates since 1966
 Western Yoga Meditation
Applied Psycho Neuro Immunology
Stress management & Mind-development toolset
 ____________________________________________
We use a small percentage of our brain's capacity, according to researchers at Stanford University.
The Silva mind-control method is a scientifically based, simple, practical, discreet, easy to learn toolset
which enables us to use our MINDS significantly more,
so that we can solve our problems more effectively.

 Ultimately to become healthier and happier. 
---
Day-1 & 2: Self-Mind-Control with Dynamic Meditation (Silva BLS #101,#202)
First half of the Silva Method Foundation course. Here you'll learn how to be successful in getting what you want out of Life by using the Silva Method's powerful, self improvement and practical self enhancement techniques. 
Day-3 & 4: Intuition Training with ESP (Silva BLS #303,#404 aka SIT)

 Second half of the Silva Method Foundation course, called the  Silva Intuition Training.  At this course you'll learn how to develop your intuition, inspiration and creativity.  You'll establish reference points in the subjective dimension and practice ESP (Effective Sensory Projection). 

---
The Silva Method is designed to elevate the creative powers of our mind by the use of 
advanced VISUALISATION and IMAGINATION, POSITIVE THINKING and deep RELAXATION.
RELAXATION is proven to relieve STRESS
which is the cause of the majority of our illnesses. 
 
Benefits of using The Silva Method include but not limited to
RELIEVE STRESS
CURE INSOMNIA
WAKE UP WHEN WE WANT (using our body-clock)
STOP 90% OF HEADACHES and MIGRAINES WITHOUT MEDICATION
USE MORE of our SUBCONSCIOUS AND THE COLLECTIVE-MIND in making BETTER DECISONS
IMPROVE OUR MEMORY
LEARN FASTER and REMEMBER MORE (e.g. studying LANGUAGES)
ACHIEVE OUR GOALS 
(e.g. HEALING ourselves and our loved ones; SPORT, ARTS,...)
FIND A BETTER JOB
GET RID of BAD HABITS (drinking, smoking, over-eating, laziness, untidyness) 
WITHOUT ANY WILLPOWER involved
HELP / COMMUNICATE with our CHILDREN and other LOVED ONES without words
IMPPROVE OUR RELATIONSHIPS
FEELING MUCH MORE ENERGETIC 
BEING  HEALTHIER AND GENERALLY IN BETTER MOOD
and last but not least
IMPROVE YOUR INTUITION
IMPROVE our capability of LOVE, FORGIVENESS and HAPPINESS
____________________________________________
The Silva Method
Stress Management, Intuition and Mind Development System
Foundation course-calendar: www.silvamethod.uk.com/courses 
More about the Silva Method: www.silvamethod.uk.com 
The Silva Method Courses are accredited towards
Teaching Degrees and selected Medical Diplomas
in some EU countries 
___________________________________________________________ 
Presenter: Karin Barnes
Certified Silva Method Instructor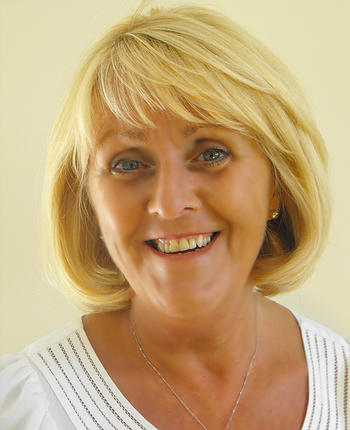 Click to see the Instructor's profile
FREQUENTLY ASKED QUESTIONS 
How can I prove eligibility for CONCESSION tickets?
Admittance is strictly by producing suitable documentary evidence of eligibility to this concession, to be presented before the start of the course. If you are unsure of the suitability of the document, you can email a scanned copy to booking@silvamethod.uk.com
Students: A Valid Student Card (e.g. ISIC ) is required as proof of eligibility.
Children Silva course concession: Silva Children Course Certificate or Children Silva ID-card is required as proof of eligibility.
How can I prove I am a REPEATER ?
Show your Silva Method International ID-card or your Course Certificate (BLS or SLS) when you arrive at the course.
Lost Silva-ID cards may be replaced, click here: https://silva-uk-id-card.eventbrite.co.uk
I CANNOT AFFORD THIS PRICE TO PAY
If you tick any of the below, then you can apply for a Scholarship:
Full-time STUDENTS (with a student id card) 
Receiving STATE PENSION only
Receiving any means-tested UK BENEFIT (documentary proof required)
Completed the CHILDREN SILVA METHOD Course (YLS) 
Your gross salary is no more than £10/hour (recent payslip required)
Click here to see the SCHOLARSHOP APPLIACTION FORM.
THERE ARE MORE ANSWERS TO FREQUENTLY ASKED QUESTIONS ON OUR WEBSITE.
CLICK HERE http://www.silvamethod.uk.com/tandc
Do you have questions about Silva MIND-CONTROL - DYNAMIC MEDITATION & INTUITION Training with ESP (SILVA Method BLS #101-#404) GLASGOW 4 days: 2018 Feb 22-25 [CID:366]?
Contact The Silva Method in Great Britain
When & Where

Premier Inn Glasgow City Centre
187 George Street
G1 1YU Glasgow
United Kingdom


Thursday, 22 February 2018 at 08:00

-

Sunday, 25 February 2018 at 17:30 (GMT)
Add to my calendar
Organiser
Mindfulness Education CIC is a not-for-profit, Community Interest Company, trading as The Silva Method in Gfreat Britain  

It is organising the original Silva Method courses in Great Britain  under an exclusive licence from Silva International Inc.