Sales Have Ended
Ticket sales have ended
Sorry this event is now closed. Thank you for your interest. Visit silverpride.org.uk for more information about this event.
Sales Have Ended
Ticket sales have ended
Sorry this event is now closed. Thank you for your interest. Visit silverpride.org.uk for more information about this event.
The UK's first national 'Silver Pride' event to celebrate older people in the LGBT+ community and help tackle loneliness and isolation.
About this event
Join Friends of Dorothy, LGBT+ celebrities and friends for the Inaugural Silver Pride UK in Partnership with O2; a culturally diverse and enriching programme of live performances, masterclasses and events to champion social inclusion, socially connect and recognise elderly LGBT+ people for their contributions to culture and society. Everyone welcome! Ticket holders will receive an email with an online programme of events on the morning of Saturday 25 July containing access codes to all of the fun.
We kindly ask that all ticket holders consider making a recommended donation of at least £7.95 at www.justgiving.com/friends-of-dorothy (an extra zero goes a long way to supporting more lonely elderly LGBT+ people!)
The glitterati will be out in full eye shadow for this two-day online extravaganza.
DRAFT PROGRAMME (SUBJECT TO CHANGE):
SATURDAY 25 JULY
11.30am to 12pm
LGBT+ WELLBEING: Silver Pride UK at a stretch
Wake up for Pride with this light and easy morning stretch with Mior. Easy stretching exercises to give you a good start to the day. Gentle exercises both standing and sitting down. Targeted at Silver Priders and people with restricted mobility.
12pm to 12.30pm
MASTERCLASS: Keeping chickens and bees
In this segment John Cannon and David Fitton will deliver their educational insights into keeping chickens and bees including the history of chickens and top tips.
12.15pm to 12.45pm
MUSIC: Grind Girls
Grind Girl Events run LGBTQ+ events - this musical sketch video is a little sneak peek of our Queens at work.
12.45pm to 1.15pm
MUSIC: Industries (dj set)
Industries is an electronic music project by Markus Hetheier. He has performed at music and art festivals across the UK and Germany and has deejayed at Limbo Radio, Reform Radio and Synthetic Noise. In his sets, he takes the audience on a journey, from chilled out soundscapes to danceable beats and rhythms. In this DJ Set he will play tracks of producers that inspire him, ranging from left-field electronica to more straightforward house and techno showcasing some Manchester talent. You are invited to join him on this sonic adventure that will brighten up your Saturday and get you ready for the weekend.
1pm to 4pm
MASTERCLASS: LGBTQ+ Writers micro-retreat
Come and work on your writing project with us and meet other LGBTQ+ writers in a relaxed and supportive setting. Writers of any ability and experience are welcome. You can be writing in any genre or form. As well as writing time, there will also be plenty of time to chat in small groups with other LGBTQ+ writers.
Please register in advance of the session start here.
2pm to 2.05pm
SPECIAL GUEST: A special message from Ben De Lisi
2.30pm to 3.15pm
LGBTQ+ HISTORY: Ageism in LGBTQ+ communities - Is It A Thing?
Age Proud Leeds offers this open discussion for people of all ages. Hear more about older people's perspective on the ageism they face in our communities, find out more about how we can challenge ageism and build stronger LGBTQ+ intergenerational connections.
NOTE: This workshop is for 20 people, this means if we are full we may not be able to admit you from the waiting room.
3.15pm to 4pm
SPECIAL GUEST: Olivier Award winner and West End star, David Bedella
A Silver Pride music theatre performance from the versatile actor who has appeared in Jerry Springer the Opera at The National Theatre (for which he won his first Olivier Award), The Rocky Horror Show, Hedwig and the Angry Inch, The Producers, The Heights (for which he won his second Olivier Award) and his latest role Lance, which he originated for & Juliet which is nominated for 9 Olivier Awards.
4pm to 4.30pm
THEATRE AND DANCE: Mobius Dance Premiere and Discussion
Award winning dance company Möbius Dance will present a passionate, thought-provoking and highly physical performance featuring two contemporary dance works choreographed by celebrated artists Jamaal Burkmar and Gianluca Vincentini.
Lovers of both dance and music will be enthralled by this incredibly past-paced and dynamic work - Burkmar's Time Moves Slow. The short excerpt was filmed as part of BBC #DancePassion Festival with music by Submotion Orchestra.
Vincentini's compelling screen dance, Within Each-Other, has an up close and personal physicality, exposing the turbulent dynamics in relationships with suptly with a new atmospheric musical composition by Otis Jones.
Performed by Theo Arran, Charlie Hogan, Ana F. Melero, Stefania Pinato, Iolanda Portogallo, Shawn Willis
Lighting Design by Luke Haywood
Costume Design by Valentina Golfieri, Melissa Parry
www.mobiusdance.org
4.15pm to 4.45pm
LGBT+ WELLBEING: Sage - older LGBT+ support
Sage members will be telling their stories - mainly in prose but a poem or two might also be read!
4.30pm to 5.10pm
MUSIC: The Cocktail Hour with Andrew Holt
Grab a cocktail (and the nearest bar snacks) and join Andrew for a musical journey through Swing, Big Band and Broadway songs.... All with a twist. Live from Leeds and straight to your home!
4.45pm to 5.15pm
SPECIAL GUEST: 'Pets at Pride' with TV Vet Dr Paul Manktelow
A special appearance from Paul Manktelow, the TV vet and This Morning's resident animal whisperer. Our furry friends mean the world to us and we are proud to welcome Paul who is dedicating is Saturday afternoon to us and hosting a unique segment called 'Pets at Pride'.
5.15pm to 6pm
HOT TOPIC: The Future of Housing for Older LGBT+ people
5.15pm to 5.45pm
MUSIC: 50s, 60s, 70s, Groove house
Lewis Savva will have you up and dancing, bringing back many memories of your favourite classics with a modern twist.
5.30pm to 6pm
LGBTQ+ HISTORY: Queer Weimar Cinema by Chris Homewood
At the peak of the Weimar Republic (1919-1933), Germany, and Berlin in particular, was widely considered the epicentre of a burgeoning European queer subculture. This talk brings the queer cinema of this fascinating age to life. Join Chris Homewood, Lecturer in German and World Cinemas at the University of Leeds, for an introduction to transgressive sexuality in Weimar cinema, which can boast of producing more openly queer films than would follow in the decades to come.
6pm to 6.30pm
SPECIAL GUEST: Miriam Margolyes
A special appearance from the magnificent Miriam Margolyes OBE, the no-nonsense straight talking actress who is famed for her vocal political activism.
6.30pm to 7pm
MUSIC HEADLINER: Britain's Got Talent's Rob King
Rob King, star of Britain's Got Talent and BBC One's All Together Now, brings his favourite stagey hits to Silver Pride UK from his living room. Drawing from his sell out debut solo concert last November, expect a laid-back, eclectic and personal mix of the musical theatre songs that have inspired him most.
6.45pm to 7.15pm
LGBTQ+ HISTORY: ACT UP Leeds! - AIDS activism in the 1990's
Mick Ward, a member of ACT UP (AIDS Coalition To Unleash Power),in the 1990's will talk about the activist response to the fear, prejudice and discrimination taking place at the start of the AIDS Crisis, using examples from the direct action that ACT Up Leeds took in Leeds, the UK, and Internationally, against a wide range of organisation and on behalf of a rang campaigns from prisons, to insurance to drug pricing and more.
7.30pm to 9pm
SPECIAL GUEST: At home with the Sunday Boys (male choir)
Join The Sunday Boys as we take to the (digital) stage in this special lockdown gig!You just can't keep a good choir down. The Sunday Boys may be temporarily confined to quarters, but we've been working hard on putting together this exciting, digital gig packed full of Sunday Boy classics. The gig will include a brand spanking new composition exploring the special friendships that can occur between women and gay men, and a new lockdown arrangement of I Want To Break Free, featuring soloists and instrumentals from within the choir. This gig is sure to offer plenty of feel good vibes!
SUNDAY 26 JULY
11.30am to 12pm
LGBT+ WELLBEING: Silver Pride UK at a stretch
Wake up for Pride with this light and easy morning stretch with Mior. Easy stretching exercises to give you a good start to the day. Gentle exercises both standing and sitting down. Targeted at Silver Priders and people with restricted mobility.
12pm to 12.30pm
SPECIAL GUESTS: BBC Owain Wyn-Evans
12.30pm to 1.30pm
MASTERCLASS: Art workshop / My life in art with Artist David Platts
Friends of Dorothy member, David Platts is an English artist – a celebrated painter, printmaker and designer – a gifted draughtsman and colourist who is widely known for his abstract painting.
1pm to 1.40pm
COMEDY: Agony aunt you might not like it but …
1.30pm to 2pm
THEATRE AND DANCE: Aerial Mel
A special performance from BAME Aerialist, teacher, facilitator and all round circus artist who lives with physical disability and deafness.
2pm to 2.30pm
COMEDY: Paul and Stacey present Shenanigans
This comedy duo present their unique sketch show.
3pm to 3.30pm
HEADLINER: Channel 4 presenter and music artist Jsky
LGBTQ+ Pioneer of Colour, and host of Channel 4 show Naked Beach Jsky is set to appear at the first ever Silver Pride. Jsky is a champion of self-love and body confidence, as well as an advocate for the community. He is currently the showbiz correspondent for BBC Radio Manchester and has a successful podcast series #JskyChatThePodcast with recent episodes featuring the Major of Manchester Andy Burnham and Manchester boxing legend Anthony Crolla.
For ALL things Jsky visit WorldofJsky.com
3.30pm to 4.30pm
HOT TOPIC: Your MCR studio
A studio show with Belinda Scandal, Michelle Eagleton.
3.30pm to 4.30pm
MUSIC: POP TART QUEEN presents Arty, tarty and ready to party!
Pop Tart is bringing the party to Silver Pride! She's wacky and tacky and will be singing some classic LGBT+ anthems. You don't want to miss this kooky club kid in action!
4pm to 4.45pm
THEATRE AND DANCE: DAZL Dance Class
Fun, energetic dance session to all your disco classics. Donna Summer, Sylvester to Earth Wind & Fire. Come join the fabulous Darren Murphy From DAZL via Facebook LIVE.
4.30pm to 5pm
HOT TOPIC: Project Freedom
An introduction to Project Freedom and their aim to create a vibrant and sustainable LGBT+ community in central Leeds where LGBT+ people can live, work and enjoy life independently through:
• Pride of Place Living: a variety of affordable and accessible accommodation with the availability of extra-care for those who need it.
• Pride of Place: a fully accessible and thriving LGBT+ Community & Cultural Arts Centre.
This will include an Q & A session for those who want to know more.
4.30pm to 5.30pm
LGBTQ+ HISTORY: Emerging from the Shadow of Section 28: The Battle for LGBT+ Inclusive Schools
In this inspiring session, journey from the dark days of Section 28 to the introduction of LGBT+ inclusive sex and relationships education with internationally celebrated advocate for LGBT+ inclusion in schools Shaun Dellenty, author of the acclaimed Bloomsbury book 'Celebrating Difference- A Whole School Approach to LGBT+ Inclusion.' In 2009 Shaun was one of the first male primary school leaders to 'come out' in the international media. His 'Inclusion For All' inclusion strategy helped open up primary and faith school sectors to LGBT+ inclusion. His work has featured on television and in the international media and he was named one the U.K.'s 100 most influential LGBT+ figures by the Independent on Sunday. In 2016 Shaun was honoured by the Prime Minister for services to the LGBT+ and education communties; this year he was named one the world's top 100 most inspiring diversity leaders.
Twitter @ShaunDellenty
Website www.shaundellenty.com
5.30pm to 6pm
LGBT+ WELLBEING: Landbreakes (mindfulness and sounds of nature)
Join 6 artists as they guide you on a journey through 10 beautiful landscapes. Loose yourself in this relaxing, lighthearted and often humorous reflection on humanity and our relationship to nature. Landbreaks is a little moment of wellbeing that will keep your serenely smiling.
6pm to 7pm
DEBATE: Pride panel discussion with Leeds Beckett
6.30pm to 7pm
LGBTQ+ HISTORY: West Yorkshire Queer Stories
7pm to 7.40pm
HEADLINER: Gaydio's Jessie Brooke
7.50pm to 8pm
SPECIAL GUEST - Pride Remembers...
8pm
Thunderclap vigil '#SilverPrideRemembers' - Posing 'heart hands' and rainbows
In honour of the giants who marched and fought for us, we will all take to Twitter at 8pm and pose using the hashtag #SilverPrideRemembers (TBC) and unite across the country.
8.15pm
SPECIAL GUEST FINALE: The Voice, All Together Now, Ru Paul Drag Race finalist and seasoned British drag queen and singer: Divina De Campo
8.45pm
FINALE: The Sundaes as seen on BBC's All Together Now (A special Silver Pride Disco Diva performance)
INCLUDING SPECIAL GUEST APPEARANCES FROM: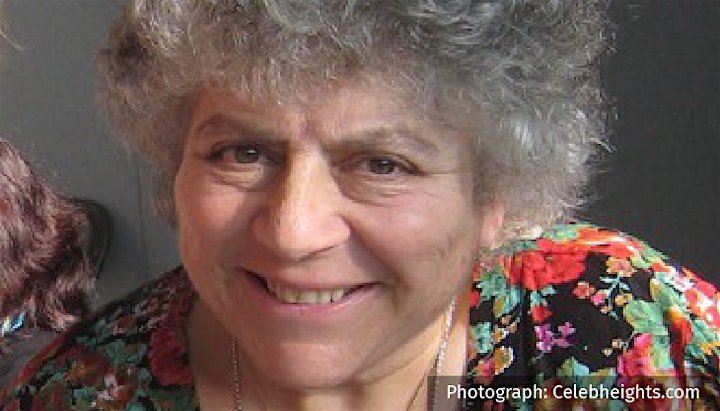 The magnificent Miriam Margolyes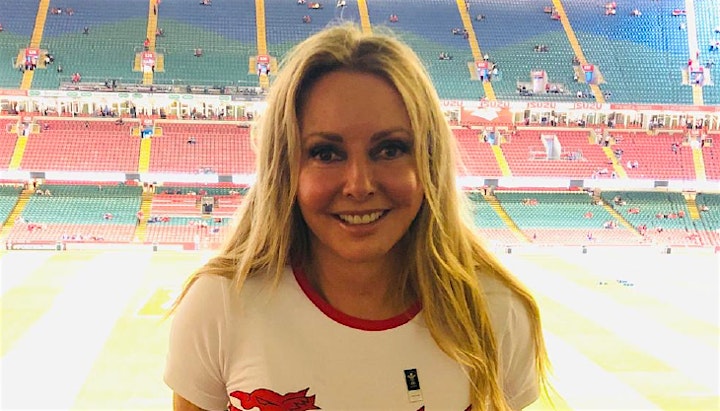 Friend of Dorothy: Carol Vorderman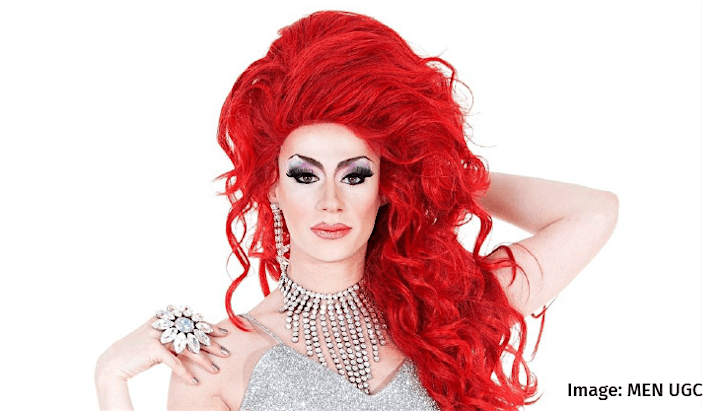 BBC and Ru Paul's Drag Race star Divina de Campo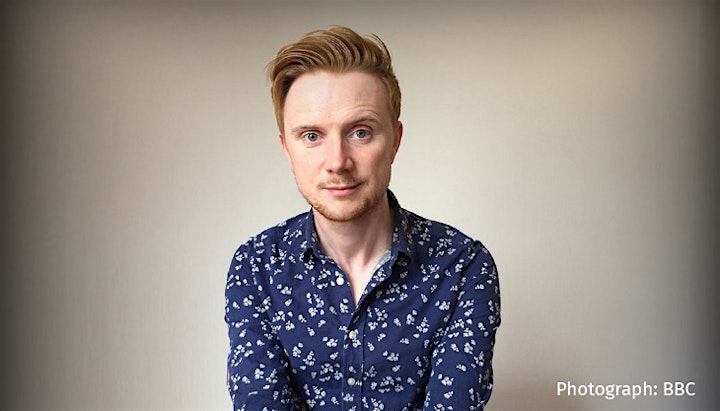 Fashion Designer Ben de Lisi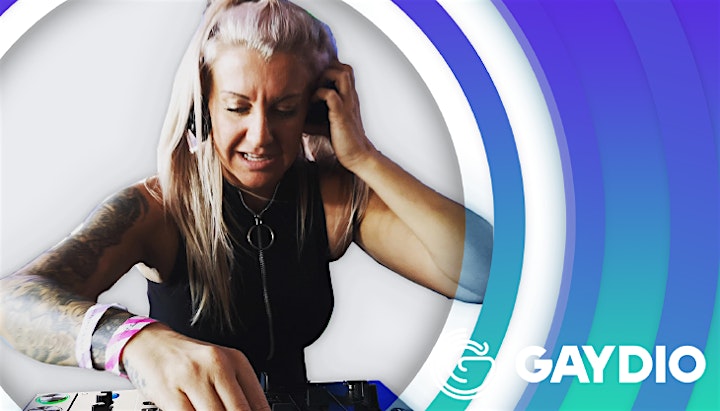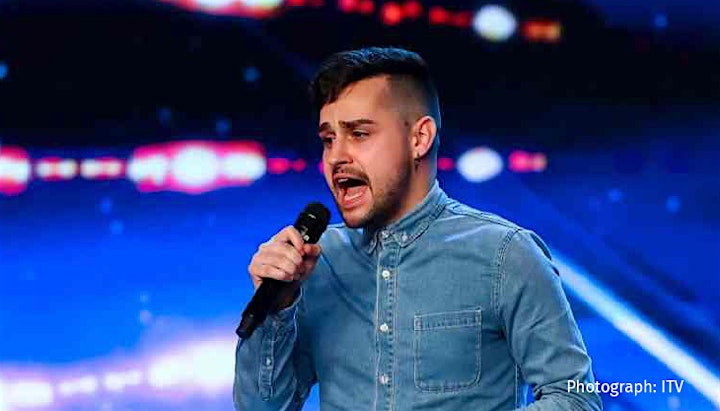 Britain's Got Talent's Rob King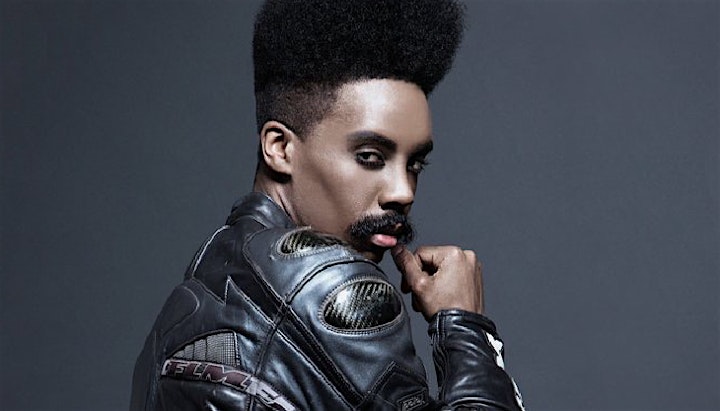 Music artist and Channel 4 presenter Jsky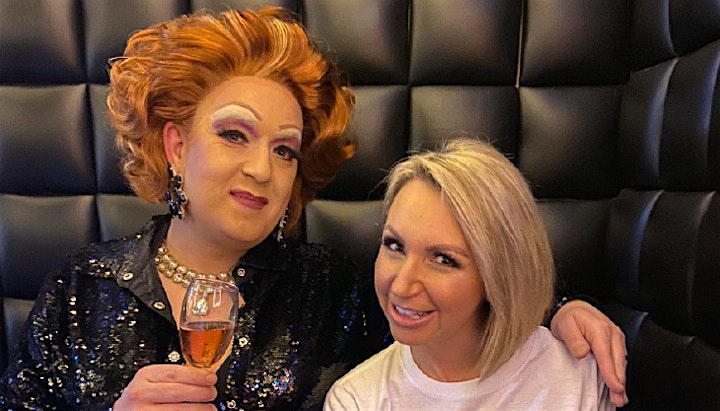 Berlinda Scandal and Michelle Eagleton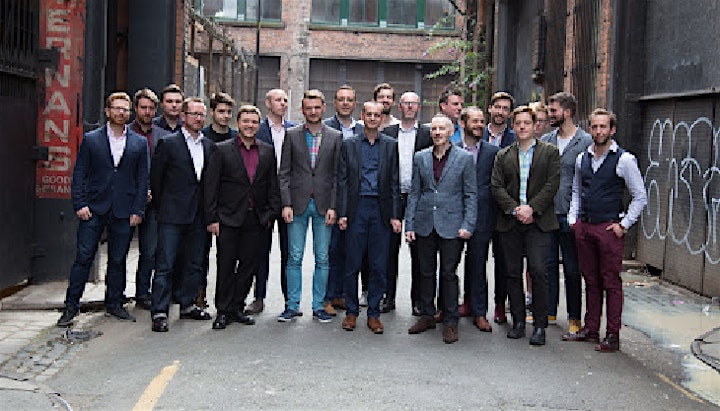 All male choir: The Sunday Boys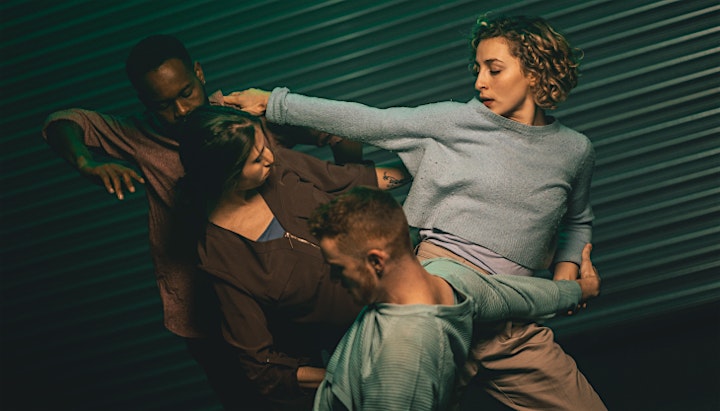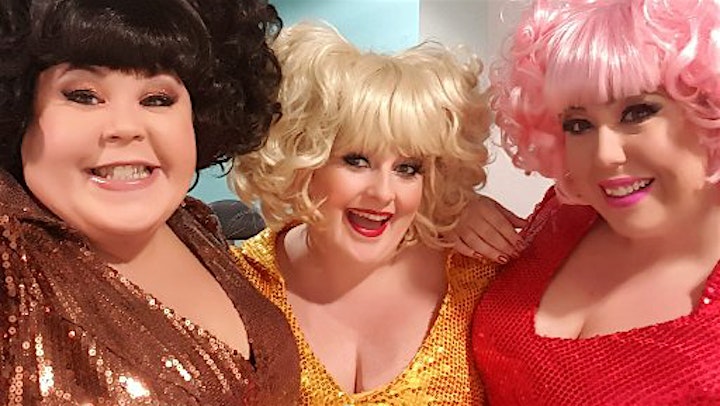 The Sundaes (As seen on BBC's All Together Now)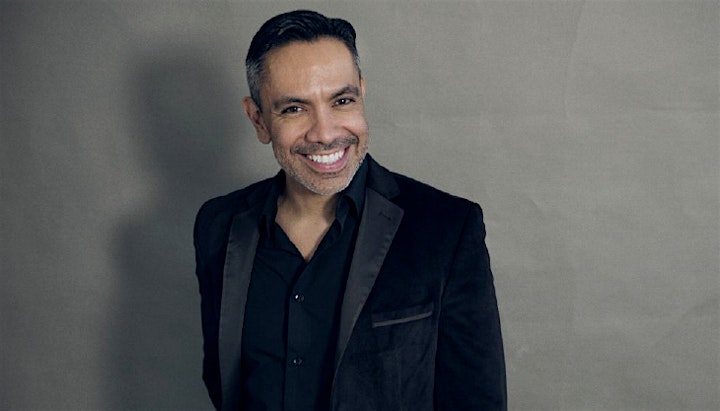 Olivier Award winner, David Bedella