Description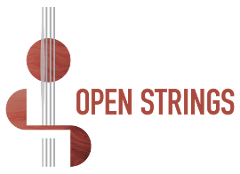 Come and help Silver Strings celebrate our fourth birthday!
We're hosting a free performance at our rehearsal space at the Brighthelm Centre - live music, refreshments, and the chance to try an instrument!
Silver Strings is Brighton's very own later-starter community string band, who meet weekly at the Brighthelm to play violins, violas and cellos together. We work as a group, making decisions together - our players have different skills and interests so we encourage everyone's talents and help people develop their skills and confidence as part of the team.
Silver Strings is run by Open Strings Music, a Brighton-based community interest company providing participatory music opportunities for adults of all abilities to connect and create through making music together.
To learn more about the Silver Strings band or how to get involved, click here.