Event Information
Location
The Jago
440 Kingsland Road
London
E8 4AA
United Kingdom
Moroccan singer, guembri-player and dancer Simo Lagnawi brings his red-hot ensemble, paired with Senegalese fusion act Awalé Jant Band.
About this event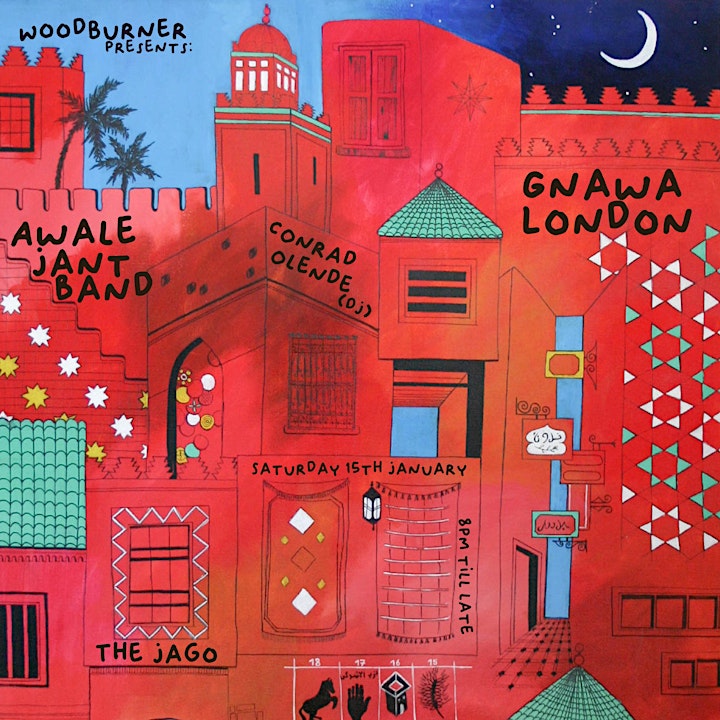 Gnawa London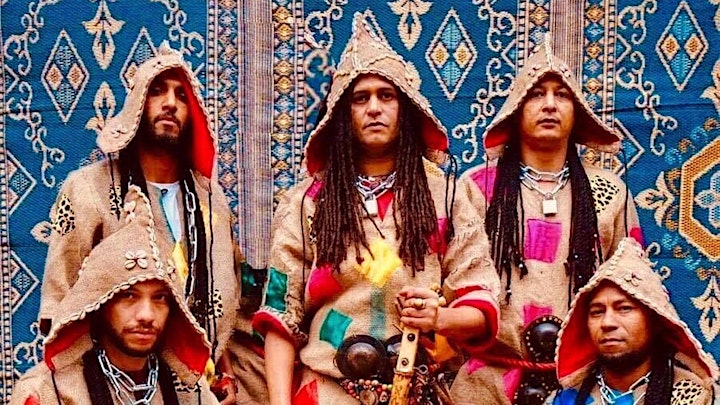 Gnawa master Simo Lagnawi is an ambassador of Moroccan culture in London.
With 8 albums under his belt including 4 solo records, 3 albums with fusion project Electric Jalaba and a further disc with his Gnawa Blues all stars, Simo has released through Strut and Waulk Records, his first solo album 'Gnawa London ' featuring in Songlines magazine as one of their 'Top of the World' albums. He has also been nominated as Best Newcomer and Best Artist in their annual awards.
Simo has performed on media outlets such as BBC World service, CNN World, BBC 3, BBC 6 and Vox Africa, and performed at a host of festivals including Glastonbury, Secret Garden Party, Latitude and Boom Town.
The Moroccan musician was raised in the Gnawa tradition and always remains true to his musical heritage. Each performance is a wholehearted expression of devotion from the UK's leading Guembri player - a North-African bass instrument constructed from wood and cowhide, with gut strings.
Whether through crossover groups such as Electric Jalaba and the Gnawa Blues All-Stars, or through hosting traditional ceremonial evenings - known as Lilas - the intention is always to bring the same healing energy through to the fore in each new creation, and spread the Gnawa tradition through the UK in the process.
On the night expect Simo in full flow with his tribe of Gnawis for a full-power performance.
Awale Jant Band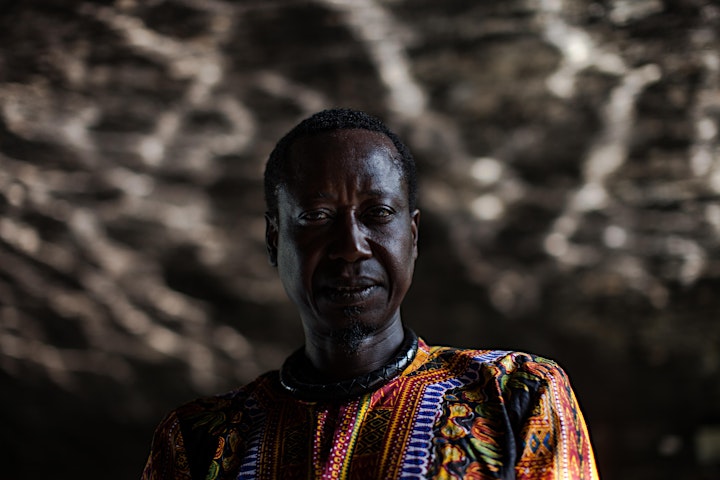 Awalé Jant Band deliver a highly individual and eclectic sound, blending their self-dubbed Senegalese soul music, Afrobeat grooves & a twist of Latin and Afro-jazz. Led by Senegalese singer Biram Seck and French guitarist Thibaut Remy, musicians from across the globe provide a sound driven by traditional Senegalese sabar & tama drums played by Kaw Secka. Mike Idowu is on bass, George Jefford on trumpet and Ben Brown on drums. The vibrant London-based band will be showcasing the music of Yewoulen a nine-song album released on ARC International label, sharing their multicultural strengths and some sophisticated arrangements. The album features Seck's soaring vocals underpinned by the poised & very soulful musical foundations provided by Remy's arrangements & production.
'I love music because it is a means of communicating ideas to broaden minds and build an integrated world… a world of peace!' says Seck.
'We'd like people to feel this music joins the dots between cultures.' says Remy.
PLEASE NOTE that this is a late-night event, with the following rough guidelines for set times:
2200 Awale Jant Band
2330 Gnawa London
Date and time
Location
The Jago
440 Kingsland Road
London
E8 4AA
United Kingdom