Simple Pattern Drafting & Fabric Draping (South East)

Tuesday, 24 October 2017 from 09:30 to 15:30 (BST)
Event Details
 HALF TERM EVENT - (So no need for cover!!)
A 'HOW TO' course on
Simple Pattern Drafting & Fabric Draping on the Mannequin 
Through this workshop teachers of Fashion & Textiles students will be able to deliver important practical skills and understanding of concepts as required from the specifications such as develop 'integrated knowledge, skills and understanding of a how to combine and explore a range of fibres and fabrics' and  'appropriate skills of modelling, cutting, and joining in textiles, (pattern cutting and pattern making)'. (Textiles A Level and GCSE spec)
The Telestia method of drafting blocks is fast and easy with fantastic results. This workshop will give you a chance to try it out, learning how to correctly measure the body; create basic blocks easily and learn simple adaptions involved in pattern development for use back in school. You will also take away with you a FREE copy of Fashion Express book and the AB tool worth £70.
'Draping' is a highly skilful technique used mostly in couture, but in its simplest form can get students quickly developing ideas on the mannequin, feeling fabrics and understanding how they handle.
Students will also effectively and imaginatively investigate and be able to understand the properties and characteristics of natural and synthetic fabrics, as well as being able to select fabrics for suitability to fitness for purpose. 'Explore and select appropriate materials.'
'Students will demonstrate the ability to work creatively pattern making and pattern cutting'
This day will give you the opportunity to learn and practice some fun and creative ways to get students handling and understanding fibres and fabrics and the relationship of 2D to 3D form.
Places are restricted to 10 so if you would like to join us you need to book early!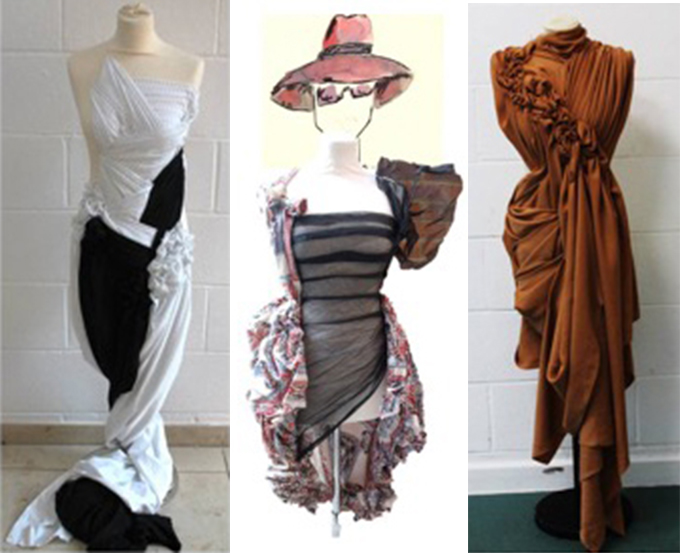 ---
What to expect on the day:
Introduction:  Dawn Foxall will give an introduction to the day with an overview of pattern drafting in industry and different methods and systems used. This will include draping technique or moulage as used in couture dress making; 3D pattern drafting and the importance of correctly measuring the body.
Nicky Simpson brings the sometimes dry subject of fibres and fabrics to life with fun ideas and immediate results, draping a variety of fabrics on mannequins and creating wonderful shapes and designs on the human form.
Practical Sessions: 
Working with two experienced practitioners you will practice draping on the stand, taking images of your creations and seeing what you can do with these for student portfolios. You will also learn how to measure correctly, then draft a basic block to then adapt to a first pattern.
Gain new teaching ideas for delivering fibres and fabrics; 2D to 3D form.

Use Industry tools and Telestia methodology to measure the body and draft a first block.

Pull out the maths element transfering measurements to pattern developing and adding seam allowances.

Look at iterative design approach using a draping as a starter for design development.

Selection and use of different fabrics appropriate for end product.

---
What you will take away with you:
Support and ideas for delivering key maths elements through textiles.

Classroom strategies and textile industry knowledge to underpin practical work.

Life long learning in continuing professional development.

Better understanding of industry practices and requirements to support delivery of KS4/5

New skills and resources to support your teaching.

FREE Telestia Fashion Express pattern drafting book and AB tool (Worth £70)
---
 YOUR PRESENTERS: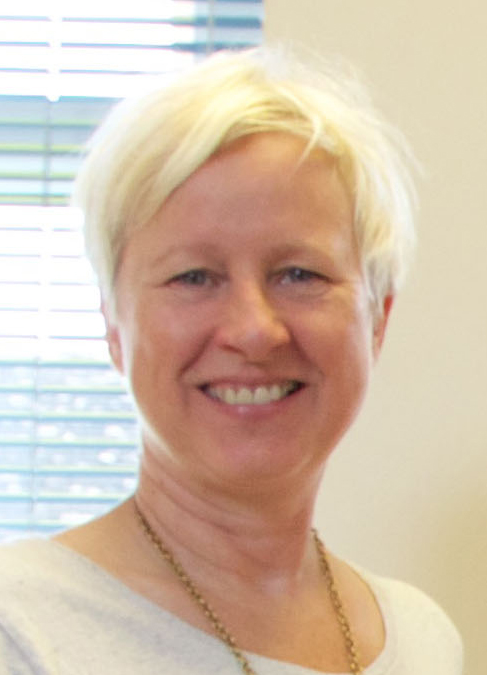 Dawn Foxall: 
BA(Hons) Knitwear Design; MA

Dawn has 30 years' experience in the textiles and garment industry including running her own design company, Cocky's Shed, with 2 print designers; as a Design Consultant, Presenter and schools resources developer for EMTEX education projects, including founding the Designer Forum in Nottingham with Jayn Sterland; has worked as Fashion lecturer and programme developer at various UK universities and FE colleges; Course presenter for DATA, Key Stage Developments(KSD), SFE and other course providers. Dawn is a co-founder of Liv.co.uk, and Lilli Design Ltd., and continues to work as a consultant designing, buying and sourcing ethical and organic products for various brands including Lush. She currently teaches patttern drafting at Fashion Technology Academy in London and is about to launch her own knitwear label, Foxology.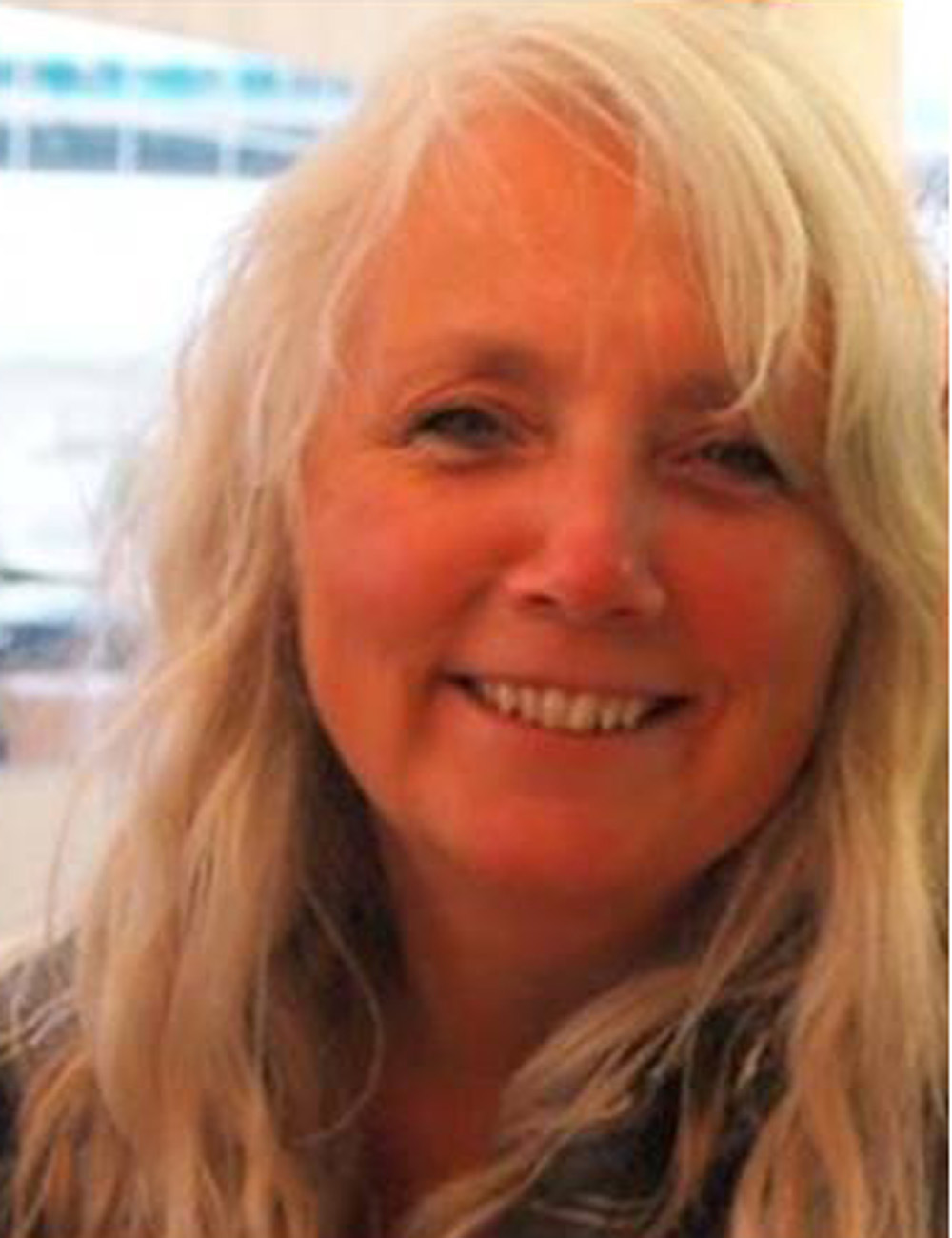 Nicky Simpson
BA(Hons) Textiles Design: Specialising in print.
Nicky has had 22 years' experience in the fashion industry in London working as a print designer and colourist for a French mill in Lyon. She has designed for stores from Marks and Spencer to River Island.
 For the past 12 years Nicky has been in teaching and now Head of Fashion & Textiles at Hillview School for Girls in Kent. Her 'A' Level grades for the past 2 years have been 100% A*. The GCSE moderators comment quoted 'the standard of the work was outstanding'. 
Nicky has delivered tutorials at the Knitting and Stitching show on behalf of the Textile Institute as well as mentored several graduate trainees. Nicky leads a thriving department, full of innovation and creativity. Each year she runs a catwalk show as well as pop up shops in the local community and her students have won in every category in Young Fashion Designer for the past 7 years and in 2016 won A2 Young Designer of the Year South East.
---
 WHAT TEACHERS HAVE SAID ABOUT OUR EVENTS:
'Superb day - so inspirational! So much covered and a LOT of new skills learnt. Thanks!!' Jessie L. 
'Loads of info which was GREAT. All really useful & relevant. Brilliant starting point for newish Art & Design teacher. Thank you so much.' Rebecca F.
'Fabulous presenter. Gave loads + loads of information and ideas. I feel really inspired! Loved the practical samples we did. Would highly recommend!' Wendy P.
'A great course with lots of hands-on sampling. Great idea to hold it in a school which is much more realistic than an outside venue, gives ideas on taking creative inspiration back to the classroom'.
'Fantastic day, really useful and applicable to both Art and D&T subjects. Thanks!'
---

COSTS & BOOKING VIA EVENTBRIGHT: £100/DAY + VAT
This includes FREE copy of Fashion Express Pattern drafting book and AB tool.
All of the Textile Skills Academy events are ticket only and payable IN ADVANCE. The Textile Teachers Academy uses Eventbrite to automate the bookings via credit card and cheque/BACS. When you book you will receive by email a full VAT invoice/receipt. 
PLEASE NOTE that places for this event are limited so book early to reserve your place. Your booking confirmation and ticket will be emailed to both the delegate and person purchasing. If you do not receive your ticket it is most commonly caused by typing your email address incorrectly, or it is in your SPAM folder.
Please check your booking carefully. It is VERY important that your school finance manager supplies your full name and PERSONAL SCHOOL email so that we are able to send you joining instructions and further details. If we only receive the 'school office' email address, we have found in the past that this delays information getting to you or information is not passed on. 
If you have any queries, please ask via the Eventbrite site messaging, and leave your phone number or email so that we can contact you easily. 
---
Terms and conditions
1. Once booked, if you cannot come you can send someone else, but you may not get a refund unless we can resell your ticket.
2. The draft programme might be subject to change. We would always endeavour to run the day as advertised.
When & Where

Hillview School For Girls
Royal Rise
TN9 2HE Tonbridge
United Kingdom


Tuesday, 24 October 2017 from 09:30 to 15:30 (BST)
Add to my calendar
Organiser
The Textiles Skills Academy brings together experienced education presenters and industry experts to deliver relevant seminars and practical workshops for Art and D&T textile teachers, to support their delivery of the curriculum.
The events are delivered by skilled teachers, trainers and industry practitioners to give an opportunity to develop classroom resources, learn new skills and network with fellow teachers.
Founded by Dawn Foxall in February 2015, the Textiles Skills Academy runs events, factory visits and practical workshops throughout the year.
Dawn Foxall has 30 years' experience in the textiles and garment industry as design consultant; presenter and resources developer for Schools for EMTEX; has worked as Fashion lecturer and programme developer at various UK universities and FE colleges; course presenter for The Design and Technology Association, Key Stage Developments (KSD), SFE and other course providers.
Dawn was a co-founder of Liv.co.uk an online ethical department store, where she managed design, buying and sourcing for the Liv brand. In 2017 she launched her own brand, Foxology, producing ethical and British made knitwear and is currently Senior Pattern Tutor at Fashion Enter Ltd for the Fashion Technology Academy. She continues to work with Fairtrade and organic factories in India and Egypt, sourcing ethical and British made products for international brands such as Lush soap. 
Education experts working with Textiles Skills Academy include:
Louise Davies, Heidi Ambrose-Brown, Julie Boyd, Nicky Simpson and Julie Messenger.
Industry partners include:
Fashion Enter Ltd. (London); Textiles Centre of Excellence (Huddersfiled).
Textiles Skills Academy Founder Dawn Foxall