Guided Meditation Sessions in Halifax with Buddhist nun Kelsang Chogma
About this event
SIMPLY MEDITATE
Take some time out of your Saturday to uplift your mind and cultivate a feeling of inner peace with these guided meditation sessions. No experience is needed as meditations will be explained and fully guided; ideal for beginners.
VENUE: Ganden Kadampa Buddhist Centre, 5 North Bridge, Halifax, HX1 1XH
WHEN: This event booking is for attending in-person. If you are vulnerable in any way we suggest that you choose one of our online class options instead (see website for details) Advance booking is required. You can book one or more classes.
Saturday 8th May
1:30 - 2:15pm Session - Meditation for a clear mind
3:00 - 3:45pm Session - Combining breathing meditation with mantra
Saturday 15th May
1:30 - 2:15pm Session - Inner peace through mindfulness of the breath
3:00 - 3:45pm Session - Meditation on giving happiness
ABOUT THE SESSIONS
Each 45-minute session consists of:
guided breathing meditation
short teaching with advice on how to meditate and keep a peaceful mind in daily life
second guided meditation on the topic of the teaching
Tickets £5 per session
PLEASE NOTE: If you wish to attend both sessions on the same day you will need to book separately for each session.
Pre-book only as spaces are limited due to social distancing measures.
Everyone is welcome.
THE TEACHER
The teacher is Buddhist nun Kelsang Chogma, the Resident Teacher for Ganden Kadampa Buddhist Centre in Halifax. She has been practising and teaching meditation and Kadampa Buddhism for over twenty years.
Chogma was ordained as a Buddhist nun in 2009 by Venerable Geshe Kelsang Gyatso and serves as a wonderful example of the ordained way of life in the modern world. She is loved for her joyful enthusiasm and gentle skill in guiding meditations.
Please take note of the following safety rules before you book:
* Face-masks must be worn in the building – please remember to bring a face covering with you. If you forget to bring your own, we can supply one for a donation.
* Seating will be 1-2m apart so spaces are limited - attendance is strictly by pre-booking only
* Please arrive no earlier than 5 - 10 minutes before the first session start time
* Hand-sanitizer will be provided & temperatures taken on entrance to the building
* Contact details will be required on arrival for test and trace purposes
* Social distancing must be maintained in the meditation room between sessions
* If you have been diagnosed with Covid-19 or have developed symptoms (principally high temperature, persistent cough, loss of smell or taste among others) within the last 14 days, or, if you live with/or have been in contact with someone who has been diagnosed or had symptoms of Covid-19 within the last 14 days, please do not attend.
Thank you for your patience and understanding.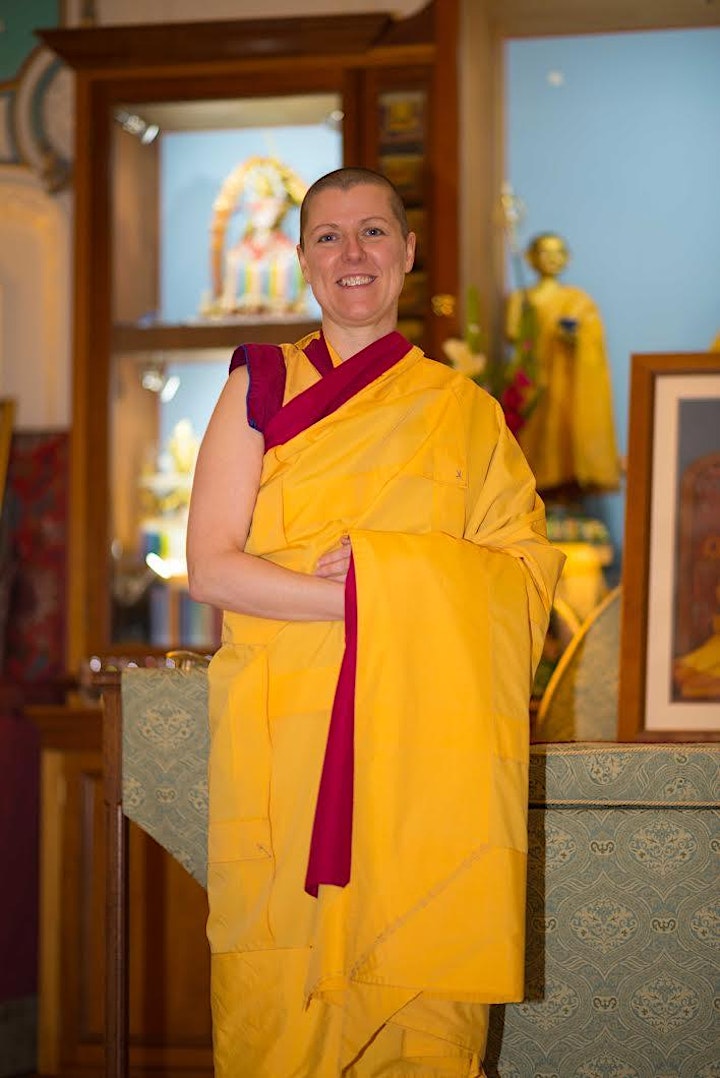 Organiser of Simply Meditate