This one-day masterclass will explore different ways to create and use organic style balloon décor to achieve stunning, on-trend designs.
About this event
Amaze & Astound with the Trendiest Décor!
Simply Organics is a one-day masterclass exploring the most sought after balloon décor worldwide. The course is designed in collaboration with one of the industry's top balloon artists, Sue Bowler CBA, who will share a host of on-trend décor designs featuring all of her most valuable tips and tricks – including how to recreate both structured and free-style organic designs, as well as the use of frames and line. Known for her classic and creative knowledge, Sue will teach how to achieve the proper balance and delicate theory behind combining custom colours in varying balloon sizes, while showing just how fun and beautiful creating organics can be!
In this hands-on class, delegates will have the opportunity to build organic décor in small groups. This includes organic garlands, a large puffed-heart design, a moon-gate arch, and air-filled deliverables – all of which fit into on-trend themes!
With Sue at the helm, delegates will gain invaluable skills in how to create a unique piece of art out of Organic décor when using the right tools. Don't walk, run to reserve your spot in this class today, and be ready to add a new depth to your balloon repertoire!
COVID-19 Safety
As this class is being taught in person, class numbers and layout have been adjusted to make allowances for social distancing. We will ask each delegate to comply with any reasonable health and safety guidelines that may be applicable at the time of the course, which may include taking a lateral flow test or having your temperature taken before being allowed admittance to the course. As government guidelines are subject to change, full details of Health and Safety measures in place will be supplied to delegates closer to each event delivery date.
If you have any queries about booking, please message the Qualatex team directly on pelmarketing@qualatex.com or Balloonmarket on info@balloonmarket.co.uk.
Cancellation Policy:
In the event the class needs to be cancelled, or you are unable to attend, due to Covid-19 infection or requirement to self-isolate, you will be able to transfer your booking to another date for the same course, or a different Qualatex course. In the event there is no suitable course availability, you will be offered a refund.
INCLUDES - Delegates will receive a link to recipe sheets and professional photography of the designs covered on the day upon completion of the course. A light lunch and drinks throughout the day are included - please advise of any dietary requirements.
LEVEL: Intermediate. Ideal for Retailers and Decorators
PREREQUISITES: Requires knowledge of basic skills such as correctly inflating and tying balloons, making clusters. Delegates should also have an understanding of how to price using a Job Cost form.
Venue: Testwood Stadium, Salisbury Road, Totton, Southampton. SO40 2RW
Instructor : Sue Bowler CBA
With more than 30 years experience in the balloon industry, Sue's 'ballooning' skills and knowledge has developed through a number of channels including running her own successful home based balloon decorating business, earning her Certified Balloon Artist designation, competing at industry events and subsequently going on to hold a number of other industry roles.
Today, Sue now finds herself doing what she truly loves best and that is sharing her knowledge and passion for balloons and balloon art with others.
Sue currently works as an industry educator and social media columnist writing articles for 'The Very Best Balloon Blog' representing the Qualatex brand and Pioneer Balloon Company.
Sue's variety of skills is extensive, her work ranges from elegant wedding decor to everyday delivery designs including highly sellable small balloon sculptures!
Sue holds a host of industry awards including the first Golden Light Award given in honour of Linda Bruce at the World Balloon Convention 2010.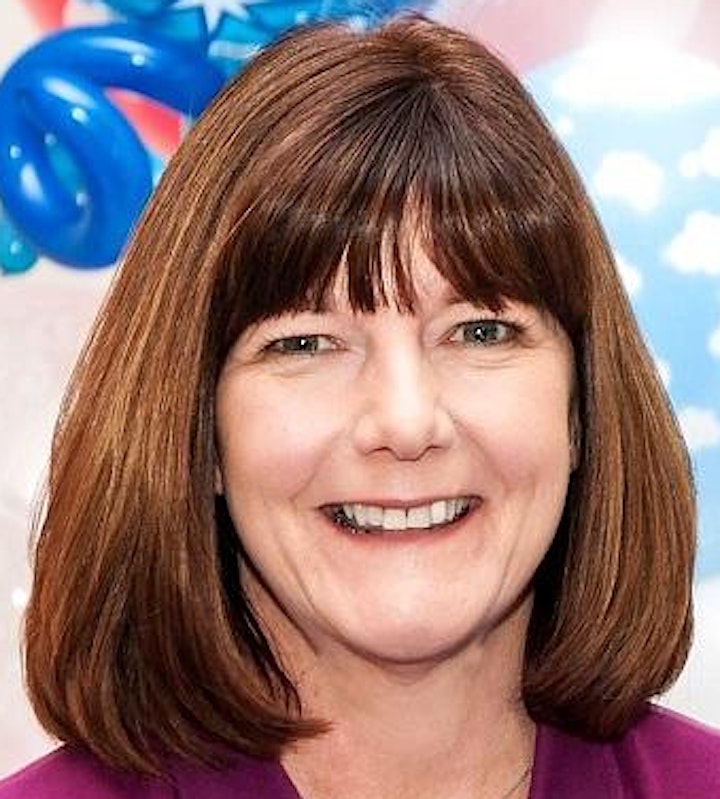 Organiser of Simply Organics - Southampton
Pioneer Europe Ltd is part of a successful world-wide organisation with a 100 year history. Based in the UK, we are Europe's leading supplier of balloons and partyware, dedicated to providing the best service and support to all sized businesses, through our dedicated sales and education programmes.