We are delighted to be hosting an online session on the theme of Citybound as part of Singapore  Archifest 2021: Design Evidence.
About this event
Citybound
The economies of entrepot cities (Singapore, Hong Kong, Dubai) are tied to travel but now their airports operate at a fraction of capacity, and fleets and people are grounded.
How, in these places with limited domestic markets, can new design approaches and technologies boost both the economy and liveability?
This event is presented as part of Archifest 2021 and supported by the RIBA International and RIBA Singapore Chapter. This will be a global inter-chapter conversation with 7 speakers from different parts of the world, offering their take on the topic with bold prediction and assertion for the future.
Speakers
1. RIBA Gulf: Sumaya Dabbagh – Principal, Dabbagh Architects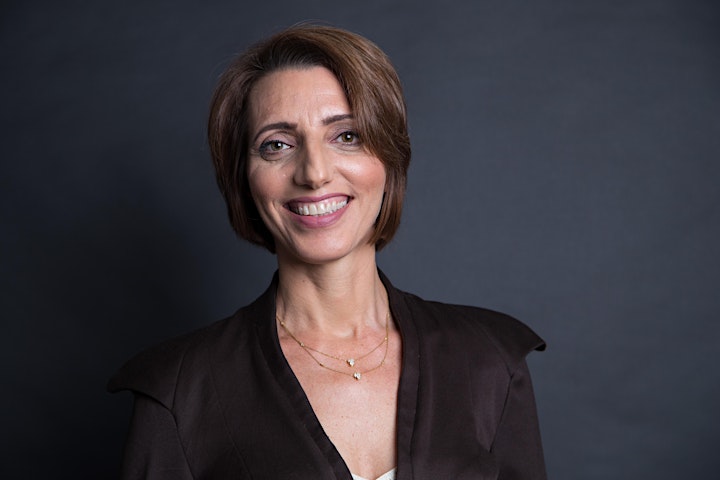 REP: Dabbagh Architects
Bio:
Sumaya Dabbagh is a Saudi Architect educated in the UK. She established Dabbagh Architects in 2008. The practice creates contemporary Architecture that is culturally and environmentally sensitive - an architecture that focuses on themes of place, belonging, and identity.
Since its inception, Dabbagh Architects have successfully completed a number of prestigious projects in the private and public sectors. The multi award winning Mleiha Archaeological Centre is globally recognised as a significant example of a new emerging approach to Architecture in the UAE. Al Ain Museum, as well as the newly completed Gargash Mosque projects, are recent additions to their portfolio of sensitive, contextual designs. Dabbagh continues to fulfil their mission through their commitment to sustainability and excellence. Archive.
Topic: Shifting from Global to Local – A Case Study
There is a strong trade tradition in the region creating a culture of import of many goods as well as services in the UAE. In 2020, the pandemic as well as the Suez Canal crisis created an unprecedented restriction of movement globally. For the construction industry in the UAE this combination was extremely disruptive. However, such crises can be a catalyst for change and demonstrate the need for a shift in mindset of the City's raison d'être from being a trade hub to being self-sustaining.
Dabbagh Architects will share a case study of the Mosque of Light and show how specification of local materials, as part of the practice's sustainability policy, saved the day!
2. RIBA Hong Kong: Sarah Lee – Founder, Sky Yutaka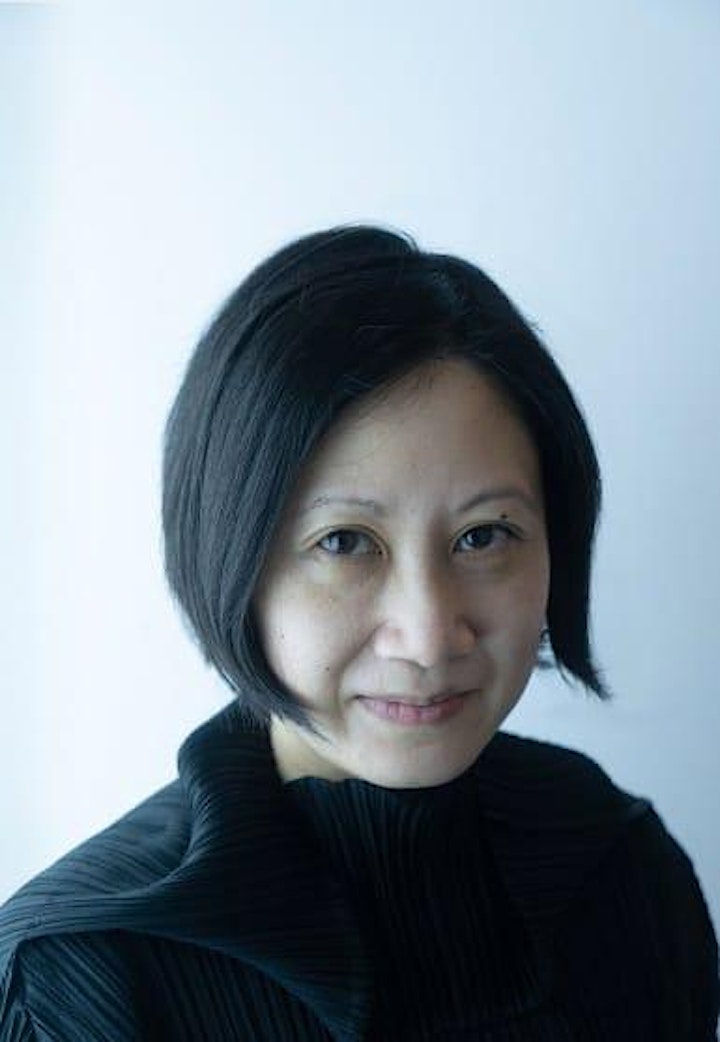 REP: Sky Yutaka
Bio:
Sarah received her Master of Architecture at the Bartlett School of Architecture, London. She is the founder of a multidisciplinary practice - SKY YUTAKA. She is an Honorary officer of the RIBA Hong Kong Chapter, Chair of the Education Sub-Committee and RIBA Change the Record advocate for equality, diversity, and inclusion. She is a lecturer at the University of Lincoln in Hong Kong and her research evolves around the topic of place making and history of Hong Kong. Her academic services include acting jury panel member and contributor to Hong Kong Art Centre and Asia Art Archive.
Topic: Shifting Spaces
As cities experience restrictions from the global pandemic, we have seen the creative community in Hong Kong respond to the tremendous impact on the lifestyle, the way design practice works, and how architecture is taught in schools.
With society's changing needs and environmental concerns, the adaptation to a new urban era in which technology permeates and reshapes the way we live, work, and interact, and new norms evolving, the transformation of our physical world into a range of increasingly intelligent environments, and the digitalization of workflow seem to be the way forward, and once again we are finding ways to become more mobile, not only physically but also digitally.
3. RIBA Hong Kong: Dennis Ho - Director and East Asia Regional Design Lead, ARUP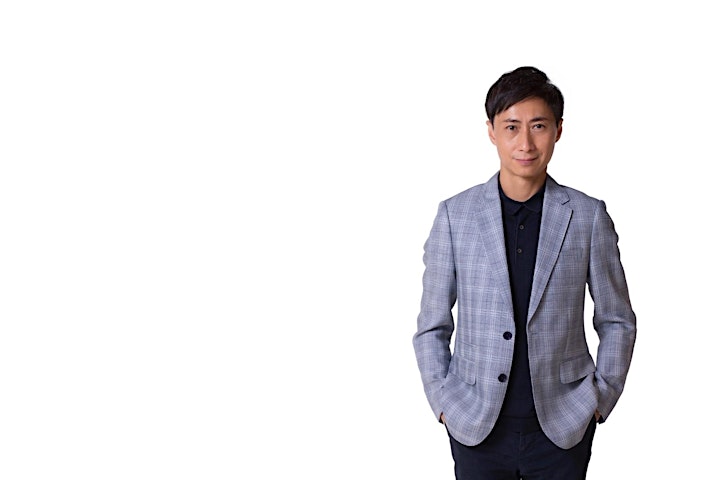 REP: Arup
Bio:
Dennis is an architect, urbanist and design collaborator. He is the Regional Design Leader for Architecture, Landscape and Urban Design at ARUP East Asia. He is passionate about Place Making and the Public Realm, especially in high density cities. He has led many global city-shaping projects, working across different disciplines and sectors, focusing on sustainable and regenerative design. He is actively involved in the teaching of urban habitats at a number of universities in South East Asia.
Topic:
Hong Kong is a compact and high-density city with an abundance of nature. The harbour front is one of its most dominant, generous and prime public realm assets. However, it can act as a barrier rather than a connector between its people and districts. I will illustrate how open spaces along the waterfront have recently evolved to embrace its world-class Harbour to be more inclusive, diverse and community-focused, and how through digitalisation and automation, we can augment the connections of these spaces in the future.
4. RIBA (Malaysia): Huat Lim - Director, zlgdesign Malaysia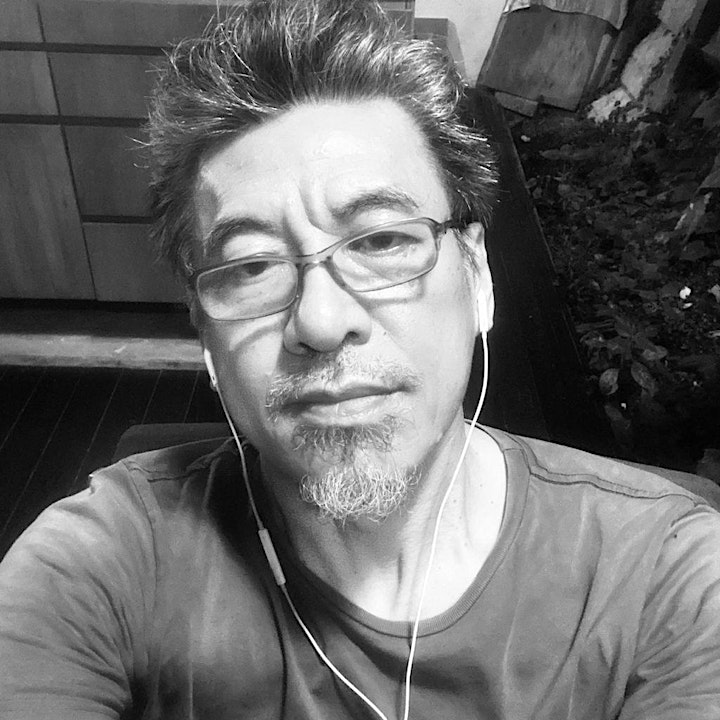 REP: Zlgdesign
Bio :
Huat Lim studied at the Architectural Association in London, and was tutored there by Peter Cook and Ron Herron of Archigram fame, and also by the cybernetics pioneer Gordon Pask. He worked as a senior architect for Foster + Associates, Zaha Hadid and Ron Herron. In 1992 Huat co-founded zlgdesign with his partner Susanne Zeidler. Working from a philosophy that draws on research, examination, critique and exploration of cutting-edge issues. An advocate of holistic education, he teaches at Taylor's University, UCSI University and The One Academy.
Topic: Resilience
We have developed green buildings rating tools that can only help us prepare for the worst. Yet with the way we use technology to detect and mitigate disasters there is not a lot left to do except to delegate mitigative actions to machines. Yet when we look at our evolution as city dwellers, we discover the fact that everything that had to happen was for our own good.
Nature's balancing act forces us to remodel biophilic types to allow for maximum participation and transactions with natural phenomena. In this discourse where we revisit climate change, we see new uncharted territories pertaining to emerging types. What this means is that our buildings are no longer the stiff, rigid and solidified mass that they were not too long ago.
On the contrary, we now see resilience through the way they can be made to come alive through engagement with nature; and even more strangely, we can do this in ways which are both ancient and yet ingeniously new, present and incredibly humble.
5. RIBA SG: Maria Warner Wong – Design Director & Co-Founder, Warner Wong Design and WOW Architects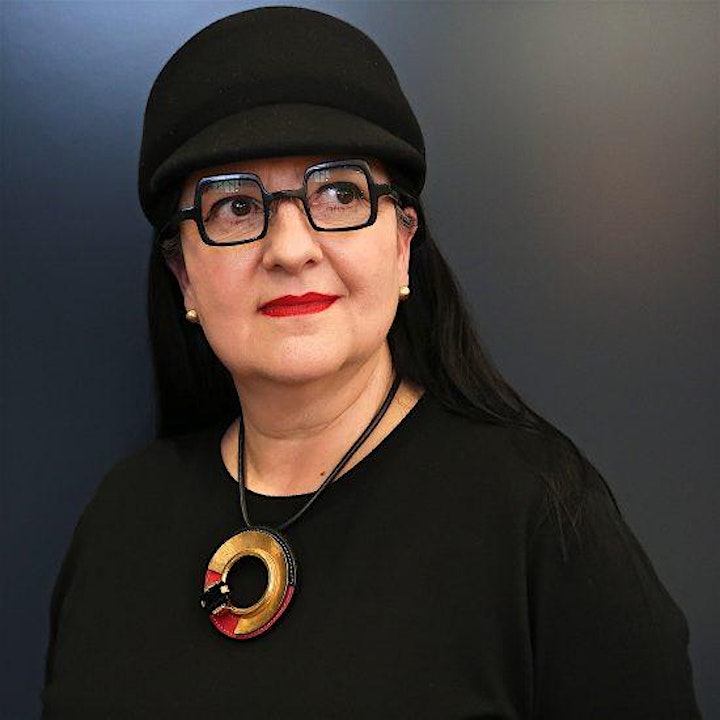 REP: Warner Wong Design & WOW Architects
Bio:
Maria Warner Wong is the design director and co-founder of Warner Wong Design and WOW Architects.
Since founding WOW in Singapore in 2000, Maria Warner Wong has completed a broad range of projects, spanning from bespoke residences, health and wellness facilities to hotel and restaurant interior design.
WOW's portfolio includes Chiltern House and an art and design venue in a converted Singapore shophouse. Other projects include the Singapore High Commissioner's Residence in London and Singapore's Mandai resort.
Committed to promoting sustainable design, Warner Wong has taught sustainable architectural design at the National University of Singapore. She has also served on the RIBA Accreditation Committee.
6. RIBA (S. Africa): Mark Raymond - Director, Graduate School of Architecture, University of Johannesburg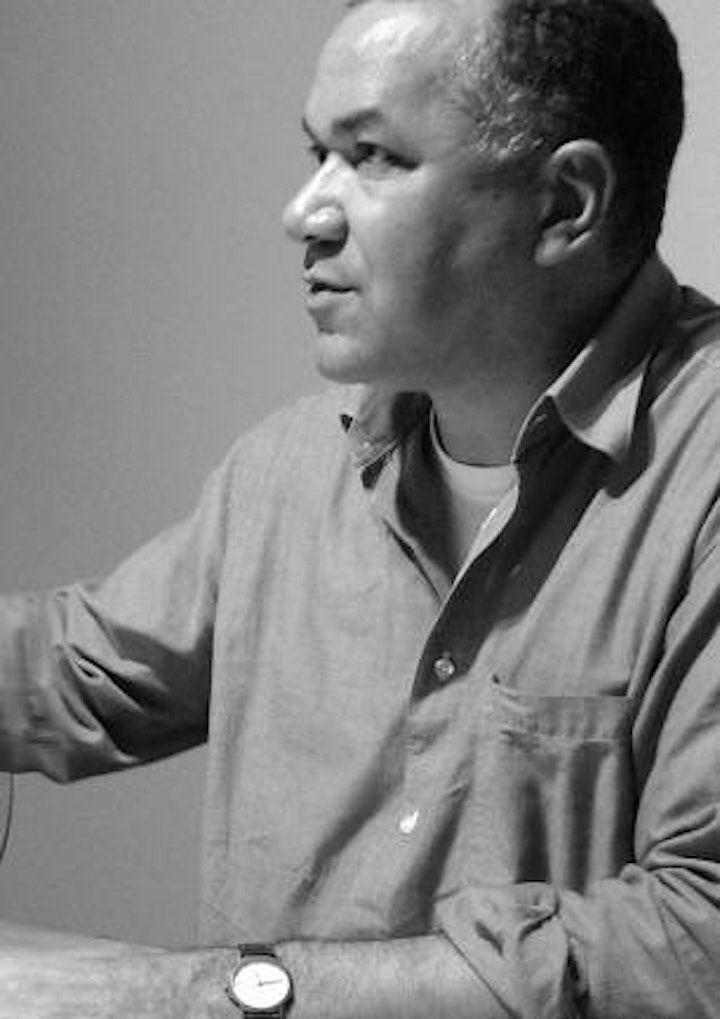 REP: Graduate School of Architecture, University of Johannesburg
Bio :
Professor Mark Raymond (Trinidad and Tobago/UK) is a graduate of London's Architectural Association School of Architecture and RMIT's practice-based PhD programme. He is currently the Director of the Graduate School of Architecture at the University of Johannesburg, Africa's largest dedicated postgraduate architectural school. He served as the Plym Distinguished Visiting Professor at the Illinois School of Architecture at the University of Illinois Urbana-Champaign. Mark has combined his practice with writing, lecturing and design research. He is committed to the effective engagement of design pedagogy, through practice and research, with processes of transformation and social justice.
Topic: Handle with Care
In the deep throes of a cruel and pernicious third wave of the global pandemic and further provoked by political controversy over the detainment of former SA President Jacob Zuma, Johannesburg was plunged into civil unrest in June of this year, laying bare the precarity and fragility of a state with not only a deeply troubled past, but a disturbing present.
The prosperity that characterised the formation of this mining town cum metropolis sits uneasily with a persistent and seemingly intractable social inequality. Confronted with this pressing dilemma, the city finds itself looking to a future that must be tied to the project of social, political and economic transformation.
The role of education at the Graduate School of Architecture finds itself centre-stage in the pursuit of social transformation through transformative practice.
7. RIBA UK: Nana Biamah-Ofosu - Co-founder, Studio NYALI, London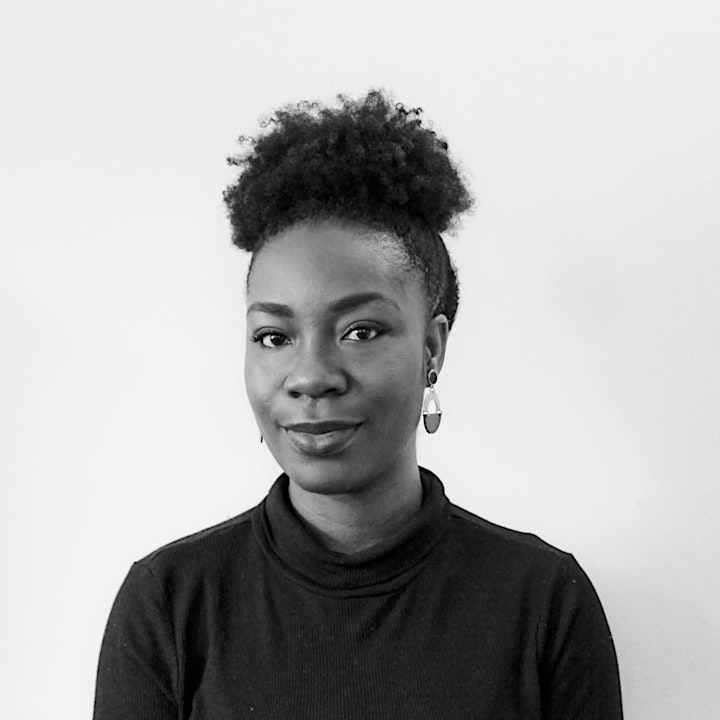 REP: Studio NYALI, Kingston University London, Architectural Association School of Architecture
Bio:
Nana is an architect, researcher, and writer. A co-founder of Studio NYALI in London, Nana combines practice and research with teaching at the Department of Architecture and Landscape at Kingston School of Art, and at the Architectural Association in London, where she is a diploma unit master. She is a regular contributor to the RIAS, Architecture Today, the Architects' Journal, Frame Magazine, ICON and Kinfolk magazine, amongst others. Nana is drawn to the complexities of the modern African city and the relationship between the individual artefact, primarily the house, and its connections to the collective, the fabric and the structure of the city.
Topic: On place, identity, and translation
In the post lockdown summer of 2020, reeling from COVID-19 and the damage to our social norms and customs, I reflected on London's diverse neighbourhoods – their sense of place, identity, and the transformation of the built environment by diaspora communities who call such places home.
This presentation will develop these ideas, reflecting on the African and Caribbean diaspora's contributions to the built environment of diverse London neighbourhoods through the translation and transformation of their culture and modes of dwelling. It will explore how typical architectural forms have been inhabited in different ways and what lessons about adaptation and transformation can be understood from such settings.
Moderator
Rick Maund, AA Dip, RIBA, Architecture Director at Telford Signature Sdn Bhd. (Construction) & Director at QRM Design Pte Ltd. from the Singapore Chapter
Shaumyika Sharma, Principal Studio Shaumyika Sharma
Terms and Conditions
· A photographer will cover this event and the images may be used to publicise future RIBA events.
· By accepting an invitation or purchasing a ticket you consent to being photographed, filmed or recorded as a visitor attending the event.
· Cancellations must be made in writing to ribainternational@riba.org. No refunds can be made for cancellations notified within 30 days of the event. To transfer your ticket/s to another individual/s, please contact ribainternational@riba.org
· By registering for this event you are aware that your personal data will be processed by the RIBA in the UK
· Tickets to be transferred at least 14 days prior to the event. Complimentary tickets are strictly non-transferable.
· If the RIBA has to postpone or cancel the event the booker is entitled to a full refund of the ticket price only.
· On entry to the event you agree to accept and abide by any venue rules.
· The RIBA reserves the right to refuse admission to any ticket holder.
· If you are unable to attend any webinars or substitute a delegate, please inform at ribainternational@riba.org at least 48 hours prior to the event date.
· The details you provide will be used in line with the RIBA's GDPR obligations. For information on how we will handle your personal data please see our Privacy Policy
Organiser of Singapore Archifest 2021: Design Evidence - Citybound