Description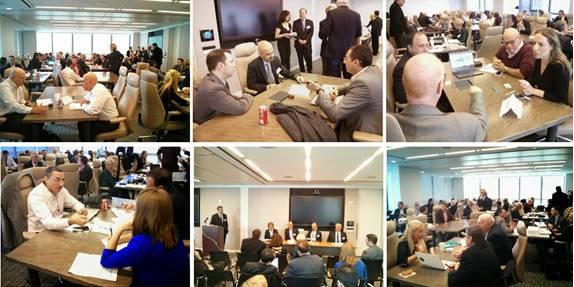 With over 500 Israeli Startups presenting in our global events, our conferences is one of main stage to interact with major decision makers around the world and penetrate those markets.

Join us at the 'SINGAPORE – ISRAEL Technology event' on December 14th 2017, Short pitches, demos and plenty of opportunities, this session should give you an insight into what's hot in Israeli innovation.

Israeli innovation is a role model for the entire world. Delegations from around the globe frequent Israel on a regular basis to learn about the wonderful local innovation eco-system and to understand how a small country of only 8.5 million people has succeeded in becoming a world leader in this field.
Pioneering Israeli technological innovation, the dimensions of which in relation to the total economy are exceptional, has justifiably earned us the name 'Start-up Nation'. Indeed, this is the very nature of Israeli society – innovative, entrepreneurial, and confident in its ability to lead and change the reality in which we live.
In the first half of 2017, Israeli startups raised $2.17B in 168 rounds, a significant growth of 17% in the amount of money that was raised compared to the second half of 2016.
Selected delegates will present the latest in Israeli technology innovation: We expect the upcoming event to provide a great opportunity to identify breakthrough solutions.

Who should attend?
VCs, investment groups, incubators, accelerators and angels looking for opportunities to invest, partner, and help new businesses grow.

Businesses and organizations wanting to reach their target markets on new platforms via new channels and technologies;

Media owners, publishers, and producers looking for new platforms and channels to distribute content and reach audiences;

Advertising, media & creative agencies looking for innovative and creative services to build their client activities.

Distributers and sales channels who are looking for new solutions and attractive companies.
Agenda
1# Session
10:30 – 10:45 Registration & Networking
10:45 – 11:15
Welcome remarks :
Mr. David Hava, CEO of MIW
Introduction and an overview of the industry :
Jayaprakash JAGATEESAN, CEO RHT Holdings
Azman JAAFAR, Deputy Managing Partner RHTLaw Taylor Wessing
11:15 – 11:45 Israeli companies pitch and presentations
11:45 – 13:45 One-to-one meetings
2# Session
13:45 – 14:15 Registration & Networking
14:15 – 14:45
Welcome remarks :
Mr. David Hava, CEO of MIW
Introduction and an overview of the industry :
Jayaprakash JAGATEESAN, CEO RHT Holdings
Azman JAAFAR, Deputy Managing Partner RHTLaw Taylor Wessing
14:45 – 15:15 Israeli companies pitch and presentations
15:15 – 17:30 One-to-one meetings
17:30 End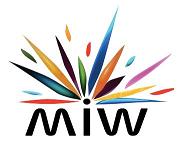 SPONSORED BY :

RHTLaw Taylor Wessing prides itself as a law firm that delivers international capabilities, locally. As a member of the Taylor Wessing group and ASEAN Plus Group, the Firm offers clients access to a network of over 1,300 legal professionals across 33 offices in Asia, the Middle East, Europe and the United States of America, offering an integrated service across the full range of practice areas. In Singapore, our 70-lawyer platform offers the full range of services that our clients can expect from a leading law firm with recognised expertise in key industries. For more information please visit: www.rhtlawtaylorwessing.com
RHT Holdings is a Singapore headquartered integrated leading professional services company that has over the years devised effective multidisciplinary business solutions for clients and helped shape the face of businesses, with a vision to be the leader in the provision of professional services in Asia.
Whatever the challenges are, RHT Holdings are focused on delivering practical results to equip our clients to grow their businesses.
RHT Holdings is designed to operate as one and the services that they offer include:
Regulatory Compliance

Regulatory Advisory

Corporate Advisory

Corporate Secretarial and Share Registrar functions

Data Risk Management

Governance, Advisory and Risk Management

Intellectual Property and Technology Advisory

Continuing Sponsorship

Business Management Services
For more information please visit: www.rhtholdings.com
Organiser of SINGAPORE - ISRAEL Technology event
With our global affiliates network spanning two dozen countries, and our sustained track record of generating dazzling business opportunities for our clients, MIW stands proud as the leading pathfinder for Israel's thriving technology industry.
 We're passionately pursuing every lead both at home and overseas with a dynamic, goal-oriented approach. Our strength lies in bringing together the world's most groundbreaking technologies - and those who will benefit from them the most.