Sales Have Ended
Ticket sales have ended
See you at the TAM! If you have not gotten your tickets yet, DM us on our Instagram @TempleArtMusic to check with us or simply come to TAM@MM E&C and buy your tickets at the door! P.S. Tickets are available at the Door from 6pm daily! x Follow and tag us in videos and photos taken during the event so we can help to promote and support the artists further! Our Facebook and Instagram: @TempleArtMusic Check our calendar of events here: https://www.eventbrite.co.uk/o/temple-of-art-and-music-33409225909 Cheers TAM team
Sales Have Ended
Ticket sales have ended
See you at the TAM! If you have not gotten your tickets yet, DM us on our Instagram @TempleArtMusic to check with us or simply come to TAM@MM E&C and buy your tickets at the door! P.S. Tickets are available at the Door from 6pm daily! x Follow and tag us in videos and photos taken during the event so we can help to promote and support the artists further! Our Facebook and Instagram: @TempleArtMusic Check our calendar of events here: https://www.eventbrite.co.uk/o/temple-of-art-and-music-33409225909 Cheers TAM team
Join us for a night of fun, charm and laughter this Sunday with all your favourite party, pop, smash hits, hip hop and dance anthems!!
About this event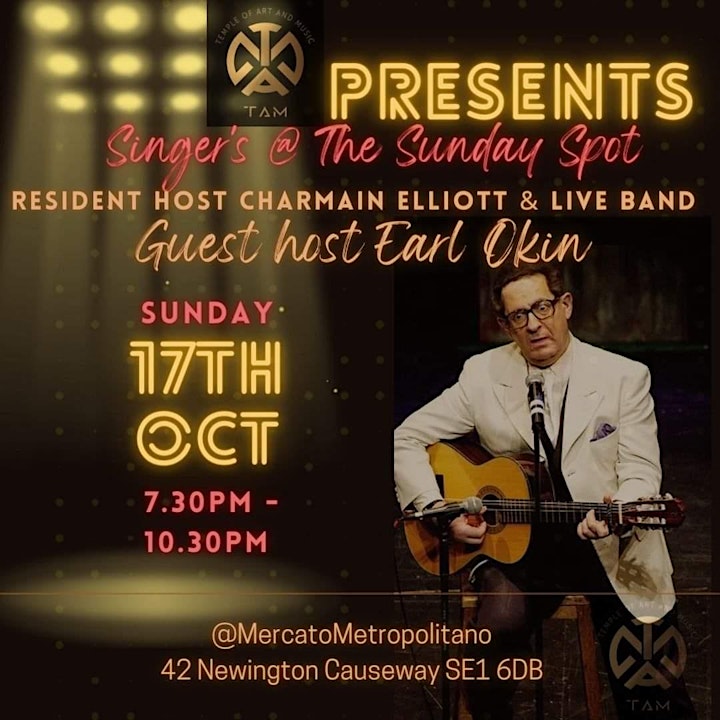 This Sunday, we will be hosted by the legendary Earl Okin - jazz singer, comedian and entertainer. He was also known endearingly as "musical genius and sex symbol".
Come and be charmed with smooth jazz singing, a mix of comedy topped with a surprise of element on a cosy Sunday night.
Join us for dinner (menu on IG @ TempleArtMusic) and enjoy the Love Hour (between 6:30 and 7:30) when you buy one and give you to anyone you like. If there is no one around, you can always leave it for the next NHS key workers who come by. We will keep a record of it xx
~~~~~
Your ticket allows you to skip the queue into the Mercato Metropolitano so you can be comfortably seated in the Theatre (TAM) and order any food & drinks from our Bar.
Only food & drinks from the TAM Bar is allowed.
Your support at the TAM Bar is greatly appreciated - proceeds go into supporting TAM operations, our musicians and artists, and keeping the arts and music alive at our venue.
Time: 7:30pm - 11:00pm
Venue: TAM (Theatrery)@ Mercato Metropolitano
42 Newington Causeway, London SE1 6DR, United Kingdom
Tickets: FREE (reserved until 8pm)
Nearest Tube: Elephant & Castle
Parking: Available
Doors open at 6pm.
Follow and tag us in videos and photos taken during the event so we can help to promote and support the artists further!
Our Facebook and Instagram: @TempleArtMusic
DM us if you have any questions. See you at the TAM x
Disclaimer: Theatrery (TAM) is entitled to make any changes to an event as it deems reasonable and necessary, including changes to speakers, performers, location, and other such matters.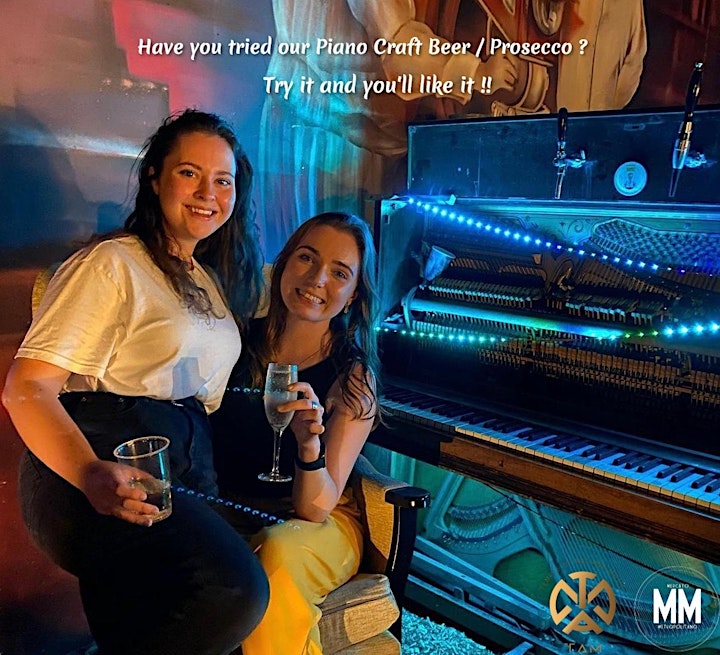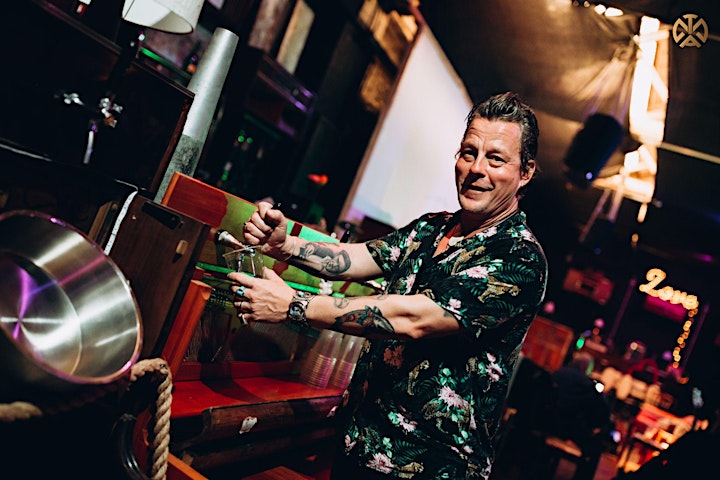 Organizer of Singers@Sunday Spot ft. Charmain Elliott & Friends hosted by Earl Okin