We know how parenting can be challenging sometimes and especially when you are single.
About this Event
In order to support single parents, we have a dedicating space where single parents can meet with other parents who face similar concerns. You will be able to share your feelings, experiences and gain support from our professional network. Here, you have the opportunity to speak with experts and specialists from relevant fields of your choice from among the several guest speakers that will be available to you. You will also have the opportunity to access therapeutic and mindfulness sessions, arrange 1:2:1 health and wellbeing consultations if required. Each time you will have the opportunity to determine the topic structure of YOUR SPACE.
Join our FREE forum discussion Tuesday from 8 pm to 9:30 pm!
You will receive a reminder with the meeting details, any questions email: holisticplans@naturespure-love.co.uk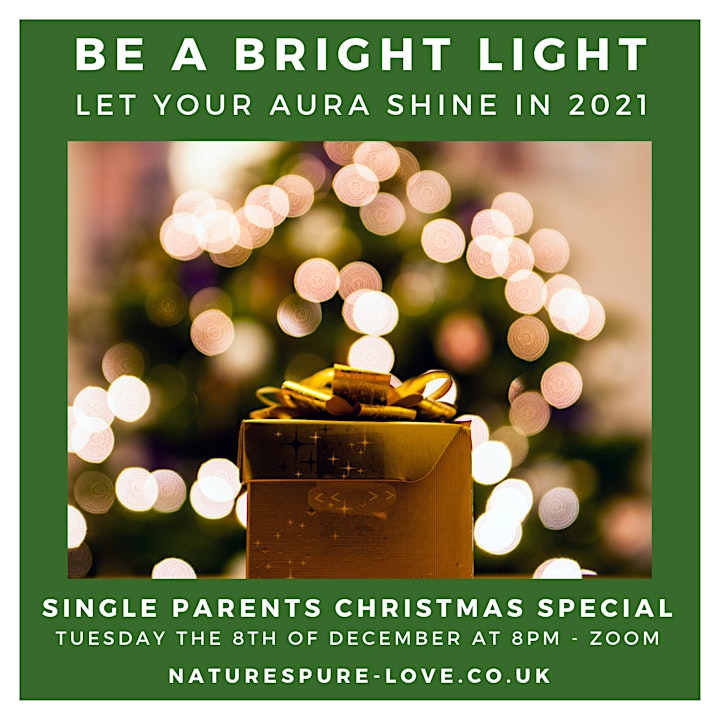 Tuesday the 8th of December will be a CHRISTMAS SPECIAL.
Topic: LET YOUR AURA SHINE IN 2021
Our guest speaker will be presenting strategies to manage being overwhelmed and how to be empowered. Don't miss the opportunity to share your thoughts and concerns with our experts' team.
Content Value:
Learn How to Shed the Pain of 2020
Ensure Your Transformation to a different you in 2021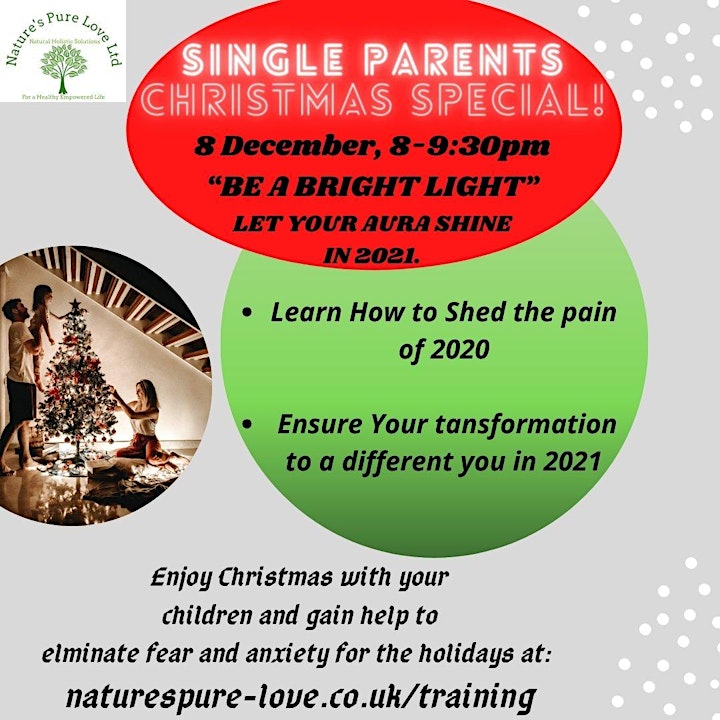 Meet with Oliver Dolby, Soul Doctor
Oliver has been on a spiritual path for over 25 years searching for truth and the "light bulb" moments that happen when we internally realise that what we are reading, hearing, or seeing is true. Oliver has developed techniques for healing the heart and soul and combines this with removing negative energy patterns and negative thought-forms. The journey of discovery has taken him around the world seeking knowledge and wisdom.
This session is not to be missed. Feel empowered before Christmas break.