Description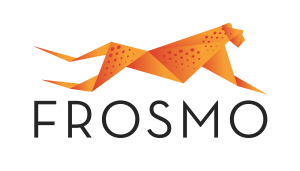 Are you a marketer or an eCommerce Specialist working for an online business? If you like to stay on top of the latest technology developments that can further advance your success - you should absolutely attend this Breakfast & Learn event. Here's why.
At the event leading UK ticket provider Eventim will present the Single Tag UI Improvement methodology and its immense business benefits. What's this Single Tag UI Improvement methodology, you ask? It's an approach developed by Frosmo. It allows companies to continuously improve online experiences in the fastest way possible and without vendor lock. This new methodology is much more cost-effective compared to the traditional, complex UI development. It means that you will no longer be limited by the platform or your IT resources.
Register now to book your place and join companies such as Tesco and Aquascutum. This session will help you understand how to utilise the Single Tag UI Improvement method and the immense capabilities of modern browsers. It is intended for retailers, travel, banking, leisure, gambling and other industries who will find it of relevance.
Agenda
9.00am - 9.30am
Registration & Networking
9.30am - 10.45am
Speakers, Demo, Client Case Studies & Breakfast
10.45am - 11.00am
Networking & Close
A la carte breakfast orders will be taken nearer the time. Contact us if you have any questions about this event on charlie@mixingdigital.com and you may wish to take a look at some case studies on this subject here

For more information and the latest blog bost from Mixing Digital on Single Tag Development, please click here