Description
Solving humanity's biggest challenges for millions
Portugal is a country of dreamers and conquerors, proud of being the birthplace of the first world explorers. This spirit of unsettling desire for growth and development lives until today through the search for innovation and it has led Portugal to be recognized as a major entrepreneurial ecosystem.
Be the first to meet the SingularityU Portugal's Global Impact Challenge Finalists as they showcase their moonshot ideas and startups that will positively impact the lives of the people living in Portugal, with an ability to scale and impact a billion people worldwide.
Special Guest Speakers
Thomas Kriese - VP of Community Development & Engagement
Singularity University (SU)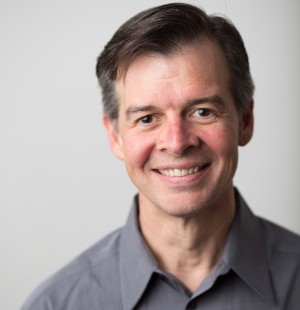 Thomas Kriese has been designing and managing the way people interact online for close to 20 years, from the early years of modem-accessed bulletin board systems to today's platforms that link, tweet, pin and like. After cutting his online teeth in early-90s San Francisco, he went to work for America Online in 1996 designing content programming models before launching AOL Hometown, the member-created homepages community. Thomas joined the AOL Time Warner Foundation in 2000 to help grantees incorporate technology and online communities into their work, and then came back west to the Bay Area to work as executive producer for Omidyar Network running its experimental online community. Since 2009, he has been helping his consulting clients harness the problem-solving power within their online communities and networks.
The SingularityU Portugal Global Impact Challenge Pitch Event is open for all entrepreneurs, educators and those involved and interested in the startup community.
Space is limited so make sure to claim your spot!
Organiser of SingularityU Portugal Global Impact Challenge, Pitch Event
Cascais Municipality, Nova SBE and Beta-i in partnership with Singularity University (SU) and formed a new partnership to launch two initiatives in Portugal to SingularityU Portugal Global Impact Challenge and SingularityU Portugal Summit Cascais. The SU is a global community that uses exponential technologies to respond to the biggest global challenges, betting on building a better future for all.
SingularityU Portugal Global Impact Challenge
The aim of the first program is to promote disruptive innovations to tackle and solve the world's biggest problems in the fields of energy, environment, food, shelter, space, water, natural disasters, organization, health, education, prosperity and security. These 'disruptive innovations' are, in the US definition, all those that impact one billion people within 10 years.
The SingularityU Portugal Global Impact Challenge has already opened applications, which run until February 6, inviting entrepreneurs and other stakeholders to come up with ideas that can help solve some of today's major global challenges, with priority being given to proposals that focus on 3 topics: Organization, Education and Environment.