Sinophone creative responses to Covid-19, racism, and xenophobia
Online roundtable and workshop: Sinophone creative responses to Covid-19, racism and xenophobia
About this event
For Chinese-speaking communities in the UK and elsewhere, Covid-19 has witnessed a steep rise in racism and xenophobia. Alongside efforts to combat Covid-19 related racism and support those who have experienced discrimination, Chinese-speaking communities have been producing and circulating Chinese-language materials about the virus through various creative means and media, in an attempt to foster new forms of understanding about their respective communities to broader audiences. Building on the overwhelming public response to our previous roundtable on racialised discourses and Covid-19, this workshop is part of a series of events exploring the ways in which different Chinese communities have been responding to Covid-19 and the ensuing wave of racism and xenophobia. Through collaboration with academics, activists, and local communities, we aim to map out the creative responses emanating from a diverse range of Chinese cultures and build new alliances and networks to fuel resistance, action, and change. What strategies, resources and ideas can be shared for intervening in prevailing Covid-19-fuelled racisms to build towards a more equitable future?
In this event, we have invited Dr Diana Yeh, Flair Donglai Shi, Sam Phan and Dr Shzr Ee Tan back from the March roundtable to share their reflections on how the fear and ignorance around Covid-19 have continued to fan pre-existing racisms and expose social faultlines, and the kinds of responses that have sought to resist and challenge such practices.
This second half is a workshop led by Dr Denise Kwan in which participants move into breakout groups to explore the following thematics:
1. Anger/Joy as Resistance As activists, academics and artists, how can we productively direct energy from anger and joy in the resistance against racism related to Covid-19? Inevitably, the fight against racism is accompanied by an all -encompassing fury that can be overwhelming. How do we deal with anger driven by fear of disease and of the Other? Drawing from Audre Lorde's ideas on anger, how can we harness the power of anger and joy in equal measure to mobilise and empower across multiple contexts?
2. Collective Care Racism is a structure of inequalities so pervasive in multiple institutional and everyday context. Covid-19 has exposed and challenged the ideals of cultural diversity and tolerance in multicultural societies, contributing to hurt and trauma. This workshop will consider the role of collective care in organising and mobilising feminist implications of the radical notion of care as political action. How might activism be a form of radical self-care, and vice-versa?
3. Political-Hearts Solidarity across ethnic and linguistic lines can be formed through embodied actions in our everyday and intergenerational connections. By engaging critically with xenophobia and racism relating to Covid-19, we explore the question: how can individuals and communities across demographics and geographies intervene and challenge unequal structures?
Note: You will be sent a link to Zoom before the event starts.
SCHEDULE
14:00 - 14:15 Welcome and Introduction by Prof Gerda Wielander
14:15 - 15:00 Roundtable: Six months on: Reflections, Responses and Interventions in Covid-19-related Racism and Xenophobia by Dr Diana Yeh, Flair Donglai Shi, Sam Phan, Dr Shzr Ee Tan, chaired by Dr How Wee Ng
15:00 - 15:30 Discussion and Q&A chaired by Dr Seagh Kehoe
15:30 - 15:45 Break
15:45 - 16:00 Introduction to workshop chaired by Dr Denise Kwan
16:00 –17:00 Groups breakout
17:00 - 17:30 Reporting back
17:30 – 18:00 Moving forward
The event is intended as a safe space for challenging conversations. Organisers will automatically remove the participation of individuals or groups who partake in abusive or hate speech/ gestures. In line with data protection guidelines, we also ask that participants DO NOT record the event.
PANELLISTS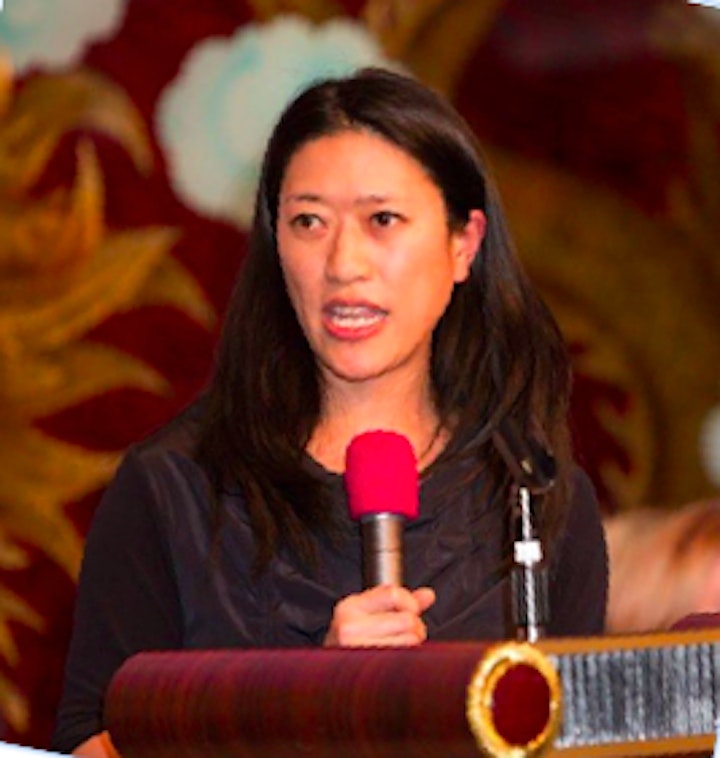 Dr Diana Yeh is Senior Lecturer in Sociology, Culture and the Creative Industries, City, University of London. She works on race and racisms, migration, cultural politics and activism. She is author of The Happy Hsiungs: Performing China and the Struggle for Modernity (2014) and co-editor of Contesting British Chinese Culture (2018). She is currently Principal Investigator of the British Academy/Leverhulme funded project 'Becoming East and Southeast Asian: Race, Ethnicity and Youth Politics of Belonging'. She is also researching racial inequalities in the creative and cultural industries, via the project BEAST: British East Asians on Screen and in Television, which has led to a series of collaborative short films by Rosa Fong.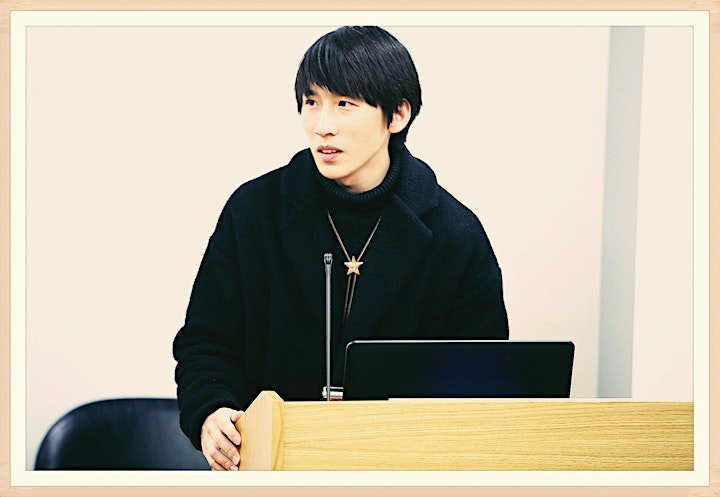 Flair Donglai Shi
Flair Donglai Shi (施東來) is a final year Ph.D. student at the University of Oxford and works at Warwick University as Associate Tutor in Translation and Cultures (2018-2020).His doctoral project investigates the racist concept of "the Yellow Peril" as a traveling discourse in contexts as diverse as early 20th century England, Apartheid South Africa, post-Mao China and post-handover Hong Kong. His articles on postcolonial feminism, Chinese literature, and world literature have been published in Comparative Critical Studies, Women: A Cultural Review, Chinese Literature: Essays, Articles, Reviews, and Comparative Literature & World Literature, etc. His other research interests include Alice in Wonderland and China, Chinese British cultural history, and China-Africa relations in the cultural domain.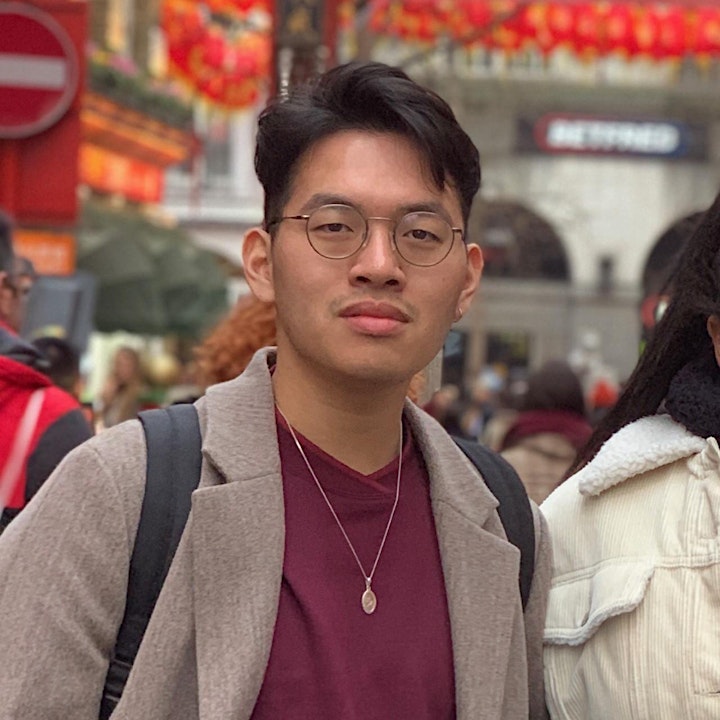 Sam Phan
Sam Phan (潘家森) is a British-Asian freelance journalist and MA Translation and Interpreting Studies student currently studying at the University of Manchester. Born in Vietnam with both Chinese and Vietnamese heritage, Phan is interested in the themes of belonging, race and identity and is also a strong advocate for social justice and equality. These themes run throughout his work where he aims to amplify Asian voices as well as to challenge injustice against all marginalized people. He has most notably written and produced media content for The Guardian, and has also appeared on the BBC, LBC, and Sky News.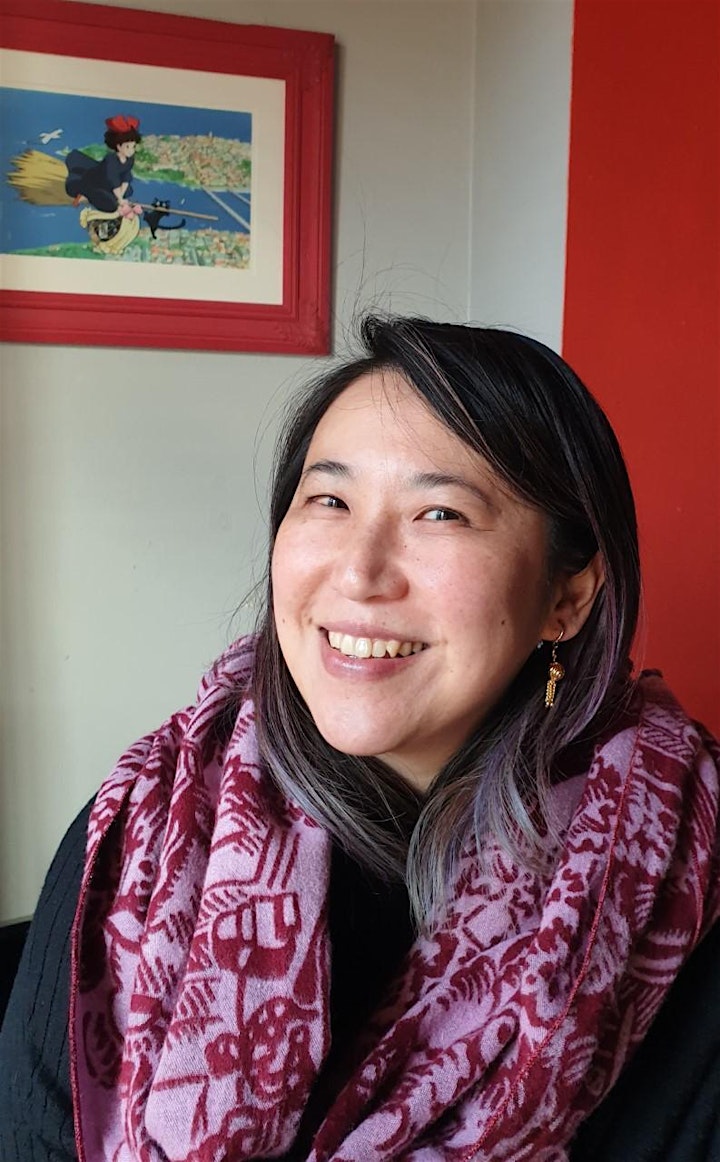 Dr Shzr Ee Tan
Dr Shzr Ee Tan is a Senior Lecturer and ethnomusicologist (with a specialism in Sinophone and Southeast Asian worlds) at Royal Holloway, University of London. She is interested in impact-based issues of music and decolonisation, aspirational cosmopolitanism, and anti-racist activism in music scenes around the world (including HE), with a view towards understanding marginality through the lenses of intersectionality. Her recent research project initiated with Mai Kawabata, 'Cultural Imperialism and the 'New Yellow Peril' in Western Art Music, has gained considerable traction among East Asian music communities around the world and turned her towards more activist-informed scholarship and teaching.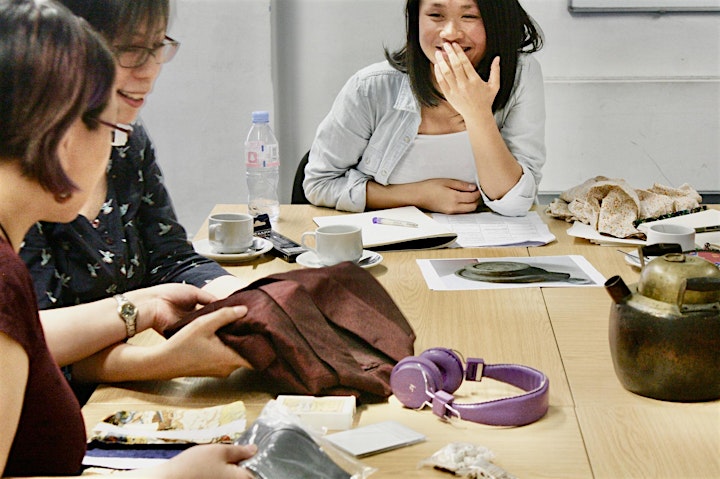 WORKSHOP LEADER
Dr Denise Kwan
Denise Kwan is a socially engaged artist, poetry maker and art lecturer. Her PhD research from the University of Westminster explored the use of socially engaged art and material culture with two generations of British Chinese women. In the project, she collaborated with two generations and created an 'art school' at Haringey Chinese Community Centre. The objects and artworks were curated into a digital platform on www.objectstories.co.uk. In 2018, she co-organised the first academic workshop exploring the experiences of British Chinese women at Kings College. She has presented her research at Wuyi University and at the Association of Critical Heritage Studies Conference. Her writing has been featured on arts platform including ArtReview, this is tomorrow and British Journal of Chinese Studies.
CHAIRS
Prof Gerda Wielander (https://www.westminster.ac.uk/about-us/our-people/directory/wielander-gerda)
Dr How Wee Ng (https://www.westminster.ac.uk/about-us/our-people/directory/ng-how-wee)
Dr Seagh Kehoe (https://www.westminster.ac.uk/about-us/our-people/directory/kehoe-seagh)
Organiser of Sinophone creative responses to Covid-19, racism, and xenophobia