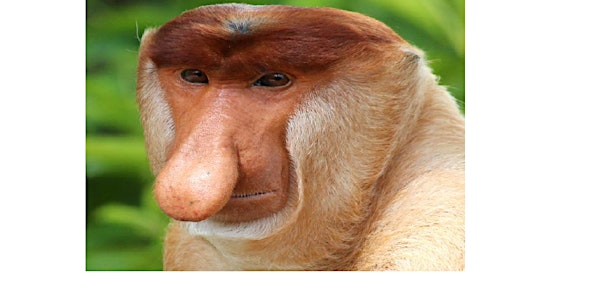 Sioe Deithiol yr Anifeiliaid Hyll | The Ugly Animal Roadshow
Location
National Waterfront Museum
Oystermouth Road
Swansea
SA1 3RD
United Kingdom
Gŵyl Wyddoniaeth Abertawe | Swansea Science Festival
About this event
Ymuna â ni wrth inni ddathlu ac archwilio bioleg ryfeddol anifeiliaid mwyaf angenfilaidd y byd - wyddet ti fod madfall fawr â chyrn byr yn saethu gwaed o'i llygaid?!
Dysga am yr addasiadau sy'n gwneud yr anifeiliaid hyn yn anhygoel a sut gwnaeth creaduriaid mor erchyll esblygu yn y lle cyntaf!
Gwybodaeth Bwysig:
• Addas i: 6+
• Iaith: Saesneg
• Lleoliad: Oriel y Warws
• Sylwch y bydd angen i chi archebu tocyn ar gyfer plant ac oedolion ar gyfer y digwyddiad hwn
• Mae'r tocyn digwyddiad hwn yn rhoi mynediad i'r Amgueddfa i chi yn awtomatig, heb yr angen i orfod archebu tocyn mynediad safle ychwanegol
Sylwch, mae'r tâl ar gyfer y tocyn hwn yn ddielw, ac fe'i ychwanegwyd i sicrhau eich lle ar gyfer y digwyddiadau capasiti cyfyngedig hyn. Mae Gŵyl Wyddoniaeth Abertawe yn ddigwyddiad dielw, a bydd unrhyw incwm yn cael ei rannu rhwng Prifysgol Abertawe ac Amgueddfa Genedlaethol Cymru i ariannu ei ymchwil a'i raglenni cyhoeddus yn y dyfodol.
____________________________________________________
Join us as we celebrate and explore the incredible biology of the animal kingdom's most monstrous - did you know that a greater short-horned lizard shoots blood out of its eyes?!
Learn what adaptations make these animals amazing and how did such hideous creatures evolve in the first place?! 
Important Information:
• Suitable for: 6+
• Language: English
• Location: Warehouse Gallery
• Please note you will need to book a ticket for both children and adults for this event
• This event ticket automatically gives you entry to the Museum, with no need to book an additional site entry ticket
Please note, this ticket charge is non-profit making, and has been added to secure your place for these limited capacity events. Swansea Science Festival is a non-profit making event, and any income will be split between Swansea University and National Museum Wales to fund its research and future public programmes.