Sir John Lawes School celebrates their 80th Anniversary
About this event
Join us as we mark SJL's 80th year.
An afternoon of fun and celebrations as we take a look back at the school history with guided tours of the school, music, games and activities, cream teas and much, much more.
Please register for a free ticket. You will receive further details of the timing of the events when they are released.
Do you have memories, a short story or photos to share? Please email 80thCelebrations@sjl.herts.sch.uk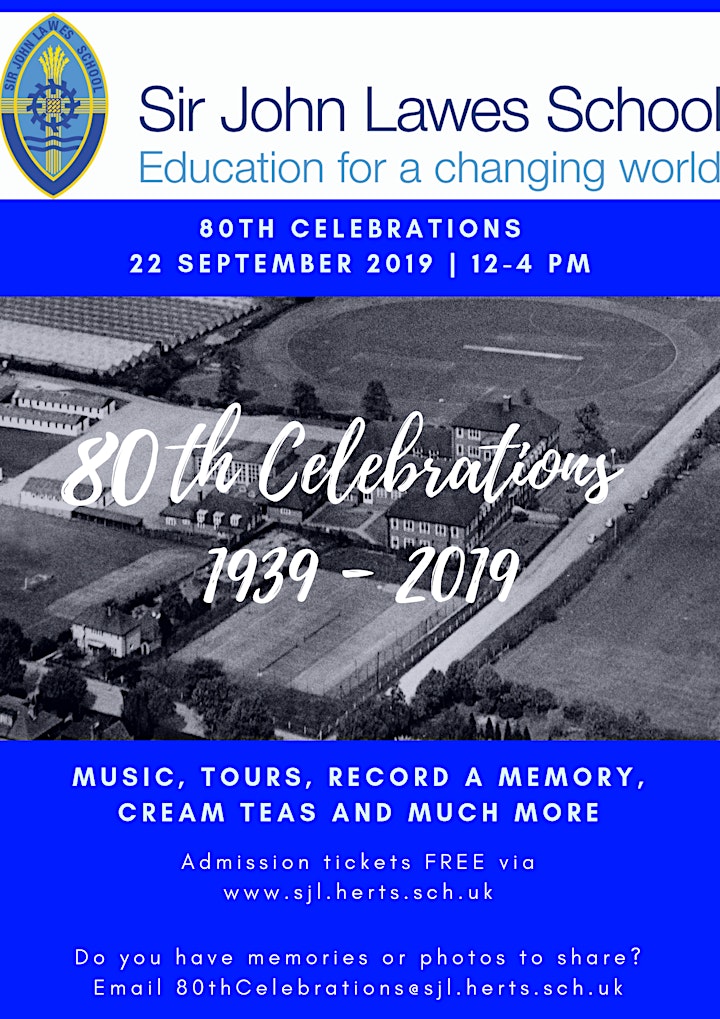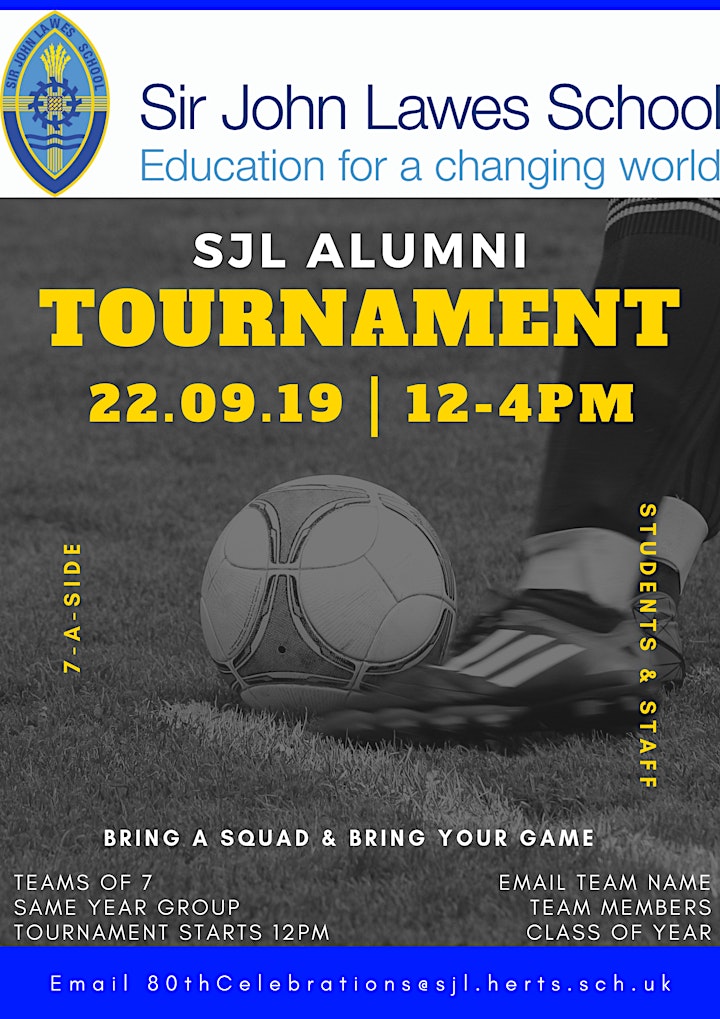 SJL Alumni Football Tournament
Bring a squad and bring your game!
Calling student almuni, get a team of 7 and take on the staff in this special tournament. All team members must have been SJL students and be from same year group.
Email through to 80thCelebrations@sjl.herts.sch.uk
* Team name
* Team member names
* Class of yyyy (year when you all left in Year 11)
Staff are already in training, so don't hesitate to get your teams sorted.
Don't forget to register for tickets to confirm attendance.
With the Premier Season 2019/2020 underway, the staff are busy with their training for the most talked about tournament of the season... The SJL Alumni Football Tournament.
Have you got your teams in? Don't forget to email details so that they can be added 80thCelebrations@sjl.herts.sch.uk