Description
** EVENT NOW FULLY BOOKED, SORRY **
Led by London Historians member Laurence Scales.
It's not Dickens, or Mayhew or even Bill Bryson, but A Morning's Walk from London to Kew by Sir Richard Phillips is a fascinating account of a walk out of London in 1817 through the scattered but coalescing communities on its outskirts, places such as Chelsea, Battersea and Wandsworth. Phillips describes in his surprisingly unregarded but very Londony book an impossibly crammed morning of beggar dodging, Chelsea bun eating, factory inspecting, workhouse visiting, and self-important fulminating.
This is a LH members' get-together to repeat part of his walk around its 200th anniversary, seeing some of what Phillips saw (where it still exists), hearing his account of it (if it doesn't) courtesy of Laurence, and hopefully chomping on a Chelsea Bun on the way.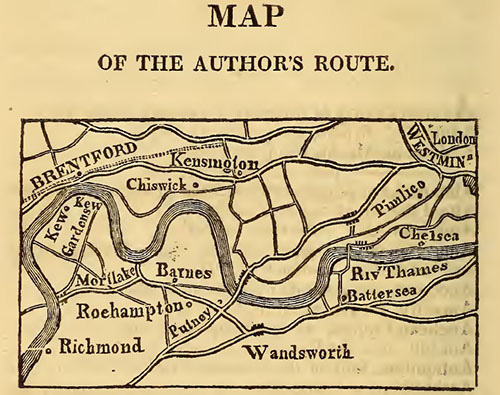 We'll have a pub break for lunch at around 13:00h in Wandsworth

Ticket price is to cover inclusions and no more.