Event Information
Refund Policy
Contact the organiser to request a refund.
Eventbrite's fee is nonrefundable.
About this Event
BEE You! Sistas is a safe space for black women of the African Diaspora. Coaching, edupowerment (workshops & seminars) and retreats are delivered. This is the 4th BEE You! Sistas retreat. The first 2 were in Lincolnshire and the 2019 retreat took place in Gambia.
This Summer 2020 retreat is all about creating a space for radical self-care; demonstrating, delivering and sharing activities and strategies for wellness, healing, self-love and self-compassion as we experience our daily lives. This includes mindset as we engage in activities to appreciate and acknowledge that self-care is not selfish, self care is vital.
"Caring for myself is not self-indulgence. It is self preservation" - Audre Lourde
The retreat will take place 3 hours per day as follows:
Friday, 31.07.20: 6 - 9pm
Saturday, 01.08.20: 2- 5pm
Sunday, 02.08.20 2 -5pm
Each day there will be recommended self-care activities for the rest of your evening.
Sista Sanctuary Sista Soul Pack
When you register you will recieve an online retreat Sista Soul Pack. This will contain information and guidance from each of our specialist Sistar Contributors so you can create and enjoy a relaxing retreat space in your home. This will include nourishing self-care guidance.
Sista Sanctuary Pamper Pack
Sistas will receive a pamper pack with natural products (Renasefe Naturals) and other goodies. The pamper pack items are useful for the retreat so please secure your retreat place as soon as possible as we cannot guarantee that the pack will arrive in time for bookings made after 24th July 2020.
Details of SiStar contributors and content follows:
Jackie Bailey, Transformation & Empowerment Coach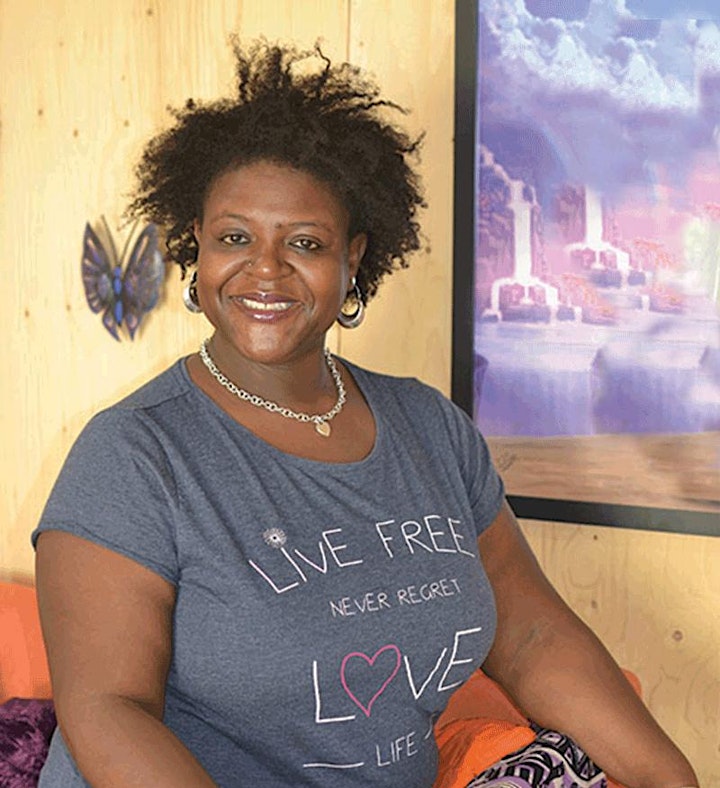 Jackie founded BEE You! Sistas in 2016. She has hosted BEE You! Sistas workshops and retreats across the UK, in Gambia and is planning a retreat in Jamaica.
BEE You! supports women owning & taking action to live with passion & heartfelt commitment to be who they were born to BEE! (Brilliant, Excellent, Exceptional You!). Jackie is a member of the International Association of Coaches. She creates and holds space for women ready to live life aligned to their soul purpose, on and with purpose. Taking time to BEE and practicing self care is part of this. BEE You! experiences hold a safe space for women to transition and transform, supporting women to develop and progress with confidence and joy.
Jackie creates and facilitates a range of workshops including Take Action to Manifest Your Vision, BEE You! & Transform & Journaling to Your Best Self. She is delivering a 30 day journaling course over the Summer and her BEE You! MAGICK guided journal will be available soon.
BEE You! Sistas is an important part of Jackie's heart-centered work with women, thus her ongoing passion for and unwavering commitment to organising and hosting retreats. In addition to hosting this retreat, she will be facilitating daily sessions that include Sista circles, visualisation, affirmation, manifestation, journaling and intention setting. Jackie is delighted to deliver the 'Self-love Lounge' on the closing day of the retreat, there are so many gems for beautiful, nurturing self love in the lounge, including a daily self love ritual.
Alexa Leach , Massage and Holistic Therapist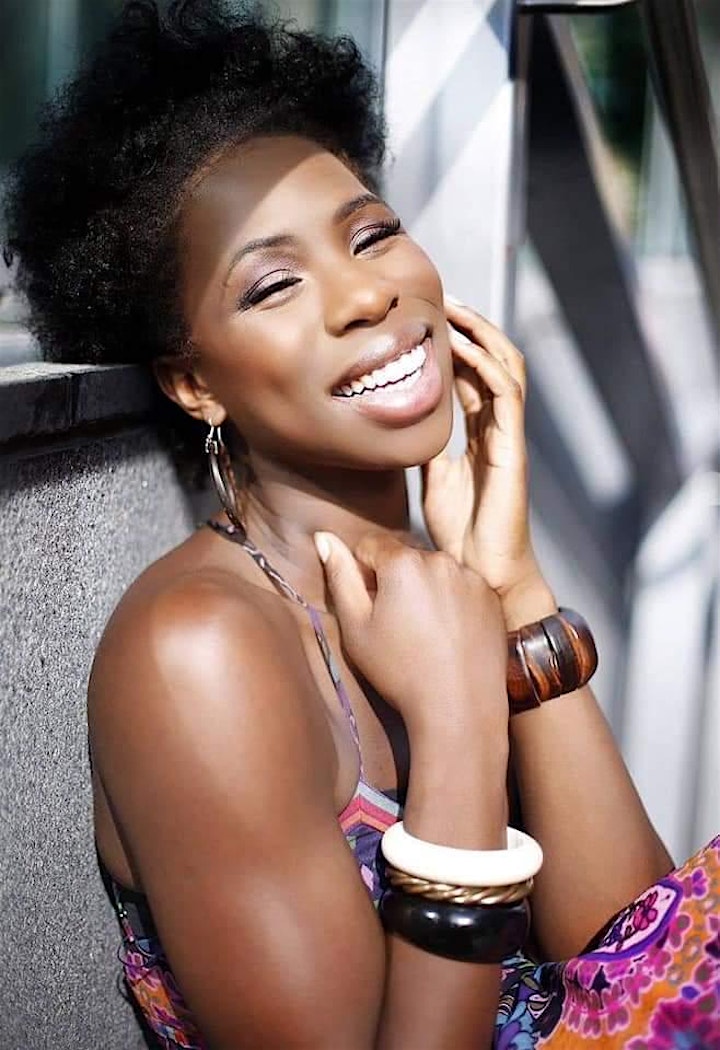 Alexa qualified as a massage and holistic therapist in 2000 and has worked in the industry ever since, adding to her list of treatments and alternative therapies along the way. Alexa opened her first shop in Cheadle Village, Cheshire (UK) in 2000.
After the birth of her twins and getting back into work, Alexa decided to explore energy healing and has since gained qualifications and training in Reiki and Sound Therapy. Both are treatments that happen outside of the body; they have a positive impact on both the body and the body's surrounding auric fields. Both modalities have the ability to rebalance and align the chakra system as well as promote relaxation, physical healing, relieve depression, stimulate a meditative state, plus many more benefits. During this Covid19 situation, not being able to work as normal, Alexa has turned her attention to making healthy juices to encourage and promote health and wellbeing in an easy and convenient way.
Friday 31.07.20 Alexa will be sharing the benefits of Cacao with us. Cacao helps to open up the Heart Chakra and is a powerful tool to go deeper in your inner work; whether journaling, visualization or meditation. It also assists in energetic healing and with receiving clarity. Alexa will play the sound bowls, giving and allowing time to set our intentions of self love, what that looks like for us individually and showing love to ourselves as black sistas.
Nai Davina, Yoga Teacher and Astrology Consultant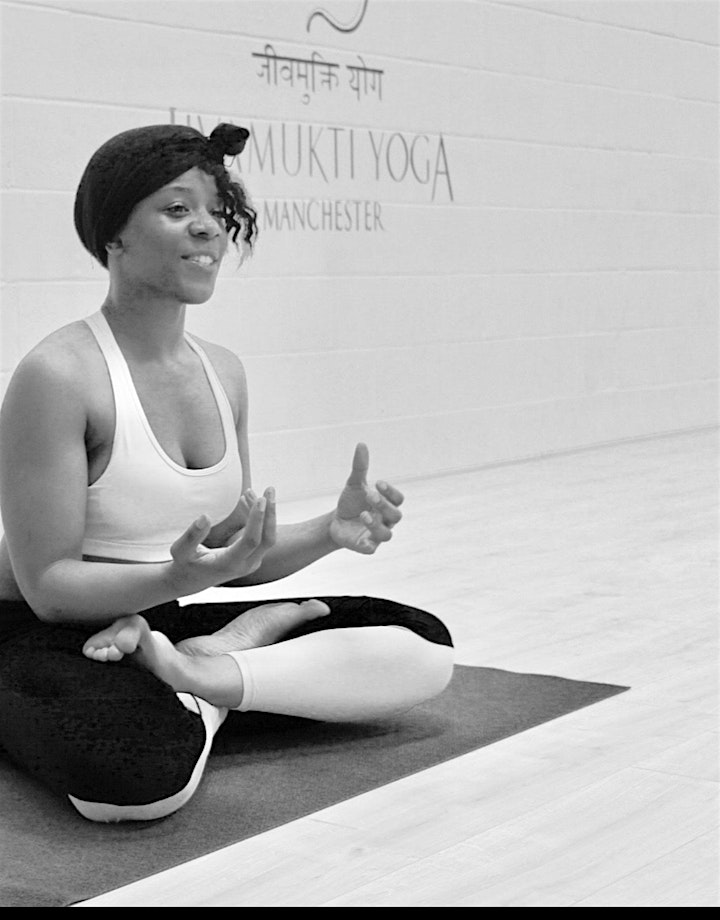 Nai Davina a certified Yoga Teacher and Astrology Consultant for over 10 years and founder of Meta Yoga, introduces a technique which combines three ancient sciences, Yoga, Astrology and African Tai Chi (Hudu, moving with the elements).This finely attuned practice focuses on body, mind and space alignment to achieve optimum health and well being, self elevation and self preservation through rhythmic breathwork, postures, and mindful movements.
Understanding the deep connection with aligning the anatomy of the body, with the anatomy of the universe through yoga and astrology is something which has been practiced by civilizations as far back as Mesopotamia and Ancient Egypt. It involves the observation of celestial movements in space and time, knowing when to plant seeds, and when to reap so we can move through each day with a holistic approach on the journey to self discovery and inner peace.
Saturday 1st August, Nai Davina will deliver a combination of Hudu (African Tai Chi) postures with Pranayama/ Breathwork to help bring the physical body, vibratory body and mind into alignment. This combination is based on the Smai Tawi (African) Yoga system and is specifically designed to reconnect us to our true origins. She will share how we understand focus, clarity and alignment through this practice and how we can incorporate this into our daily lives.
Pamela Windle, Women's Health Coach & Hypnotherapist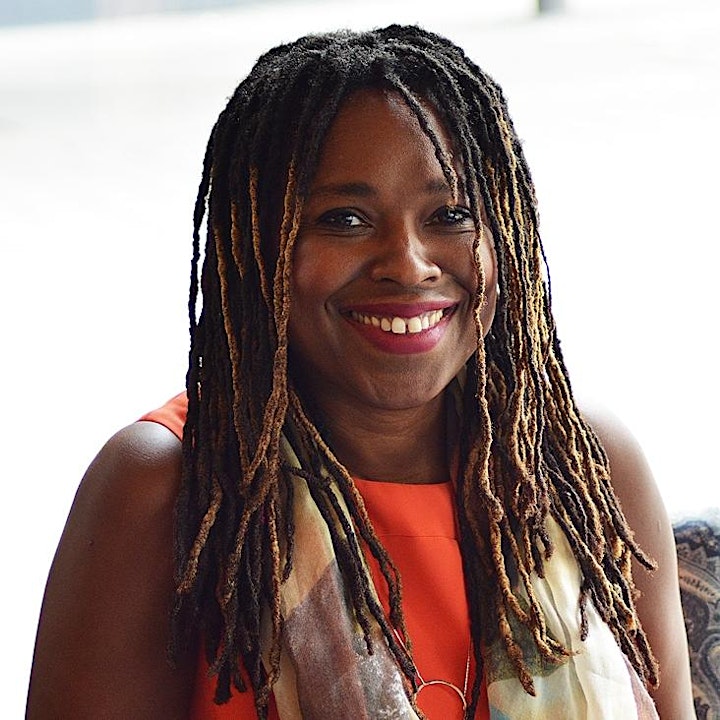 Pamela is passionate about helping women at all stages in their life- from puberty and beyond! She provides support to women, every step of the way, to beat their symptoms of the menopause, heal their menstrual issues or even to enjoy a calmer childbirth experience. She helps women feel better about themselves both inside and out. She guides women through the peri-menopause, the menopause and through the childbirth experience so they feel stronger, calmer and more empowered than ever before.
Pamela says "Together we will help you feel happier, healthier and stronger so you can start living life on YOUR terms".
2nd August Pamela will share 'Why its essential to get at least 6 hours of unbroken sleep', looking at:
-How poor sleep will impact your hormones, immune health and well-being
- What's in your power? How can you improve your sleep, using nutrition and lifestyle It's essential to sleep for a minimum of 6 hours of unbroken sleep, which means without waking up needing to go to the bathroom in the middle of the night. Throughout our lives, there are times when our sleep quality is compromised, for example when we have babies and young children, hormonal shifts at perimenopause and menopause and also life stressors. Lack of good quality sleep is something that women just put up with and see it as 'normal.' It really isn't. Your life depends on it. Pamela will share tips and tools of how you can start to get your sleep back on track, so you thrive!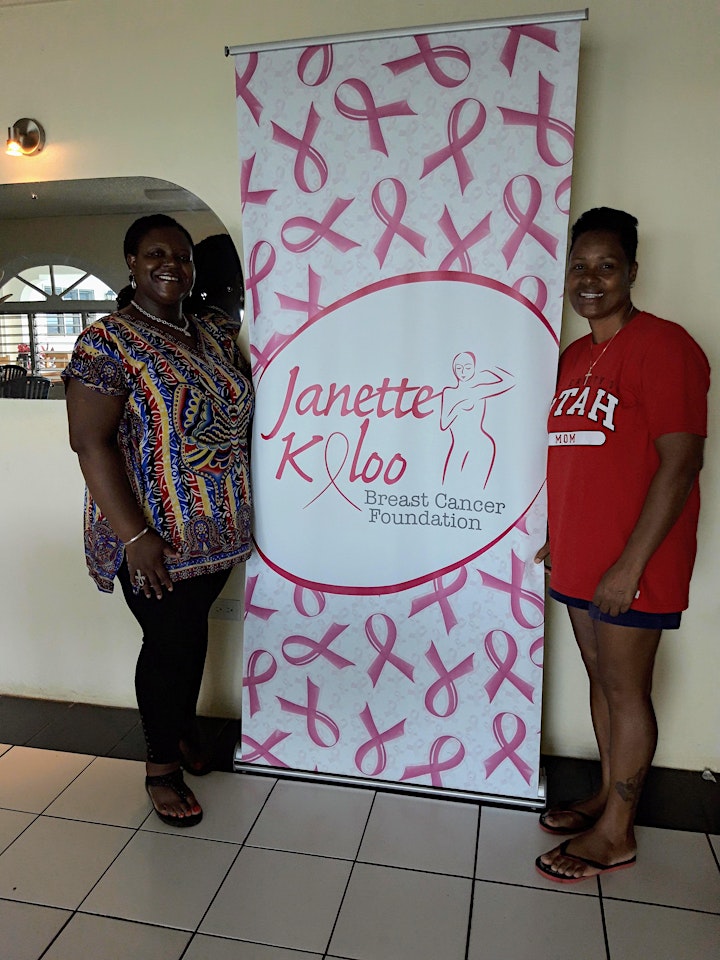 BEE You! Sistas Charity Connections
BEE You! Sistas Diaspora Retreats connect with and support a charity in the country of the retreat. The retreat in Jamaica scheduled for October 2020 is now postponed to 2021 and we would still like to support the charity. The charity linked with in Jamaica is the Janette Kaloo Breast Cancer Foundation. As a result of COVID-19, the Foundation is currently raising money to pay for care packages and tablets for children in Treasure Beach, Jamaica. The Foundation has a target of 100 care packages, of which 35 have been provided. Each care package costs $20 US (Approx. £16). To support this effort, 5% of retreat funds will be donated to the Janette Kaloo Breast Cancer Foundation.
(The photo above is Janette and Jackie in Jamaica in June 2019.)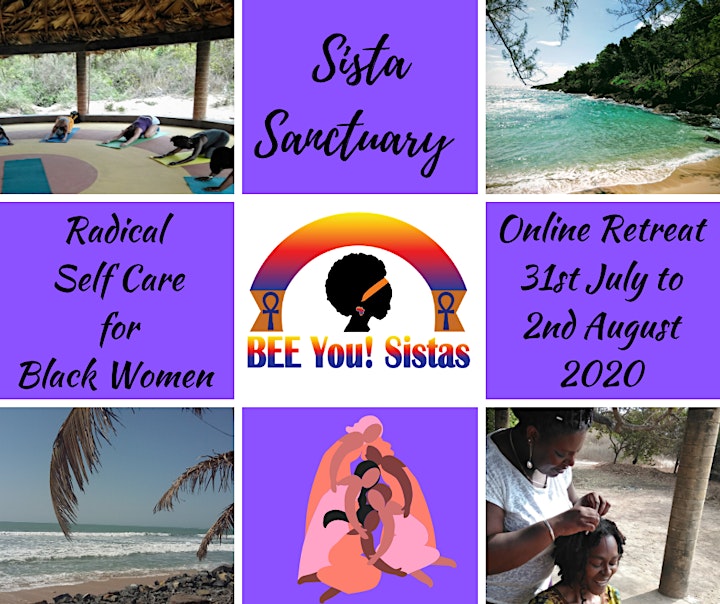 The retreat will take place on zoom. When you register you will receive a confirmation email and the link will be sent out nearer to the retreat. We will communicate with you along the way.
In order to receive the most benefit for wellbeing from the retreat we recommend that you attend all 3 days, however it is possible to book for 1, 2 or 3 days. The best value is 3 days. There are also number of early bird 3 day tickets available with a discount applied.
Remember to register in time to receive your pamper pack. We look forward to you joining us on this BEE You! Sista Experience.
Date and Time
Location
Refund Policy
Contact the organiser to request a refund.
Eventbrite's fee is nonrefundable.