Description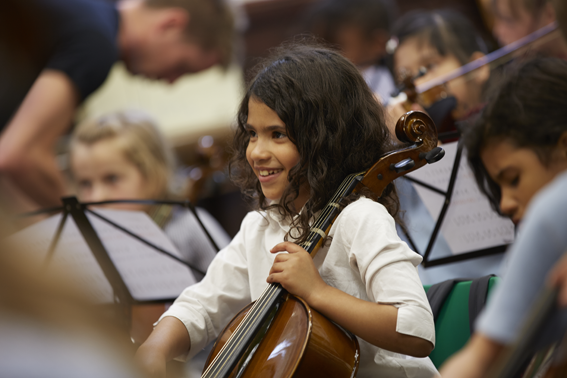 You are invited to an evening concert with children from Norwich playing alongside children from Lambeth and Liverpool as part of the first Young Norfolk Arts Festival 2013
It's a World first - two Sistema orchestras from different cities playing together over a live internet link.
Using the Epic studios' state-of-the-art facilities, the Martineau Children's Orchestra will perform alongside children from Liverpool and Lambeth, with the Liverpool children playing over an internet link. There will also be a few surprise guests.
The programme will include pieces to commemorate Britten's centenary year. The ensembles will play some pieces on their own and some together. Sistema in Norwich is a programme which uses music to transform people's lives, especially young children, and is inspired by the Venezuelan El Sistema.
We are not charging for entry. We would be very appreciative of a donation towards the cost of the concert if you are happy to do so, but it is entirely voluntary (please note that a booking fee will be added to your donation eg 78p on a £5 donation). Just select which ticket type you would like - either donation or free - and bring a print out with you on the day. If you cannot come, please come back here to release the ticket, or let us know. Thank you!
And please tell your friends - this will be a great concert