SIX Summer School 2016, Bogota - Social innovation in divided societies
Description
Across the world, there is growing sense that our societies are becoming more divisive. Whether it's the widening gap between the rich and the poor, or the critical narrative around the most vulnerable in our society, our communities seem less cohesive. At SIX, we don't believe that this widening gulf is inevitable. But arresting it needs innovation in how we work, and live together. It also needs new forms of collaboration across established sectors and cultures. That's why social innovation in polarised societies is the focus of the 2016 SIX Summer School taking place in Colombia.

Colombia is an excellent place to do this. It is known for its biodiversity, creativity and urban innovation. At the same time, it is also overcoming a crippling background of social exclusion, violence, and the corrupting power of big mafias. While great advances have been made in the last 15 years in all these areas, Colombia remains a country full of contrasts, facing a complex, fragile, and exciting moment in history with a very hard-earned peace process underway. The scale and complexity of Colombia's challenges have required new ways of dealing with existing problems, as well as potential new ones.
These are some of the key themes the Summer School will address:
What can we learn from the rich experiences of social innovation in Colombia and across Latin America? How can we find from the flowers between the cracks and what can they teach us? How can we overcome histories of violence and bitterness? How do you encourage people to work together when they have fundamentally different values? What will it take to find new and peaceful ways to thrive in polarized environments?
About SIX Summer Schools
Over the past 8 years, the annual SIX Summer Schools have brought together leading social innovation thinkers and practitioners from across the world to explore some of the key issues facing the field – such as scaling and innovation in a time of crisis.


What makes SIX Summer School different?
The people - we bring together people of all ages, backgrounds and sectors – from innovation agencies, to start up school techies, citizens, policy makers, business people, foundations, philanthropists, academics, designers, civic entrepreneurs and community activists

The style – it's non hierarchical – everyone participates and contributes, not just famous presenters. It's also fun and engaging – if you are looking for an event where you can sit and listen, this is not for you.

It's global – there is an opportunity to learn from people all over the world who come from different cultures and perspectives, and unusual case studies

It's challenging – not just about networking or people who agree. It's challenging and makes you think differently.

It's co-created and collaborative in approach – we will work with several people around the world to co-create this event. In particular, we have a group of global advisors which reflect the diversity of participants.

The legacy – SIX events are designed to have a positive and lasting effect on the organisations, city and wider country on the event.
The SIX Summer School Journey
SIX Summer School is more than a means to an end. The process of building a SIX Summer School itself is how we build and weave the SIX network, which is as important as the outcome of the gathering. We encounter new colleagues, mentors and friends during our journey of co-creating the learning experience. And the trust we build in our relationships and the meaning we find together last longer and than the Summer School.
Organisers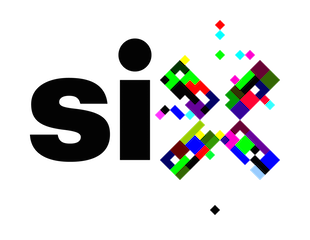 SIX is now the world's primary network focusing on social innovation. Our vision is that people all over the world can become better innovators by more easily connecting to their peers, sharing methods and exchanging solutions globally. We work with governments, businesses, academics, funders, practitioners and leading social innovation intermediaries and practitioners. By linking all these actors across sectors, fields and geographies, we can spread the most effective models more quickly.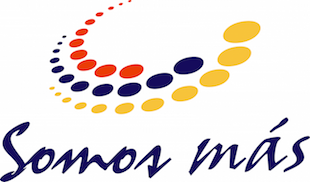 Somos Más is an international organization present in Latin America and Europe that harnesses collective intelligence in social ecosystems. We design and implement methodologies and technologies to facilitate open and participatory processes to solve collective challenges. For 14 years we have been doing this through various projects with civil society organizations, governments, and multi-sector partnerships.