Description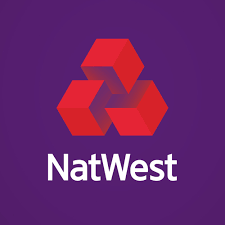 Natwest is Partnering up with Cobalt HR to present -
Six tactics to achieve business success
Kerry Chown
Cobalt HR
Cobalt HR is a new consultancy focused on high performance working practices. Mindful of the fact that businesses will be more successful if they get the people processes right, Cobalt will identify where the opportunities are to make the business more successful, through their people.
Kerry Chown is the Director of Cobalt HR. She has a long career in HR, with considerable experience around employee engagement, recognition, appraisal schemes and other high performance working practices. Kerry will be talking about employee engagement and the role it has to play in supporting a high performance culture.
Russell Davies
Director of Lobster Digital Marketing Limited
Since 2004, Lobster has been one of the leading web design and digital marketing companies in Cardiff and in that time has worked with hundreds of small businesses throughout the world including India, Australia and USA providing website design and marketing support services.
Russell's passion is helping small businesses and startups to understand and navigate the murky waters of digital marketing and now provides a range of coaching and consultancy services designed to improve your knowledge and help you to grow your business.
In his presentation, Russell will help you to uncover the online strategies that your business can exploit and how you begin to work with them to secure long term growth.
Being trained and developed is the number 1 Perk that people want in their job BUT there are 2 main barriers to training and development. No TIME and No BUDGET!
We provide learning where delegates can choose a personal or business development skill to learn - they read it, learn it and finish that topic completely in only 15/20 minutes - TRULY BITE-SIZE. Clever I.T. runs in the background logging a record of the learning
William Ross
Williams Ross is a long established accountancy and business advisory company. It provides a range of support services to its clients covering both accounts, audit and tax compliance together with specific added value advice regarding business and taxation planning. Williams Ross looks to help its clients realise their potential through their wide ranging practical and technical knowledge.
Graham Burton is a senior qualified accountant with Williams Ross. Graham provides advice and support to a wide range of business clients both large and small. He has been with Williams Ross for 10 years.
Graham will be talking about the possible valuable use of 'small' employee benefits which can build into highly appreciated rewards for those employees provided in a tax effective way
Thomas Carroll
With over 40 years' experience in the industry, Thomas Carroll Group plc is one of the UK's leading independent providers of business insurance and personal insurance broking, financial management, health & safety and employment law consultancy.
Greg Edwards is an Account Executive with Thomas Carroll. Greg works with a range of clients in a variety of sectors to understand the risks they face to help them establish a suitable insurance programme to adequately protect them. He graduated in Law from Coventry University in 2011 and has been with Thomas Carroll for 4 years.
Greg will be discussing the insurance market and pertinent areas/risks that businesses should consider when arranging their insurance protection.'
Programme
9.30am Networking
10.00am Welcome Kerry Chown, Cobalt HR
Chair Rhiannon Proctor
10.05am Building the right connections –'it's not what you know, it's who
you know' Asta Bunting, NatWest
10.20am Using digital marketing to secure growth Russ Davies, Lobster Digital Marketing
10.35am Upskilling your team to achieve your goals Clive Sherer, Perk of the Job
10.50am Addressing risk to deliver business success Thomas Carroll
11.05am Employee engagement - the secret to business success Kerry Chown, Cobalt HR
11.20am Motivating your team at low cost Graham Burton, Williams Ross
11.35am Thanks and Close Kerry Chown
11.40am Networking