Description
Can one course really help you:
deal with stress

sleep better

eat better

be healthier

work better

focus better

manage your weight

have better relationships

feel happier

learn how to deal with difficult situations

and have more inner peace?

Honestly, the answer is yes: if you put it to good use.
And that's what this very practical course has been designed to teach you.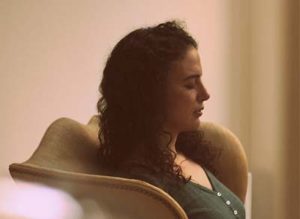 'While it is not a panacea, it [mindfulness] does appear to offer benefits in a wide range of contexts.', (UK All-Party Parliamentary Report on Mindfulness).
Previously associated primarily with monks and lamas, meditation is now being used by the likes of Google, hedge fund managers and MBA students to boost their performance.



---
"Incredibly enriching and rewarding"
Legal Counsel and Investor Relations, Asset Finance after completing this 6 week mindfulness programme.
---
Anecdotally, we know that the benefits of mindfulness are far-reaching. But now scientific research also supports many health and stress-relief benefits of meditation, mainly associated with stress reduction, and ability to focus. Cautiously promising research in its early stages even suggests that meditation may have some effect on a cellular level on patients in remission from cancer.
On this course you will:
Understand what mindfulness is and how it can benefit you personally.

Investigate and experience different aspects of mindfulness.

Understand how mindfulness can fit into your life.

Learn straightforward techniques that will help make mindfulness easy as well as simple.

Begin to change the way you relate to yourself and your thought patterns.

Find out how mindfulness can improve your relationships and your work.


This six-week foundational mindfulness course offers a clear and practical approach to starting up or deepening your mindfulness practice. It covers the key areas which form the basis of a mindfulness practice.
Over six weeks, participants will learn about and explore these key aspects, as well as begin or deepen their 'at home' meditation practice. Each session includes mindfulness practice and related teachings and an opportunity to ask questions and share your experiences, if you wish, in a safe and supportive environment.

Week 1. What is mindfulness? An introduction to the practice and the theory of mindfulness
Week 2. Mindfulness of the Body. Do you live in your body?
Week 3. Mindfulness of Feeling-Tone and Common Obstacles. Responding instead of reacting
Week 4. Mindfulness Of Emotions. Feeling, Working With Emotion, Finding Freedom
Week 5. Mindfulness Of Thoughts. Do you believe your thoughts? Do your thoughts run you or do you run your thoughts?
Week 6. Cultivating Kindness. How and why? Taking the practice home.
You will learn how to deal with common obstacles to meditation and are encouraged to practice meditation between sessions. Participants will be provided with free short meditation podcasts to support them in their home practice.


---
"A great course – I learnt a lot."
Entrepreneur, Videographer who completed the six week programme.
---


The investment for this 6 week practical, personal mindfulness course is £247.
Early bird offer: book before midnight on 31st August 2017 and the investment for this 6 week course will be just £187.
The course will run for 6 weeks, from 10am to 12.30pm on the following Saturdays*:
16th September 2017

23rd September 2017

30th September 2017

14th October 2017

21st October 2017

28th October 2017
A previous version of this course has been recorded and forms the basis of my online Practical Mindfuless course. With this LIVE course you will be given access to this online version. so you can catch up on sessions and revisit key themes whenever you like. For a full description of Practical Mindfulness Online see: https://intelligentchange.life/practical-mindfulness/
You should set aside at least 5 minutes a day to develop your home practice for the duration of the course. Meditating for brief periods regularly is known to be more effective than meditating for longer times at greater intervals.
For more information or if you have any questions, email: hello@intelligentchange.life
Places are limited.
*Final dates to be confirmed.