Skate Out to Help Out, Tue 15th December at Christmas Wonderland Lakeside
Skate Out to Help Out, Tuesday 15th December at Christmas Wonderland, Lakeside. Up to 50% OFF!
About this Event
Welcome to Christmas Wonderland, Lakeside.
Set in the Quay, Lakeside's new outdoor events and leisure space, Christmas Wonderland is a Christmas Market, Winter Wonderland and Ice Rink!
Entry to Christmas Wonderland is free. Please use this page to pre-book Ice Skating.
Being held undercover in a Giant Igloo, skaters can experience the wonder of skating on real ice in whatever weather. With festive music and Christmas food and drink we will create a Cristmas Wonderland full of fun and happy memories.
The Christmas Wonderland area has many rides and attractions for the whole family including a Giant Wheel, Christmas Carousel and games.
The Christmas Market is the perfect place to grab a mulled wine or draft lager from the Après-Ski Bar, feast on German Sausages from the Swing Grill or demolish a Yorkshire Pudding Wrap. Indulge in sweets and treats from candy floss to crepes and grab them last minute gift ideas on offer such as hand painted custom Christmas decorations.
There will also be regular live entertainment and more. For latest news please see our social media pages for details.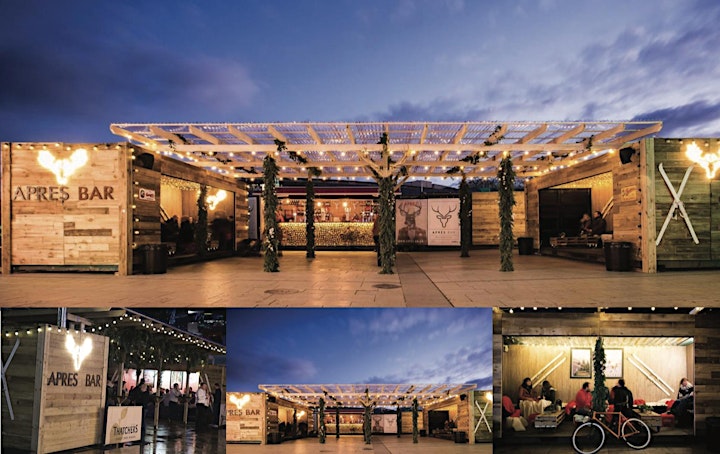 FAQs
Do I need a ticket to enter Christmas Wonderland?
No, you only need to purchase a ticket for the Ice Skating. All other activities are paid for at the event.
What to do on arrival?
If you have your E-ticket please go directly to the skate change area. You are required to queue here.
I have purchased my ticket but have not received my email confirmation, what shall I do?
Firstly check your spam folder as your E-ticket may have fallen into it, check all of your email address including work and home. If you still can't find it bring your booking ref and we will look it up on the booking system at the rink. If you don't have your booking ref we can still look your booking up on the system, please bring your card that you used for the booking.
I don't have a printer, what should I do?
Please don't print your tickets, just bring a screenshot on your phone. It's better for the environment!
Can I purchase tickets on the door?
Although we do advise booking in advance, tickets can be purchase at the rink. (Subject to availability).
What is your largest skate size?
The maximum skate size is an adult's size 16.
Can I bring my own skates?
Yes you can, although we reserve the right not to allow a person to use their own skates if we decide that they are not suitable. Speed skates are not allowed.
At what age can I bring my children?
Any age can come to Christmas Wonderland. When ice skating, the minimum age is 3 years old and are smallest skate size is a children's size 8. All children 12 and under must be accompanied by an adult on the ice rink.
Are skate aids available?
Penguin skate aids are available to hire for a charge of £5 per session on a first come first serve basis. Penguins are hired out at the management's discretion and are for children only under the height 1.2 meters.
Is there disabled access?
Wheelchairs are welcome on the ice, but at busy times due to safety reasons it will be at the management's discretion.
Is there a number I can call if there's a problem?
Sorry there's no phone number to call, please email us and we will do our best to respond within 24 hours. Alternatively message us on Facebook.
Can I pre book ride tickets?
No, ride tokens are purchased on the day from the box office.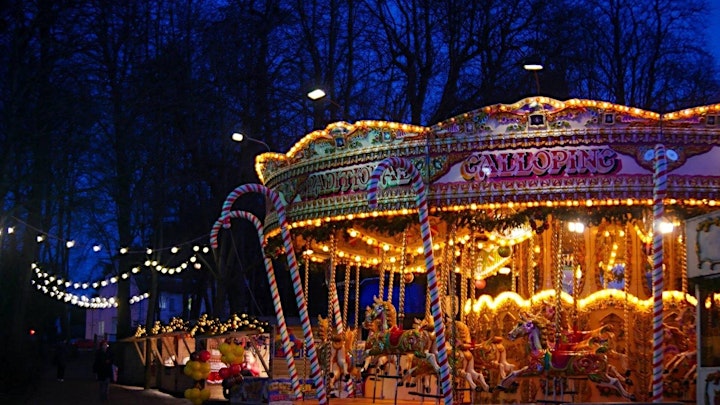 When Skating...
Do Not
Do not sit on or climb over the safety barrier
Do not chip or throw any ice
Do not skate at excessive speed
Do not smoke, drink or eat on the ice
Do not drop litter on the ice
Do not carry young babies or children on the ice
Do not skate in chains of more than two
Do not wear scarves or long coats
Do not carry handbags/any bags
Do not cut across the middle of the rink
Do not play tag
Do not consume alcohol before attempting to skate
Do not wear peaked caps or hoods
Do not congregate at the barrier entrance
Do
Do make sure skates are correctly tightened
Do wear gloves
Do skate in an anticlockwise direction ONLY
Do obey instructions given by the ice rink management
Do obey the ice marshals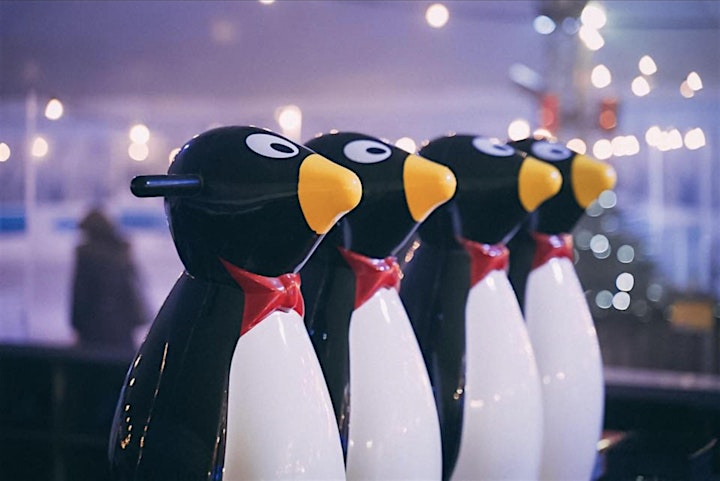 Children
Please note, a child is defined by age and must be under the age of 12.
If a child does not have any proof of age, it is at the discretion of the Ice Rink Management as to whether a child or adult ticket is required.
Management holds the right to refuse entry and Ice Rink Management decision is final.
No-one under the age of 3 years old will be allowed on the rink.
3-12 year olds must be accompanied by an adult on the rink.
Management reserves the right to refuse entry/eject patrons from the rink without refund.
Directions
By Car
Thurrock Lakeside Shopping Centre
The Quay, West Thurrock, Grays, Essex, RM20 2AD
please follow signs to the Quay and park in car parks 10 or 12
By Train
Lakeside Shopping Centre is served by C2C rail station Chafford Hundred. The station is located a short walk from Lakeside and is connected directly via a pedestrian link bridge The train station is located at the South end of the centre and can be accessed through the 2nd floor of House of Fraser.
By Bus
Ensign are operating a revised skeleton service until further notice.
During this time, only the following Bus services will operate: 22, 44, 73A, 99, X80, Z1, Z2 & Z4
By Bicycle
There are great local cycle routes into intu Lakeside from Chafford Hundred and Grays and we are working with Thurrock Council to make these links even better. National Cycle Routes 13 and 137 also run close to the centre.
Cycle parking can be found:Outside M&S, by car park 9 Outside H&M, by car park 4
By Taxi
Hackney Carriage Taxis can be found next to Hollywood Bowl on the Quay after 22.30
Lakeside & Purfleet Taxis 01375 383878
Thameside Taxis Ltd 01375 371654
Acexpress 01708 862666
Fleet Cars 01708 868704
Target Cars 01708 861265
By Sleigh
Traffic should be clearer in the sky. Simply land in the dedicated sleigh parking beside the Igloo.
COVID-19
Do I have to wear a mask?
We ask that you wear a mask (unless specifically exempt under Government guidelines) whilst you are inside the ice rink tent.
Whilst on the ice, please wear a mask as much as possible, unless it impedes your activity.
Please maintain social distancing from anyone not in your household at all times.
Please follow all signage and any instructions from skate marshalls.
Please ensure that you adhere to all current Government guidelines regarding 'How to meet others safely'
​
What happens if I, or a member of my household, becomes unwell prior to our session?
Do not attend your skating session if you, or any of your group, are showing signs of any of the known COVID-19 symptoms: a high temperature, a new persistent cough, a loss or change to your sense of smell or taste.
Email us at info@christmaswonderlandlakeside.co.uk and we will arrange to reschedule your ticket.
​
What steps have you taken to combat the spread of COVID-19?
We are committed to the following steps to mitigate the risk of the spread of COVID-19 at Christmas Wonderland Lakeside:
To conduct COVID-19 Risk Assessments and share results with events team.
To implement a robust cleaning and sanitization system across sites, in line with or exceeding, government guidelines.
All staff will be temperature checked on arrival.
To increase ice rink space per skater by a third – reducing the number of skaters on the rinks.
To stagger session times as evenly and safely as possible.
To provide contactless interaction where possible (payments, ticket scanning etc.).
To take all reasonable steps to maintain social distancing.
Where social distancing is not possible, to implement measures to reduce the risk of transmission.
​
How can I help to protect myself and others whilst at the rink?
Do not attend your skating session if you, or any of your group, are showing signs of any of the known COVID-19 symptoms: A high temperature, a new persistent cough, a loss or change to your sense of smell or taste.
Email us at info@Christmaswonderlandlakeside.co.uk and we will arrange to reschedule your ticket.
Please arrive no more than 15 minutes before your session and move promptly through skate exchange
The café / bar (where provided) is open but strict capacity limits will be followed. Please follow all current government guidelines with regard to meeting others outside of your household.
Always wear a face mask/covering (unless exempt from doing so) whilst inside at the ice rink and as much as possible whilst skating.
Use the hand sanitizer available and avoid touching any surfaces you don't need to.
Maintain social distancing at all times – follow the signage at the rink and any instructions from marshalls.
If queuing at any point, please keep in your group, facing forward, and maintain a safe distance from others outside of your group.
Ensure any children with you are also following the guidelines.
Follow all instructions from marshalls and listen and follow any tannoy announcements.
Please ensure when booking tickets (particularly for groups) that your booking adheres to all current Government guidelines regarding 'How to meet others safely'
​
What changes can I expect due to COVID-19?
We have changed some processes and systems at the rink to protect our customers, visitors and staff. Please bear with us in these extraordinary times. We have made changes that may affect your skating session but are necessary to ensure we are COVID-safe for all.
To reduce the number of people in the skate exchange and allow for social distancing, we have introduced staggered session start times for some sessions.
Staggering sessions gives us less opportunity to maintain the ice as there are skaters on the rink most of the day. If it becomes necessary to clear the ice in order to maintain it, we will ask you to leave the rink or delay your entry on to it. This may be within your 45 minutes skating session.
To manage the flow of skaters off and on the ice safely and maintain the maximum number of skaters on the ice, it may occasionally be necessary to reduce your skating session. We will aim to keep this to a minimum.
​
What happens if there is a lockdown that affects your event?
In the unlikely event that we have to shut the event, we will reschedule your ticket, where possible, for later in the season. Alternatively, we can carry the ticket over to next year for you.