What drawing and speaking have in common? They both deliver a message. Sketch your speech to lead your audience directly to the point.
About this event
If you cannot draw your speech, that is not because you cannot draw, that is because something is wrong with your speech.
Sketching improves structure, logic, details, choosing the main line or/and character the way, that leads you audience strict to the point. Why? Because analyzing how to draw puts you in the position of other people.
Dynamic drawing on the whiteboard while speaking makes you performance dynamic and unforgettable. And yes, everybody can draw - after a couple of exercises you will be convinced.
The author of the workshop Viktoriya Tudoran is a professional software developer, artist and urban sketcher, an university lecture in the past, an author of the students book "Human Computer Interface". The book contains a lot of information on processing visual data by the human brain.
Viktoriya is member of the Toastmasters International organization for more than 5 years, she was a finalist of the division level speech contests, completed 2 pathway programs, hold roles of the club president, vice-president education and secretary. In 2021 she was awarded as an outstanding toastmasters in the division 108A.
Join the event group https://www.facebook.com/groups/1406840033004453 to be aware about all news.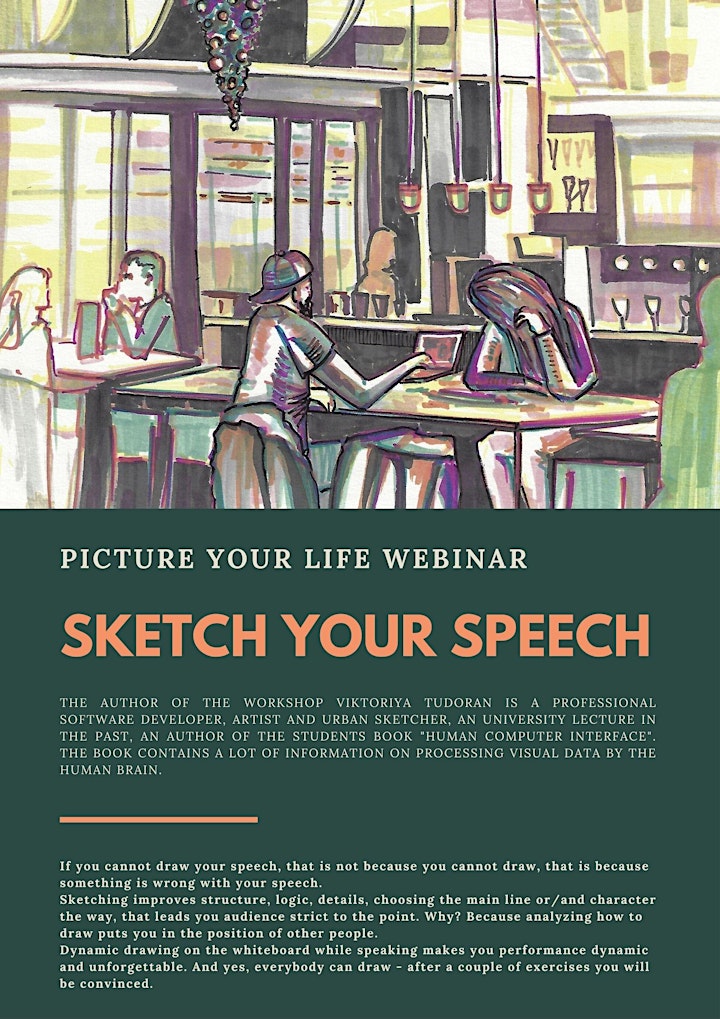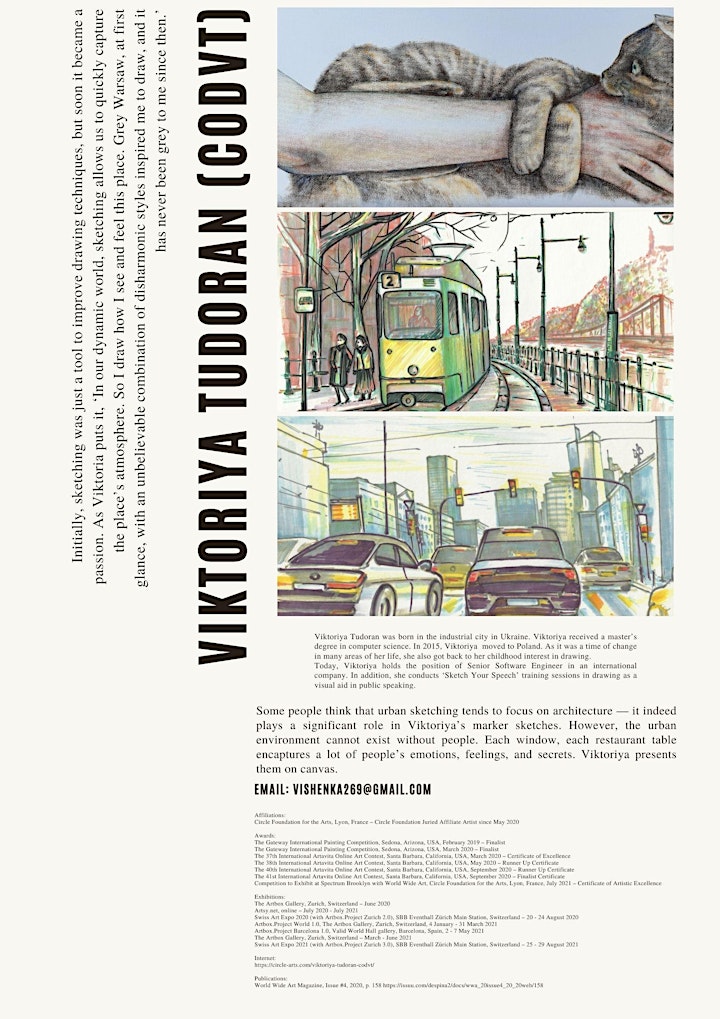 Date and time
Location
Refund policy
Organiser of Sketch Your Speech
Art and Public Speaking Festival "Picture Your Life" unites experienced speakers and talented artists from the whole world, who know how art can change the quality of any activity and make your speech unique, dynamic and unforgettable..
Drawing, improvisation, performance, storytelling, digital art, online show production are everything, that make public speaking an art, everything, that could turn your teammates in friends.