Description
The pathology museum at QMUL's St Bartholomew's Hospital campus will be open to artists from 2pm - 5pm on Wednesday October 25th. If you've visited the museum before and wished you had more time to take a seat and draw the fascinating potted specimens, you're in luck. (Please note, this event is not for general browsing but for art, and tickets are therefore limited).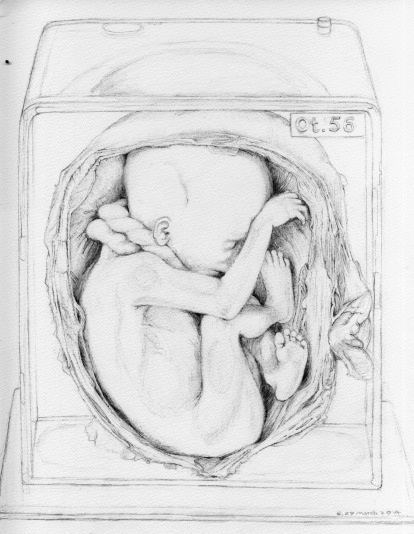 Above image "Ot.56" by Lucy Lyons (2016)

Bring your own artistic supplies and make yourself at home for a few hours. This is not a workshop so there will be no guidance or materials provided, just a chance for you take advantage of a quiet afternoon in the museum and carry on the centuries old tradition of combining art and anatomy.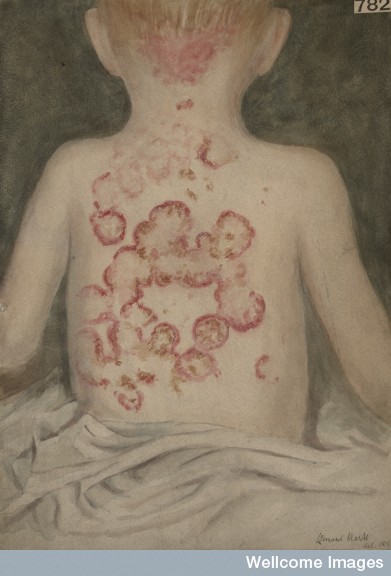 Above image, at the pathology museum, is 'Child's Back with Eczema' by Leonard P Mark (1892)
While in the beautiful Grade II Listed building, also take the time to view the displays of Victorian watercolours by Leonard P Mark and other artists-in-residence of the museum during its heyday. There is also a photography exhibition - 'Beautiful Corpse' - by Mia-Jane Harris installed in the alcoves. These pieces, along with the incredible specimens, should inspire any professional medical illustrator or those who like to draw as a hobby.

Above images are from 'Beautiful Corpse' by Mia-Jane Harris (2012/13)
See the pathology museum's website and organiser profile (below) for directions etc.