Description
Will you volunteer for two hours to help educate the next generation about the world of work?
Then please book now for this Skills 30:30 event
Skills 30:30 brings businesses directly into schools to meet students, in a two hour event.
While students take part in workshops, business owners network and discuss issues facing them as employers.
Then students and businesses get together for facilitated speed-networking. The networking helps students build their confidence; gives them mock interview experience in a safe setting; enables them to meet a wide range of businesses in one hour and helps them imagine a wide range of future job options.
We do hope you can take the time to bridge the gap between business and education.
WHO SHOULD COME? Business owners, managers, directors, self-employed businesses and consultants, freelancers, micro-businesses, start-up businesses, local employers, mums in business, HR managers, recruitment company owners.
TESTIMONIALS
Student, Leigh Academy School "It was actually really good. I have made loads of contacts and
Pam Manwaring, Orchard Garage "I really enjoyed it. I know some of the students were nervous, but they conducted themselves so well. It was brilliant to hear their plans and ambitions and so good to hear so many with entrepreneurial spirit. Very impressed."
Darrel Linehan, The Marketing Link - "Skills 30:30 is an amazing platform for businesses to break their perceptions of young people. Get involved if you get the chance!"
In partnership with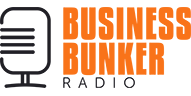 The views and opinions of invited speakers at FSB events are not those of the organisation. The FSB does not certify the accuracy of information provided by speakers and being invited to present at FSB events does not constitute or imply endorsement or recommendation by the FSB of the speaker's business.
---
We're changing the way you book to attend FSB events and very shortly you will be able to book and view events directly through the FSB website without the use of third party booking platforms. This change is all about making the process simpler for you and help us understand which events are helpful to you and your business.

Starting in the next few months our events will no longer be listed on Eventbrite and therefore it's important that you register to receive information about FSB events to ensure you don't miss out. FSB members don't need to do anything, you will automatically receive information as part of your membership.

If you are not currently an FSB member and want to continue to be notified about events please add your name and email address here and we'll notify you when the new site is live.
The FSB Events Privacy Policy can be found online here.
For general enquiries contact Sarah Lilly Sarah.Lilly@fsb.org.uk
07-23610