Do you work with people looking for WORK? Would your customers benefit from free TRAINING?
About this event
Come along to hear about our training courses, free qualifications, and vacancies with local employers in Security, Customer Service, Warehousing, and Hospitality.
This event is for any organisations who work with those looking for work, so you can learn a little bit about PeoplePlus, our centre in Manchester, the courses we offer, and how we can help the people you work with.
Tuesday 3rd August 2021 10am - 1pm
PeoplePlus | Boulton House | Chorlton Street | Manchester | M1 3HY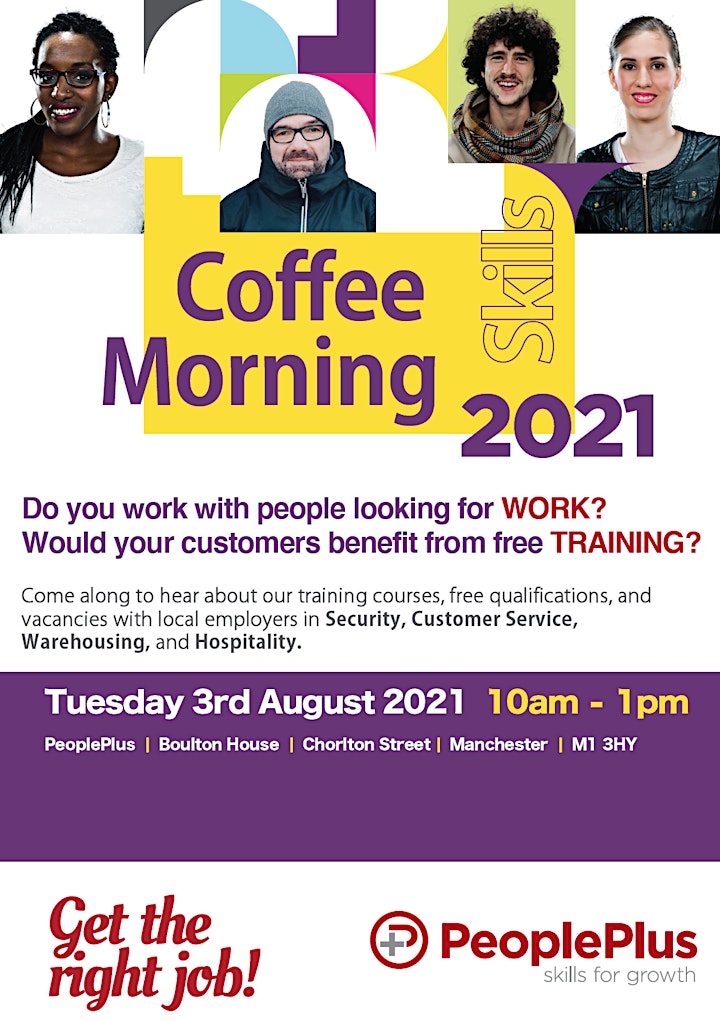 Organiser of Skills Coffee Morning Manchester
PeoplePlus is a leading public service provider, supporting hundreds of thousands of people each year. Our mission is to make a direct difference to the lives of 1 million people by 2022. Our reach spans from Scotland, across to Wales and Northern Ireland and all across England.
We run a number of frontline public services including employment support, skills training, apprenticeships, independent living, and prison education on behalf of the government, as well as recruitment, training and development and wellbeing solutions to employers.