Skills for Life: Email Platforms | Sgiliau ar gyfer Bywyd: Lwyfannau Ebost
Skills for Life: Email Platforms | Sgiliau ar gyfer Bywyd: Lwyfannau Ebost
About this event
THIS SESSION WILL BE DELIVERED IN ENGLISH ONLINE. Welsh documents are available upon request.
MI FYDD Y SESIWN HON YN CAEL EI GYNNAL YN SAESNEG AR-LEIN. Mae yna ddogfennau Gymraeg ar gael os oes angen.
(Please scroll down for English)
Sgiliau ar gyfer Bywyd: Lwyfannau Ebost
Bydd Sgiliau ar gyfer Bywyd yn eich helpu i ddarganfod ffyrdd newydd o ddysgu, cyfathrebu a gweithio.
Am nifer o flynyddoedd, mae ebost wedi cael ei ddefnyddio fel y llwyfan mwyaf poblogaidd o ran cyfathrebu ddigidol. Dyma sut mae busnesau yn cysylltu gyda'u cwsmeriaid a sut mae teuluoedd yn cadw mewn cysylltiad gyda'i gilydd o bell. Heb ebost, byddai hi'n eithaf anodd i chi brynu rhywbeth ar lein neu ymgeisio am swydd.
Mae yna amrywiaeth o lwyfannau ebost ar gael ac mi fydd y gweithdy yma yn dangos dau o'r rhai mwyaf poblogaidd, sut maen nhw'n cymharu efo'i gilydd a pha nodweddion maent yn eu cynnwys.
Beth fydd cynnwys y cwrs?
Bydd y gweithdy hwn yn edrych ar amrywiaeth o lwyfannau sydd ar gael i chi, gan gynnwys Microsoft Outlook a Google Gmail. Byddwn yn rhoi disgrifiad manwl o'r gwahaniaethau rhwng y llwyfannau hyn, fydd mewn amser yn eich darparu gyda'r wybodaeth y byddwch chi ei hangen er mwyn dewis yr un sydd orau i chi. Wedi i ni gymharu'r llwyfannau hyn mi fydd gyfle i'r mynychwyr gymryd rhan mewn sesiwn cwestiwn ac ateb.
Ar gyfer pwy mae'r digwyddiad?
Mae Sgiliau ar gyfer Bywyd yn agored i bwy bynnag sydd eisiau dysgu sgiliau hanfodol a fydd yn eu helpu i ragori yn eu bywyd personol, yn ogystal â'u bywyd proffesiynol.
Bydd y pynciau a drafodwn yn y gyfres hon yn cynnig sgiliau a all roi hwb i'ch hunanhyder a meithrin eich galluoedd. Bydd y gyfres hon yn agor eich llygaid i ffyrdd newydd o gyfathrebu, gweithio a dysgu.
Gwybodaeth am y Siaradwr
Mae Jonathan Evans – neu'r 'DigiCoach', fel y'i gelwir – yn arbenigwr digidol o Ddinbych-y-pysgod, ac mae'n cynnig cymorth i fusnesau hen a newydd, a hefyd i ysgolion ac elusennau. Mae'n arbenigo mewn materion digidol o bob math – yn cynnwys dylunio graffeg/dylunio gwefannau, gosod dyfeisiau a defnyddio'r cyfryngau cymdeithasol i hyrwyddo eich busnes.
----------------------------------------
Skills for Life: Email Platforms
Skills for Life will help you discover new ways of learning, communicating and working.
For many years, email has been the most widely used platform for digital communication. It's how businesses talk to their customers and how long distance families keep in touch with each other. Without email, you will probably struggle to buy something online or apply for a job.
There are various email platforms available and this workshop is going to show you two of the most popular options, how they compare and what features are included.
What will the event cover?
The workshop will look at a range of email platforms available to you, including Microsoft Outlook and Google Gmail. We will give you a detailed explanation of the differences between these platforms, which in turn will provide you with the information you need to make the best decision for you. After a comparison of platforms there will be an opportunity for attendees to join a Q&A.
Who is this workshop for?
Skills for Life is open to anyone who wants to learn vital skills that will help them excel in their personal life, as well as professional.
The topics we'll be covering in this series will provide you with skills to boost your self-confidence and develop your abilities. This series will open your eyes to new ways of communicating, working and learning.
About the speaker
Known as the DigiCoach and based in Tenby, Jonathan Evans is a digital expert offering support to new or existing businesses, schools and charities. He specialises in all things digital from graphic/web design, working/collaborating online, device setup and using social media to promote your business.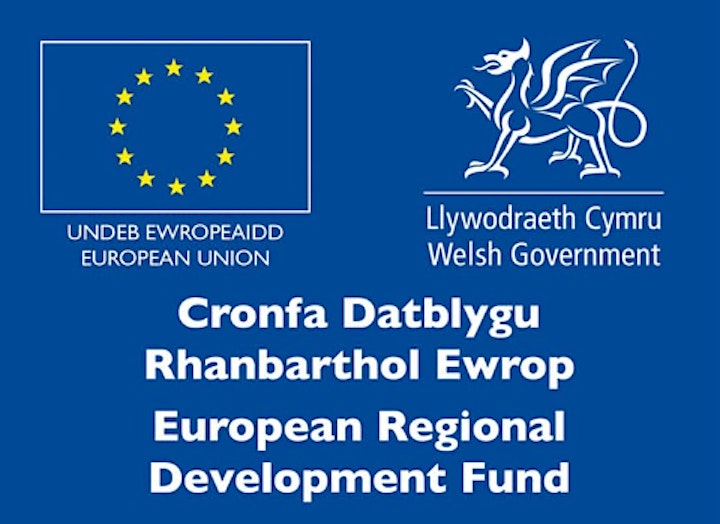 Mae Hybiau Menter Ffocws yn darparu gofod arloesol i ddeori a sbarduno busnesau newydd a'r rhai sy'n ehangu. Mae Hwb Menter Ffocws y Drenewydd a Hwb Menter Ffocws Caerfyrddin yn cael eu hariannu'n rhannol gan Gronfa Datblygu Rhanbarthol Ewrop trwy Lywodraeth Cymru
Mae'r digwyddiadau a ddarperir neu a gynhelir gan raglen Hybiau Menter Ffocws Llywodraeth Cymru am ddim ac yn agored i bobl o bob oedran, ond rhaid archebu lle ymlaen llaw. Mae'r niferoedd yn brin a disgwyliwn alw mawr am lefydd, felly archebwch yn gynnar i ddiogelu'ch lle.
Focus Enterprise Hubs are an innovative space to incubate and accelerate new, and growing businesses. Focus Newtown and Focus Carmarthen Enterprise Hubs are part funded by the European Regional Development Fund through the Welsh Government
Events delivered or hosted by the Focus Enterprise Hubs programme for the Welsh Government are free and open to all ages but must be booked in advance. Please be advised that numbers are limited and we expect high demand for places, so book early to secure your place.