Skills for Life: Google Workspace | Sgiliau ar gyfer Bywyd
Skills for Life: Introduction to Google Workspace | Sgiliau ar gyfer Bywyd: Cyflwyniad i Google Workspace
About this event
THIS SESSION WILL BE DELIVERED IN ENGLISH ONLINE. Welsh documents are available upon request.
MI FYDD Y SESIWN HON YN CAEL EI GYNNAL YN SAESNEG AR-LEIN. Mae yna ddogfennau Gymraeg ar gael os oes angen.
(Please scroll down for English)
Sgiliau ar gyfer Bywyd: Cyflwyniad i Google Workspace
Bydd Sgiliau ar gyfer Bywyd yn eich helpu i ddarganfod ffyrdd newydd o ddysgu, cyfathrebu a gweithio.
Oeddech chi'n gwybod bod modd ichi greu cyfeiriad e-bost a chael gafael ar fyd newydd yn llawn offer a all eich helpu i weithio'n fwy cynhyrchiol ac effeithlon? Bydd y gweithdy hwn yn dangos ichi sut i wneud hyn trwy gyfrwng cyflwyniad syml i Google Workspace.
Byddwn yn trafod sut i osod eich cyfrif a sut i greu a storio dogfennau, cyflwyniadau a thaenlenni'n rhad ac am ddim.
Beth fydd cynnwys y cwrs?
Bydd sesiwn gyntaf Sgiliau ar gyfer Bywyd yn mynd i'r afael â Google Workspace. Mae Google yn cynnig nifer o atebion digidol rhad ac am ddim a all wella eich ffordd o gyfathrebu ar-lein.
Byddwn yn trafod y canlynol:
Y gwahanol opsiynau sydd ar gael a sut i greu eich cyfrif;
Yr offer digidol gwahanol sydd ar gael, fel Gmail ar gyfer e-byst, Drive ar gyfer storio ar-lein a Calendar ar gyfer rheoli eich amser yn effeithiol;
Apiau ar-lein, fel Forms, Docs a Slides, a all eich helpu i weithio mewn modd mwy cynhyrchiol ac effeithlon.
Ar ôl i'r mynychwyr gael eu tywys trwy'r platfform, byddant yn cael cyfle i ymuno â sesiwn Holi ac Ateb.
Ar gyfer pwy mae'r digwyddiad?
Mae Sgiliau ar gyfer Bywyd yn agored i bwy bynnag sydd eisiau dysgu sgiliau hanfodol a fydd yn eu helpu i ragori yn eu bywyd personol, yn ogystal ag yn eu bywyd proffesiynol.
Bydd y pynciau a drafodwn yn y gyfres hon yn cynnig sgiliau a all roi hwb i'ch hunanhyder a meithrin eich galluoedd. Bydd y gyfres hon yn agor eich llygaid i ffyrdd newydd o gyfathrebu, gweithio a dysgu.
Cefndir y siaradw
Mae Jonathan Evans – neu'r 'DigiCoach', fel y'i gelwir – yn arbenigwr digidol o Ddinbych-y-pysgod, ac mae'n cynnig cymorth i fusnesau hen a newydd, a hefyd i ysgolion ac elusennau. Mae'n arbenigo mewn materion digidol o bob math – yn cynnwys dylunio graffeg/dylunio gwefannau, gosod dyfeisiau a defnyddio'r cyfryngau cymdeithasol i hyrwyddo eich busnes.
_________________________________________
Skills for Life: Introduction to Google Workspace
Skills for Life will help you discover new ways of learning, communicating and working.
Did you know you can set up an email address and access a new world of tools to help with productivity and efficiency? This workshop will show you how with a simple introduction to Google Workspace.
We'll look at setting up your account and how to easily create and store documents, presentations and spreadsheets for free.
What will the event cover?
This first Skills for Life session will look at Google Workspace. Google offers a number of free digital solutions that can enhance the way you communicate online.
We'll look at:
Various options available and how to set up your account;
The different digital tools on offer such as Gmail for email, Drive for online storage and Calendar for managing your time effectively;
Online apps such a Forms, Docs and Slides which can be used to enhance your productivity and efficiency.
After a tour and demo of the platform there will be an opportunity for attendees to join a Q&A.
Who is this workshop for?
Skills for Life is open to anyone who wants to learn vital skills that will help them excel in their personal life, as well as professional.
The topics we'll be covering in this series will provide you with skills to boost your self-confidence and develop your abilities. This series will open your eyes to new ways of communicating, working and learning.
About the speaker
Known as the DigiCoach and based in Tenby, Jonathan Evans is a digital expert offering support to new or existing businesses, schools and charities. He specialises in all things digital from graphic/web design, working/collaborating online, device setup and using social media to promote your business.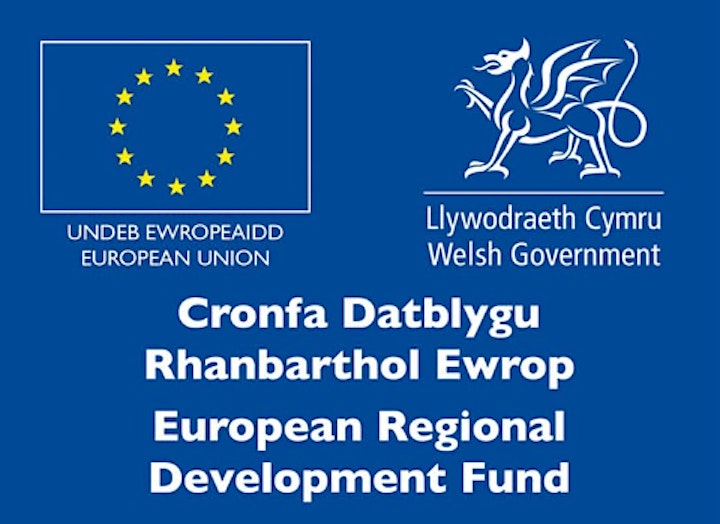 Mae Hybiau Menter Ffocws yn darparu gofod arloesol i ddeori a sbarduno busnesau newydd a'r rhai sy'n ehangu. Mae Hwb Menter Ffocws y Drenewydd a Hwb Menter Ffocws Caerfyrddin yn cael eu hariannu'n rhannol gan Gronfa Datblygu Rhanbarthol Ewrop trwy Lywodraeth Cymru
Mae'r digwyddiadau a ddarperir neu a gynhelir gan raglen Hybiau Menter Ffocws Llywodraeth Cymru am ddim ac yn agored i bobl o bob oedran, ond rhaid archebu lle ymlaen llaw. Mae'r niferoedd yn brin a disgwyliwn alw mawr am lefydd, felly archebwch yn gynnar i ddiogelu'ch lle.
Focus Enterprise Hubs are an innovative space to incubate and accelerate new, and growing businesses. Focus Newtown and Focus Carmarthen Enterprise Hubs are part funded by the European Regional Development Fund through the Welsh Government
Events delivered or hosted by the Focus Enterprise Hubs programme for the Welsh Government are free and open to all ages but must be booked in advance. Please be advised that numbers are limited and we expect high demand for places, so book early to secure your place.