Description

Informal networking for collaborative people...
"The Swarm is all about bringing together people in the local area to talk business and spark new ideas. There's a wealth of talent right on your doorstep, high calibre University students with unique insights into the ever changing business landscape. There is so much you can learn from each other and it all starts with a conversation."
IN SUPPORT OF NATIONAL DEAF / BLIND AWARENESS WEEK
OUR THEME IS SEE HEAR WITH A COLLECTION FOR SENSE ON WALWORTH ROAD
Not everyone has access to all their senses, those of us who do need to be alert to what is going on around us, listen out for trends and issues and look for the opportunities they present
During the evening we will be facilitating sector specific conversations and sharing insights from live project work that Skills Hive deliver for our commercial clients.
Refreshments will be provided to keep the conversation flowing!

Come and join us at UWS London Campus on Thursday 29th June for the Swarm in SE1 so you can...
- Expand your contact base and meet new people in your area
- Showcase your skills and ideas as we discuss the business issues of the day
- Tell your story and hear bout other people's journeys in business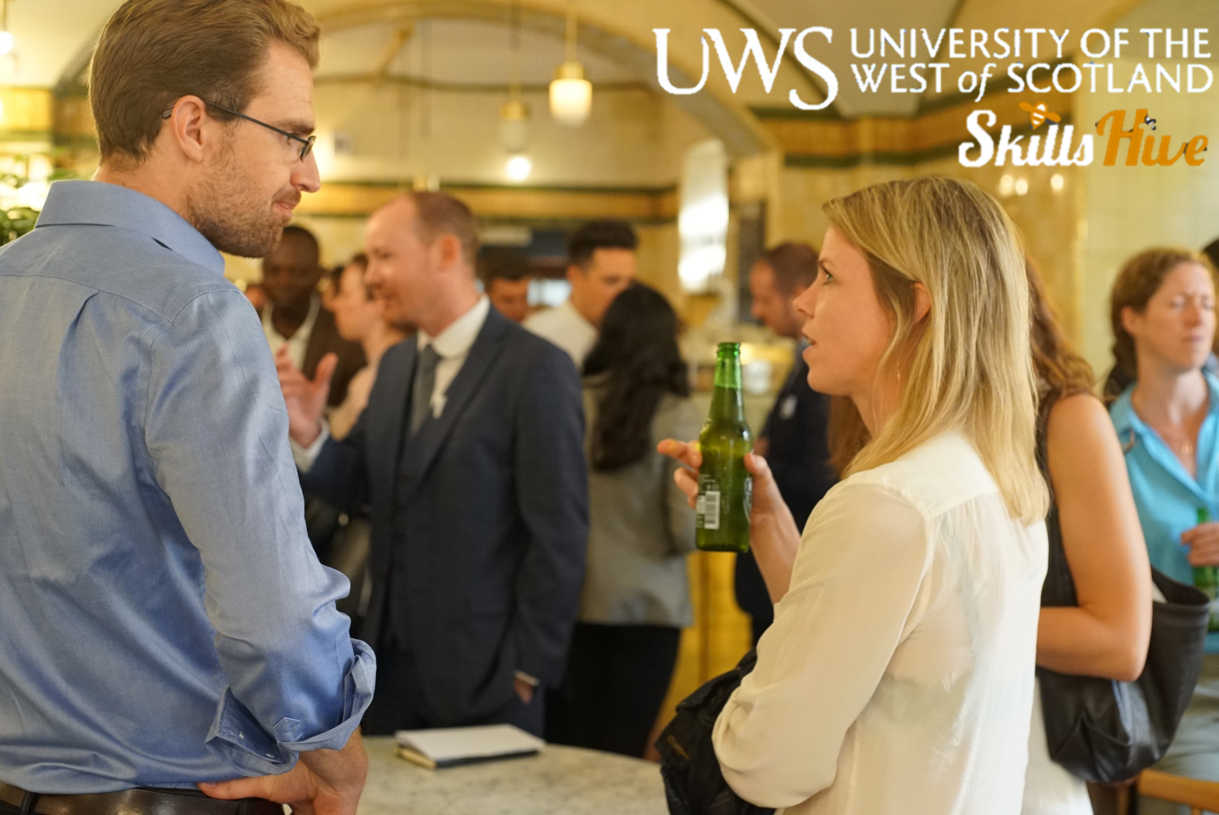 Just register for FREE as a business or a student and come join the conversation
We're looking forward to seeing you there and seeing networking in action !
TO MAKE A DONATION CLICK ON THE PICTURE BELOW: