Description
About this Class
So you've got an idea for a startup, or maybe you've even started working on it. Have you thought about how much you'll need to invest to get this off the ground? How much time you'll spend on it (and how much that's worth)? How much money and resources you might need to get your first sales, or grow them enough to sustain yourself so you can leave your day job?

In this session you'll be guided by an investor through a number of exercises to get you comfortable with the financial side of starting a startup. Our aim is for you to leave the session having done a lot of the "homework" and having had plenty of feedback along the way.
Who is this for?

+ You're at the idea stage with your business
(...and want to know what you need to get in place)

+ You could be selling already
(...and want to know what it would take to make your business sustainable)

+ You're out there running a business but feel you've hit a wall
(...and want to get to the next level)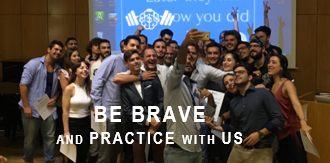 Course Outline
Part 1: Looking through an Investor's Lens
Part 2: Deconstructing the Key Drivers of your business
Part 3: Getting to Simplicity from Complex Financials

Takeaways
+ You'll leave with a structure of how to think about startup finance
+ You'll have worked on getting to some realistic numbers to see where you are
+ You'll get feedback on whether your projections seem realistic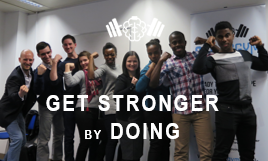 Preparation
This is a training session for all levels, whether you've pitched before or not. You'll have to come prepared to dig into your business model.
About SkillsGym
SkillsGym exists to help to bridge the skills gap we see between finishing university and getting into the right career, be that as an entrepreneur or an employee. Did you know that 50% of people surveyed in the UK are unhappy where they work? We think that's a huge problem, and set up the SkillsGym to help you pursue success and happiness in your career.