Description
Come and learn something new over lunch time! Bring your own lunch and your curiosity! More information in French & English below.
Are you an Impact Hub member? Sign up via the Community App to claim your free spot!


À propos de l'événement : Qu'est-ce que vous allez apprendre ?
Aujourd'hui, tout business passe par une présence sur Internet. Une multitude d'entreprises proposent des services dans cette démarche mais parfois on aimerait reprendre la main sur le travail effectué (par gain de temps ou économie financière) mais ce n'est pas toujours facile lorsqu'on est pas du domaine...
Viens découvrir le monde du Web avec une meilleure compréhension des termes courants, différents outils qui te permettrons de réaliser ton propre site Internet en quelques minutes et d'autres astuces pour mieux s'en sortir dans cette jungle touffue !
Qu'il s'agisse d'un site vitrine, un site de vente en ligne ou encore un site spécialisé, on espère pouvoir t'apporter les notions t'aidant à développer ton propre business !
À propos des organisateurs : Hervé Le Pezennec et Ludovic Delafontaine
Hervé
Je suis depuis 25 ans dans l'informatique, essentiellement dans le publique (EPFL, TL et HES-SO). Après du développement, de la gestion de systèmes et réseaux, de la gestion de projets, de la gestion de service IT, j'ai terminé ma carrière dans l'élaboration de stratégie des systèmes d'information et la constitution d'un portefeuille de projets. J'ai eu plusieurs expériences de startup dont Fastnet un des premiers providers en Suisse romande en 1995. Aujourd'hui je me réoriente vers des activités plus portée sur le développement durable et l'économie circulaire. Je monte un projet d'emballages réutilisables et consignés pour les producteurs locaux et la vente en circuit court. Je suis également skipper et musicien.
Ludovic
J'ai effectué mon apprentissage d'informaticien avec maturité intégrée à l'École Technique des Métiers de Lausanne (ETML) entre 2011 et 2015. Durant cette formation, j'ai effectué un stage d'une année à l'École Polytechnique Fédérale de Lausanne (EPFL) où j'ai pu mettre en pratique mes compétences en informatique avec des challenges plus diversifiés les uns que les autres. Depuis 2015, je suis à la Haute Ecole d'Ingénierie et de Gestion du Canton de Vaud (HEIG-VD), toujours dans le domaine de l'informatique. Depuis mon plus jeune âge, au travers de différents projets professionnels et personnels, j'ai toujours pu acquérir de nouvelles connaissances et perfectionner ma passion que je souhaite transmettre au travers de ce skill share !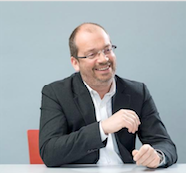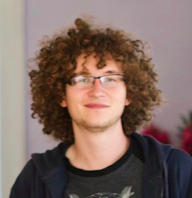 AGENDA
12:15 Arrivée des participant.e.s
12:30 – 13:30 Skillshare Lunch
13:30 – 13:45 Questions et réponses (Q&A)
Des Questions?
krista.kaufmann@impacthub.ch
Qu'est-ce que c'est, le skillshare lunch?
Le Skillshare lunch, c'est avant tout l'opportunité d'échanger et partager des compétences au sein de la communauté Impact Hub. Vu que de toute façon, vous allez faire une pause de midi, c'est encore mieux de le faire en apprenant quelque chose de nouveau et en rencontrant d'autres personnes. Car chez Impact Hub, nous visons à créer une communauté d'apprentissage dans une atmosphère de soutien qui facilite la collaboration. #trust #courage #collaboration
Et si je ne suis pas membre d'Impact Hub?
Si vous venez pour la première fois, la participation est gratuite pour vous

Si vous n'êtes pas membre d'Impact Hub et si vous avez déjà participé à un skillshare lunch, réservez une place pour CHF 10.
****************************
What are skillshare lunches?
Skillshare lunch is all about sharing and exchanging skills within the Impact Hub community. Considering you will eat lunch anyway, why not just do it at the Hub, while meeting people and learning something new and useful? At Impact Hub, we strive to create a learning community in a peer-to-peer setting that is supportive and collaborative. #trust #courage #collaboration.
What if I am not an Impact Hub Member?
You are of course welcome to participate!

If you're a first time visitor, you can participate for free.

If you aren't an Impact Hub member and have already participated in a skillshare lunch, you can participate for CHF 10
Organiser of Skillshare Lunch: Avoir une présence sur Internet