An immersive art exhibition featuring over 20 installations exploring the key issues affecting society today.
About this event
CLCIK HERE FOR SKIPTON BIG IDEAS FULL DETAILS ON ARTHOUSE JERSEY WEBSITE
Skipton Big Ideas is a spectacular, bright, bold, immersive art exhibition featuring over 20 art installations by local and international artists at St Helier Town Church. Designed to welcome the whole Island community, the exhibition promises to be an event that Jersey can be proud of.
Taking place across three weeks between Thursday 14 October and Thursday 4 November 2021, the exhibition, which will be free of charge for anyone to attend, will completely transform the church building with installations, artworks and creative lighting.
WHAT ARE THE BIG IDEAS?
Skipton Big Ideas explores three key issues affecting society today; sustainability, accessibility and identity. Over 30 artists are working on 20 large scale 3D installation art works that will encourage reflection and discourse.
WHO ARE THE ARTISTS?
Among the commissioned artists are: Akhila Krishnan, Viv Le Vav, Casi, Pippa Nissen, Mari Keto, Nina Zeach, Margarida Lourenco, Francesca Monticelli, Ben Robertson, Tim Evans, Yulia Makeyva, Ian Rolls, Alison Horton, Tim Le Breuilly, Kerry Jane Warner, Poppy Whatmore, Gabriella Street, Snap Design, Oliver Le Gresley, Karen Le Roy Harris, Sarah Keirle, Ben Davies, Qiao Cun, Maria Tarrant, Kyle Moody, Heather Barrett, William Howell Jackson, Bianca Padidar, Rebecca Voak, Anna Shipley, Henry Lambert, Jodie Carney, Antoaneta Tica, Hayley Wray, Essential Dance, Adam Flynn, Natasha Dettman, George Crane, Leithe Gie, Clare Ormsby, Freya Higgens, Jane Yates , Tania Andrade, Juliet St John Nicolle, Deborah Dickinson and Lisa MacDonald
The exhibition experience will be free of charge to everyone.
Skipton Big Ideas is supported by The Jersey Community Foundation with funds from the Channel Islands Lottery, as well as our lead sponsor Skipton International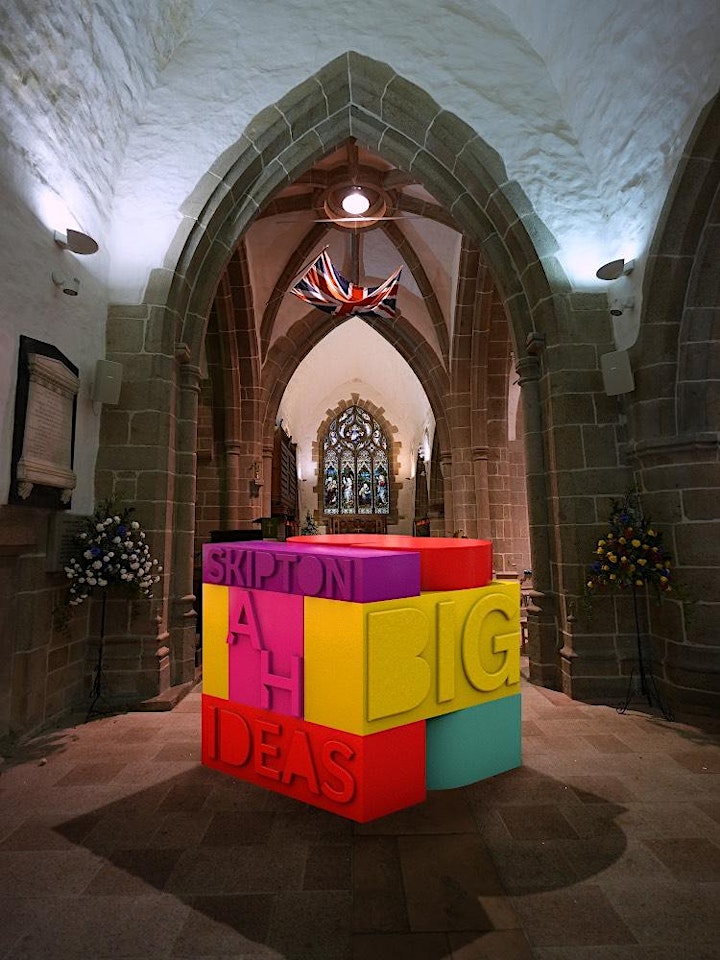 Organiser of Skipton Big Ideas Exhibition - Art in a Changing World