Description
Yes! A double, double bill of Skitsophrenia Edinburgh Previews! This time we've got another set of top acts, helping to bring that festival feeling to a place near you! Once again pick up a bargain advance ticket or get a really reasonably priced ticket on the door. See 2 full comedy previews shows at half the cost of an Edinburgh ticket.
See the shows from:
Awesome twosome - THAT PAIR
That Pair return with a brand new hour of sketch, character and musical comedy plus a lesson in how to be remembered fondly after you're gone. As heard on Radio 4's Sketchorama; as seen on BBC3's Feed My Funny and Channel 4's Comedy Blaps. Funny Women finalists 2012.
'A sublime female duo to embrace' ★★★★★ BROADWAY BABY
★★★★ SKINNY
★★★★ FINGE GURU
'Look out for their future success' SUNDAY TIMES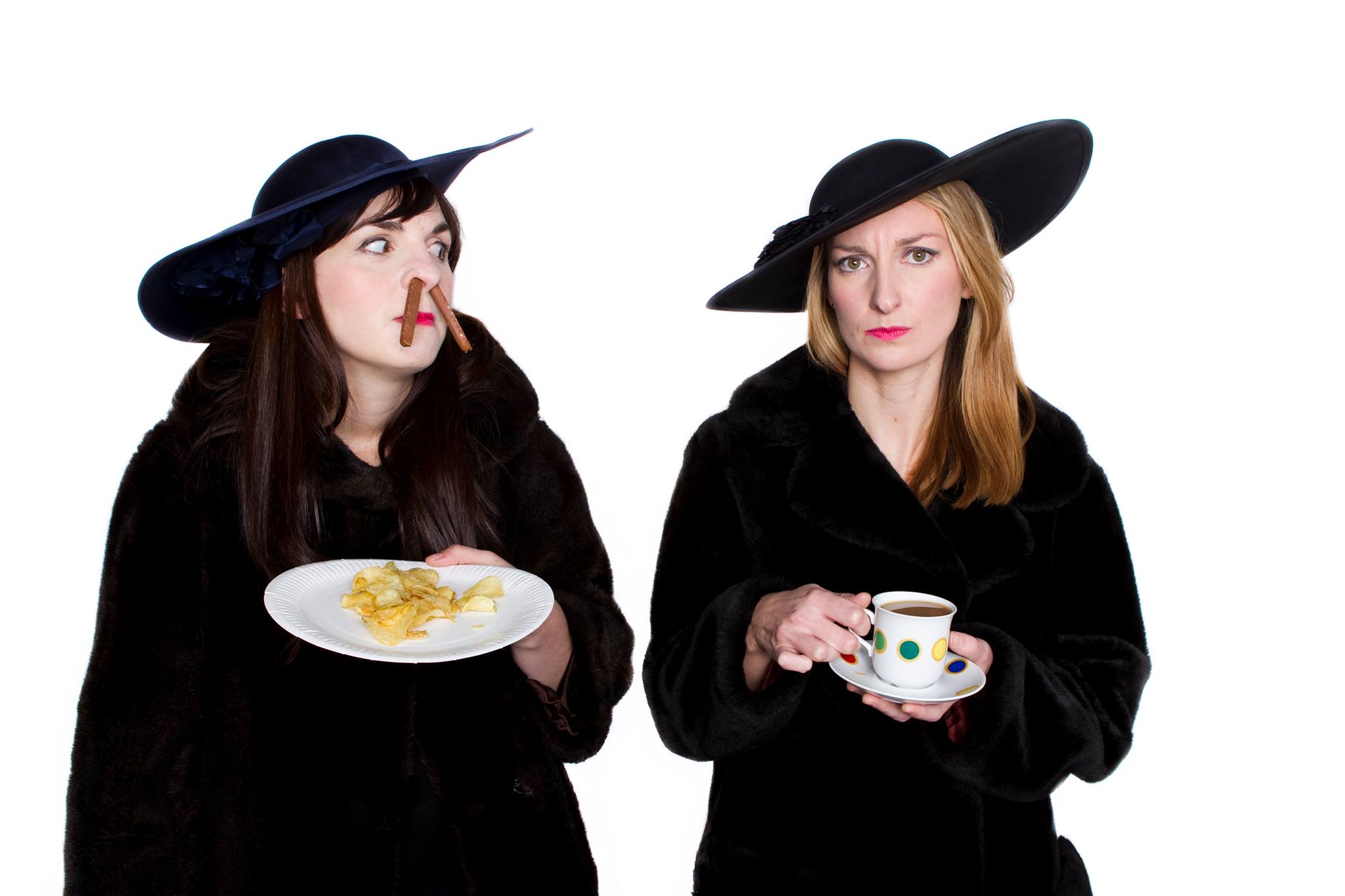 And also another chance to see the brand new show from the Skitsophrenia hosts: THE REAL MACGUFFINS
The Real MacGuffns Come Again - Expect another hour of 'charmingly foolish' (Daily Telegraph) sketch chaos and silliness. 'My favourite sketch comedy group' (Cal McCrystal, Mighty Boosh / One Man Two Guv'nors / The Dictator).
'Hysterically funny ... utterly inspired' ★★★★ FEST
'Brilliantly well-crafted' ★★★★ CHORTLE
'Insanely witty writing' ★★★★★ THREE WEEKS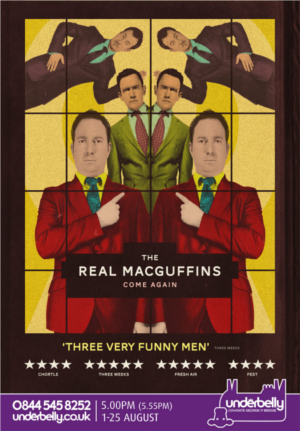 Join the event on Facebook, share it on Twitter!
DOORS: 7:45pm - SHOW 8pm - COMEDY PUB, Central London - £5 on the door or £2.50 in advance!
"You'd be hard pushed to find a better night of comedy in central London" Remote Goat
Previously:
Recommended in TimeOut
Critics Choice in London is Funny
Organiser of Skitsophrenia: Edinburgh Preview Special 2!