Description
Ksenija Šelih Martinec, dr. med., specialistka ginekologinja in porodničarka, ena izmed najbolj priznanih ginekologinj in uradnih mednarodnih trenerk na področju laserske ginekologije, vam bo pojasnila ozadje menopavze in skušala odgovoriti na vsa pogosto "skrita" vprašanja, med drugim:
uhajanje urina

ženske in spolnost


hormonsko (ne)ravnovesje
"Vsak človek v svoje delo vnaša del sebe in sebe spreminja v odnosu do soljudi in življenskih izkušnjah. Prva leta svojega delovanja sem več časa posvečala nosečnicam in ker seveda drži, da se staramo skupaj s svojimi pacientkami, sem začela spoznavati težave in lepote kasnejših let. Tako ni slučaj, da se že več kot deset let intenzivneje ukvarjam z obdobjem menopavze. Ko sam doživiš spremembe, lažje razumeš tudi druge..."
Ksenija Šelih Martinec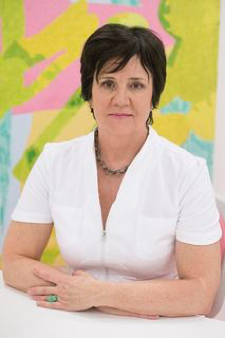 Prijava & rezervacija

online nakup vstopnice (PayPal)
plačilo po predračunu (naročilo: jh@jh-lifebook.com ali 040 661 700)
---
Ksenija Šelih Martinec, dr. med., specialistka ginekologinja in porodničarka
Ginekologinja, ki ima s področja ginekologije in porodništva že skoraj dvajset let izkušenj ter si je znanje pridobivala na priznanih mednarodnih šolah in kongresih. Poleg tega svoje znanje širi še na področje osteoporoze in medicinske estetike.
certificirana za estetsko ginekologijo pri European College of Aesthetic Medicine & Surgery (ECAMS)
članica European Society of Aesthetic Gynecology (ESAG)
članica American Academy for Aesthetic and Antiaging medicine,
uradni konzultant in mednarodni trener RegenLaba za uporabo PRP v ginekologij
mednarodni trener in član ekspertne skupine za postopek FemiLift,
Mednarodni predavatelj za področje CO2 laserja na področju ginekologije in PRP v ginekologiji
soustanoviteljica Društva za estetsko in funkcionalno ginekologijo v Sloveniji
In nenazadnje, gibanje oziroma primerna telesna aktivnost je zagotovo pomembna za vsako žensko, česar se zaveda tudi Ksenija sama.