Skyborne Airline Academy is hosting its inaugural Open House event at the world renowned Vero Beach, FL training center on Dec 4th 2021.
About this event
Do you want to be an airline pilot?
Skyborne Airline Academy would like to invite you to attend its free Open House event on Saturday December 4th at Vero Beach, Florida.
The exciting day will give you the opportunity to take a campus tour, including both training center and onsite accommodation and find out more about the flight training courses we have to offer!
SkyWest Airline Representatives will be present to talk to you about the unique SkyWest Professional Pilot Pathway with Skyborne and you can also meet our experienced team and meet current trainees who are happy to share their experience with you. Specific advice stations will be available for you to visit and ask any questions that you might have on the day.
Our Piper Warrior and Seminole aircraft will also be on display in our hangar and our flight instructors will be on hand to talk you through the controls.
Registration begins at 10.00am with presentations from CEO Lee Woodward at 10.30 and 14.00 - you will be welcome to attend throughout the day, but please select one presentation session to attend when booking your place.
We look forward to welcoming you.
#Skybornecalling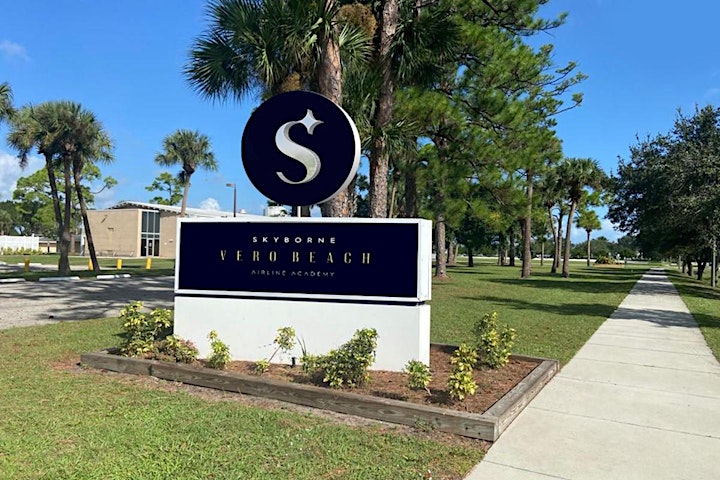 Organizer of Skyborne Airline Academy Vero Beach Open House December 4th 2021
Skyborne Airline Academy is aiming to establish the finest and most trusted airline training academy in the industry. We recognise and appreciate there is high demand for competent, suitable and resilient professionals, which is why we are committed to taking on and developing the most promising cadets in the field.
Through a state-of-the-art educational approach, access to industry-leading equipment and vastly experienced tutoring, cadets and airlines alike can be safe in the knowledge that they will have chosen the premium airline training option.