About this Event
We've got locally sourced quality food to fill you up and a bar plus cask ales to cool you down. Bring your family, friends, a picnic blanket AND CASH (Cards not accepted). Free parking on the roadside. We regret that we cannot allow dogs onto the site.
This is a ticketed event to pay the performers and cover the cost of food and drink. The event is run wholly by volunteers. Any profits or donations are used to maintain or improve the Nature Reserve and provide educational events for the local community.
THE PERFORMERS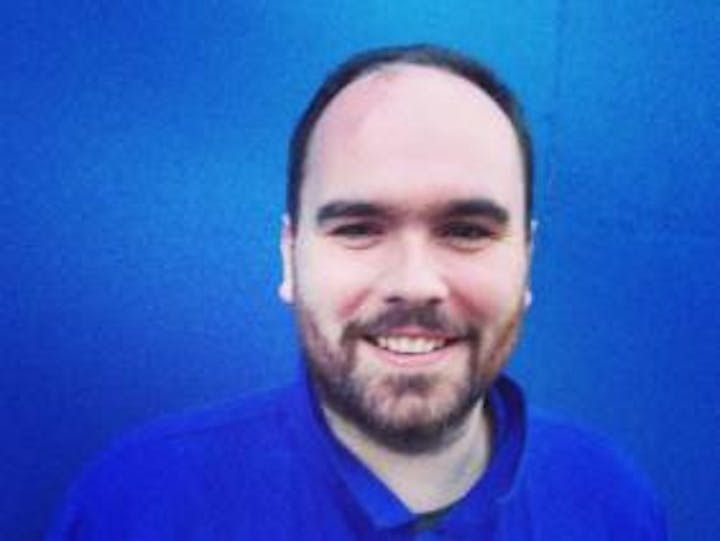 RICHARD SCOTT
Richard Scott's poems have appeared widely in magazines and anthologies including Poetry Review, Poetry London, PN Review, Swimmers, The Poetry of Sex (Penguin) and Butt Magazine. He has been a winner of the Wasafiri New Writing Prize, a Jerwood/Arvon Poetry Mentee and a member of the Aldeburgh 8. His pamphlet 'Wound' (Rialto) won the Michael Marks Poetry Award 2016 and his poem 'crocodile' won the 2017 Poetry London Competition. Soho (Faber & Faber, 2018) is his first collection.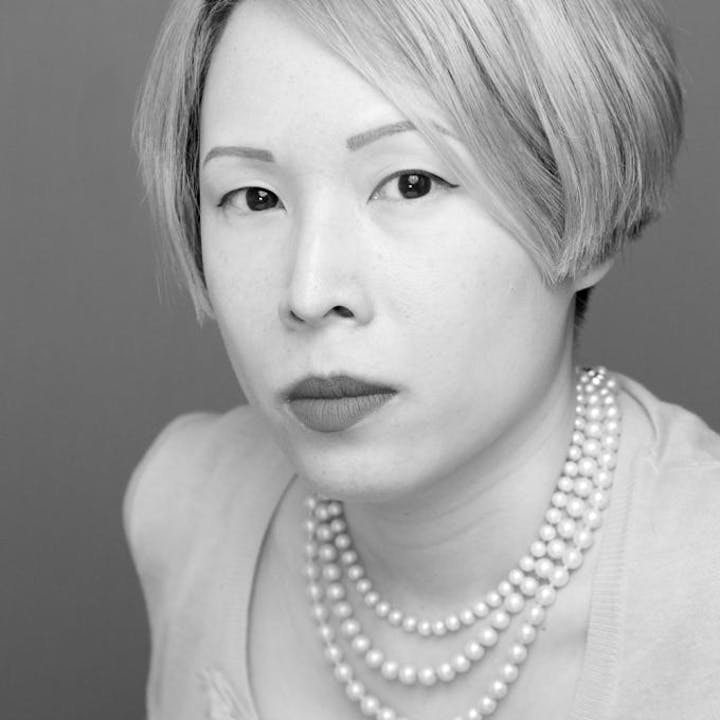 JANE YEH
Jane Yeh was born in America and has lived in London since 2002. Her first collection of poems, Marabou (Carcanet, 2005), was shortlisted for the Whitbread, Forward, and Aldeburgh poetry prizes. She was named a Next Generation poet by the Poetry Book Society for her second collection, The Ninjas (Carcanet, 2012).
A Lecturer in Creative Writing at the Open University, she also writes on books, theatre, and fashion for such publications as The Poetry Review and The Village Voice. Her third collection, Discipline, (Carcanet, 2019), is a Poetry Book Society Recommendation and has been named one of the best books of 2019 by The Guardian.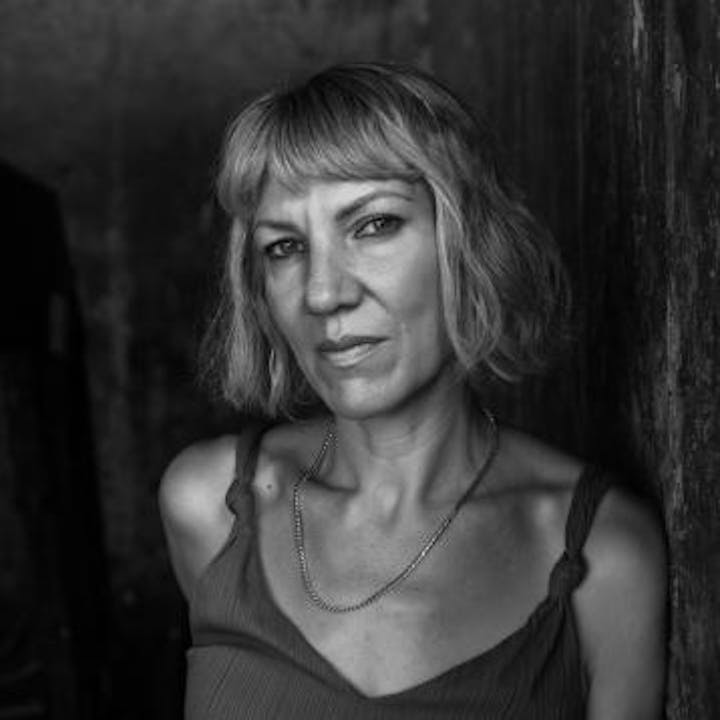 HANNAH LOWE
Photo Credit : Dirk Skiba 2019
Hannah Lowe has had two poetry collections 'Chick' and 'Chan' published by Bloodaxe and four poetry chapbooks published, the latest of which 'The Neighbourhood' was published in January by Outspoken Press. Hannah's work has been performed on BBC Radio 4, she has been Poet-in-Residence at Keats House and the recipient of the Michael Murphy Memorial Award for Best First Collection.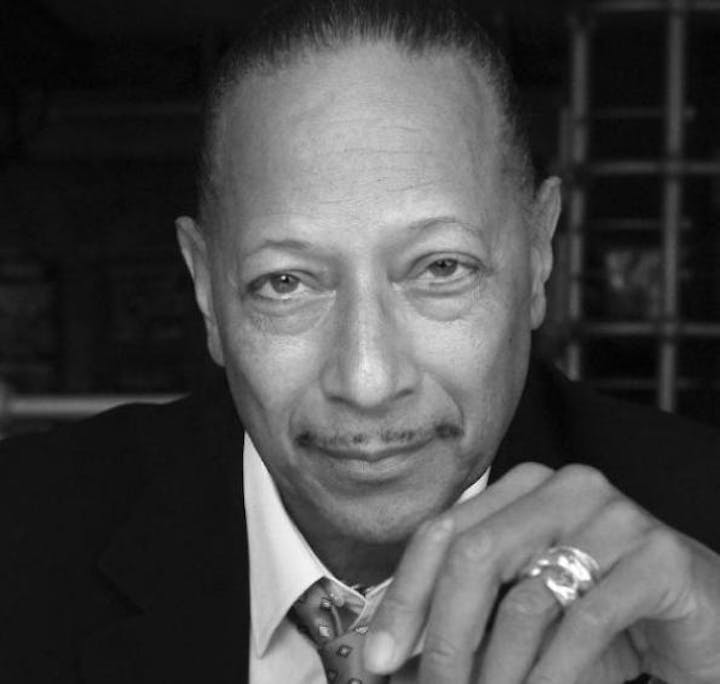 PETER STRAKER SINGS BREL
Jamaican born singer Peter Straker is rightly hailed as one of the great voices on the British stage; the man who recorded with Freddie Mercury and who starred in the notorious musicals 'Hair', the 'Rocky Horror Show' and in the original 'Phantom of the Opera'. Expect a barnstorming performance of the poetic torch songs of Jacques Brel of whose repertoire Peter Straker is the foremost interpreter, having presented his songbook to both concert and theatre audiences for well over 40 years.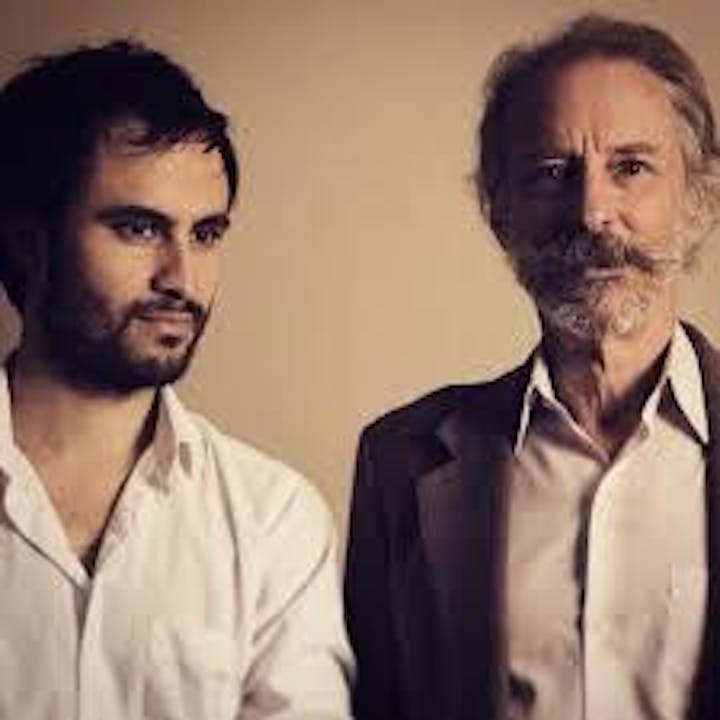 BRUDINI with CHIP MARTIN
Nordic-noir electro-acoustic musician Brudini teams up with celebrated poet Stoddart (Chip) Martin to present an evocative live recital of Chip's signature poem 'The Eagle' accompanied by the moody soundscapes and songs of Brudini of whom it has been written is an 'experimental lounge crooner and 21st Century beat'.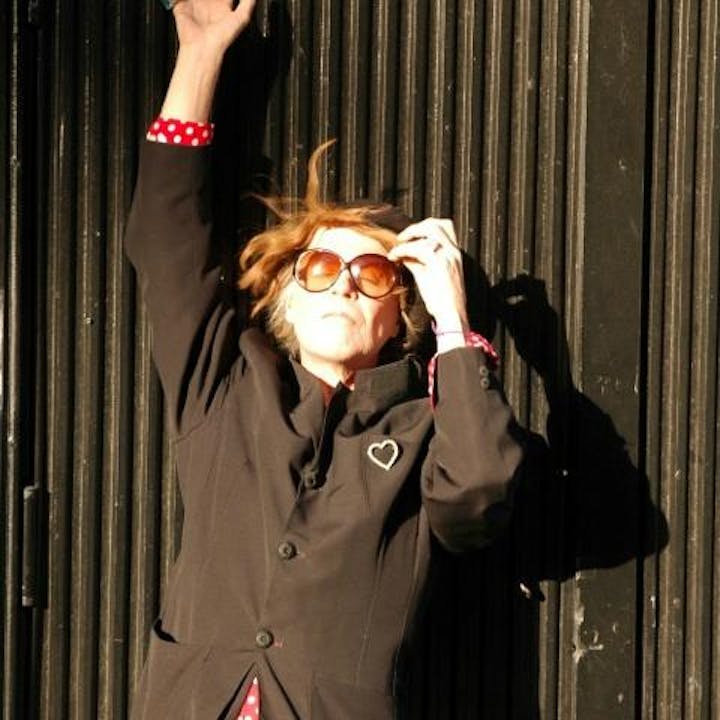 JEREMY REED AND THE GINGER LIGHT
photo credit Jamie Mcleod.
A musical collaboration between the acclaimed poet and author Jeremy Reed and the musician and producer Itchy Ear. Together they create a performance dynamic unparalleled in British poetry and an excitement usually only generated by pop. The Ginger Light is an attempt to blur the boundaries that exist between spoken word, music, sound design and song.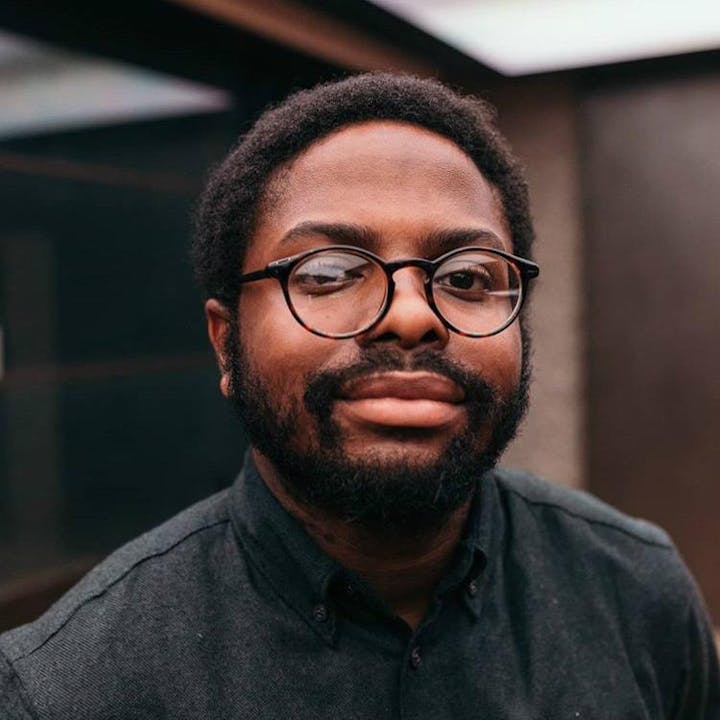 GBOYEGA ODUBANJO
Gboyega Odubanjo is a British-Nigerian poet born and raised in East London. His debut pamphlet, While I Yet Live, was published by Bad Betty Press in 2019. He is an alumni of the Barbican Young Poets and Roundhouse Poetry Collective, and is a Roundhouse Resident Artist.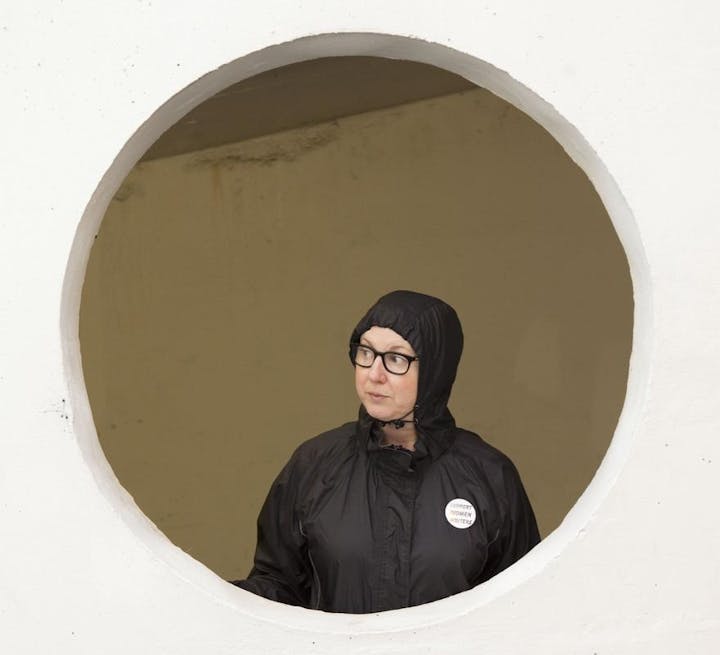 BARBARA BROWNSKIRT
Comedy poet Barbara Brownskirt is the creation of, and performed by Karen McLeod. Barbara Brownskirt is the self-appointed Writer-in-Residence at the 197 bus stop on Croydon Road in south east London, Barbara is anorak wearing and unlucky in love. Writing and performing (intentionally) appalling poetry Barbara is highly prolific and hugely unsuccessful. Failure and aloneness are major themes. Barbara has been described as 'affecting, sad and touchingly unaware' to the extent that her poetry becomes genuinely moving!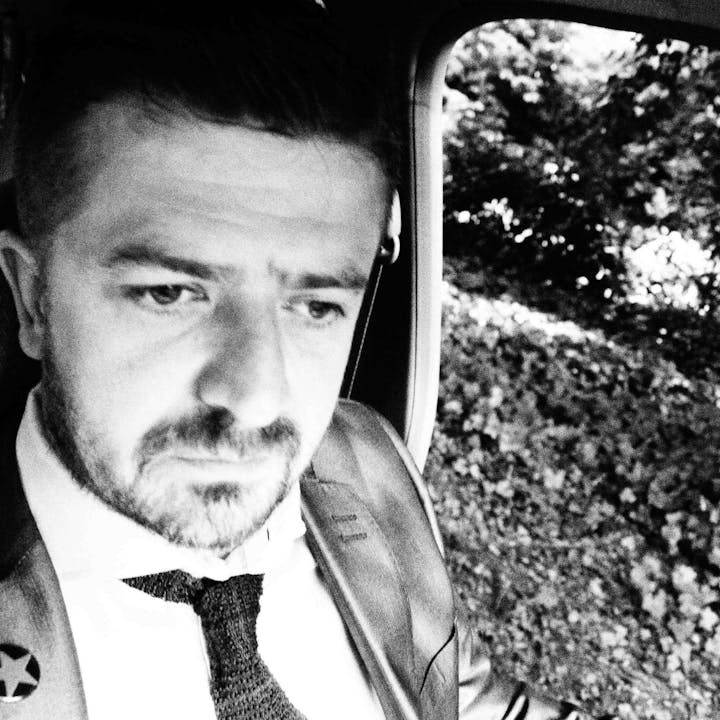 BARNEY ASHTON-BULLOCK (of 'ANDY BELL IS TORSTEN')
Poet / Playwright / Songwriter Barney Ashton-Bullock has written three albums and theatre shows for Erasure's Andy Bell; 'Torsten The Bareback Saint', 'Torsten The Beautiful Libertine' and 'Torsten in Queereteria. He sings songs and recites poetry from these shows and albums and also from his published collections 'Mottled Memoirs' (2014, Cherry Red Records) and 'Schema / Stasis' (2018, Society Club Press).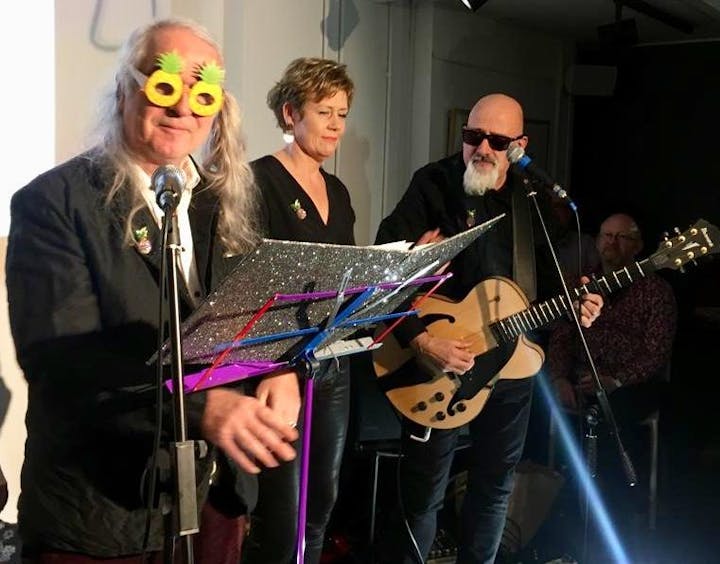 PLUS, the creme of London's live poetry scene : Gboyega Odubanjo, Warren Czapa, Sophie Milner, Mark Chamberlain, Lady Poe, Angus Strachan, Ms. Greenwash, Oliver Jones, Lucy Lyrical, Jennifer Nadal, Michael Dench, Conrad Gamble, Sophie de Beistegui, Heather Moulson and performance Dino Mahoney, author of the poetry collection 'Tutti Frutti' who gives a rare performance with his celebrated trio 'Dino And The Diamonds' with their signature mash-up of ' the camp, the political, the funny, sad and mad'. The group exist to 'marry poetry and music by turning some of Dino's poems into fully fledged theatrical songs!'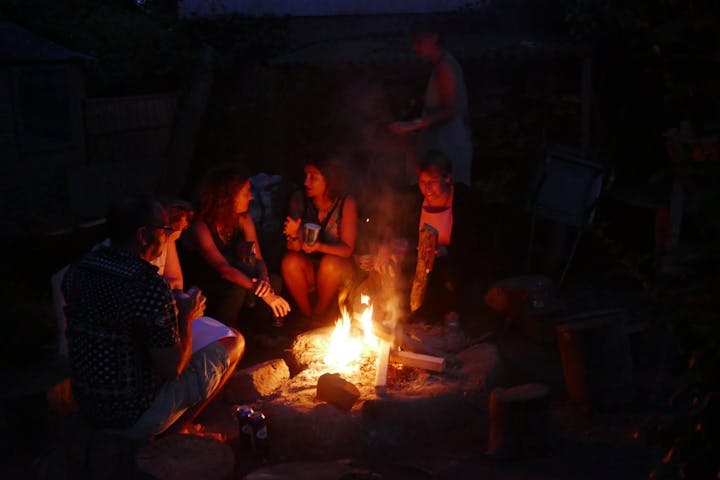 THE ATMOSPHERE
A local Nature Reserve for local people with a relaxed friendly vibe. 
THE FOOD
Serving great locally sourced food made from scratch.