Event Information
Location
1933 Contemporary Gallery
中国上海溧阳路611号1933老场坊创意园区1-311单元
Unit 1-311, 1933 Shanghai, 611 Liyang Road
Shanghai, CHINA
China
Description
Join us Saturday April 9 at the 1933 Contemporary Gallery for Slow Art Day featuring a solo exhibition of the work of Li Wen Guang.
One day each year, people all over the world visit local museums and galleries to look at art slowly. Participants look at five works of art for 5 minutes each and then meet together to talk about their experience. That's it. Simple by design, the goal is to focus on the art and the art of seeing. from www.slowartday.com
This world-wide artwork viewing phenomenon debuted in Shanghai April 2015 with the first ever mainland China event! This year, we will meet at the 1933 building in Hongkou district. The building itself is an art deco wonder as a former abattoir, now housing the 1933 Contemporary Gallery www.1933contemporary.com in addition to boutique shops, café spaces, special event venues.
Admissions is Free! Anyone interested in carrying on the conversations may stay for lunch together at a 1933 eatery. It is an inspiring way to contribute to the global arts dialogue! Hope to see you at the gallery~
Joan Lueth, High School Visual Arts, Shanghai American School, PuDong Campus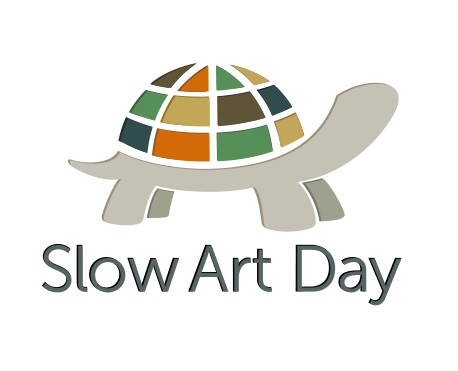 Date and Time
Location
1933 Contemporary Gallery
中国上海溧阳路611号1933老场坊创意园区1-311单元
Unit 1-311, 1933 Shanghai, 611 Liyang Road
Shanghai, CHINA
China