Description
Delve into the slimy world of Slugboy with the Tesco Bank Summer Reading Challenge and Dundee Libraries!
Thanks to an unfortunately tasty-looking radioactive garden slug, eleven-year-old Murdo McLeod is now the world's worst superhero. His two powers are pretty unique: the first is sliding up walls. Quite slowly. The second is secreting slippery slime from his skin. (Yes, just as disgusting as it sounds.) In a Scotland full of awesome superheroes, Slugboy has a lot to prove...
Come and hear author Mark A. Smith talking about super heroes and reading from his hilarious book! Plus, be part of The Adventure Squad by dressing up as your favourite superhero!
Copies of the book will be available to buy on the day, provided by Waterstones Dundee.
---
The Tesco Bank Summer Reading Challenge
Run by national charity The Reading Agency in partnership with Scotland's libraries and Tesco Bank, the Tesco Bank Summer Reading Challenge Scotland encourages children to read six books during the summer holidays, a time when children's literacy skills traditionally dip.
Kids can sign up at any of Dundee's 14 local libraries, then read at least six books of their choice over the summer and collect special stickers and other incentives along the way - all for FREE!
About the Author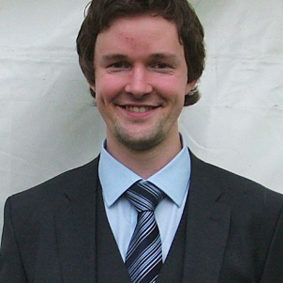 Mark A. Smith was born in Dundee, where he works as a primary school teacher. He lives in Fife and spends most of his spare time reading comics and writing stories. He is highly competitive but has yet to find a sport he's actually good at. Slugboy Saves the World is his first novel.
Please Note: Photography/filming may take place at this event for promotional purposes.